In a world often parched for romance, DIDU's Spring Summer 2024 collection, "The Age of Love," arrives like a refreshing drizzle on a Parisian summer evening. The collection, inspired by the ethereal aesthetic of the film "Midnight in Paris," transports us to a universe steeped in timeless elegance and undying love.
As you step into this realm, each piece unfurls a story, a gentle whisper of the rain-kissed boulevards of Paris, and the sublime beauty that blooms in the wake of a downpour.
DIDU's "The Age of Love" is a masterful tapestry woven with threads of enchanting moments and heartfelt tributes to life and love. It paints a panorama of emotions, evoking an aura of nostalgia and dreamy allure, with a color palette that sings in hues of profound black, regal blood red, majestic royal blue, and ethereal white. The delicate dance of these colors, intertwined with the sparkle of metallic accents, crafts a visual ballad that cradles the wearer in a tender embrace, transporting them to cobblestone lanes awash with the gentle glow of street lamps, mirroring the luminous shimmer of the Seine.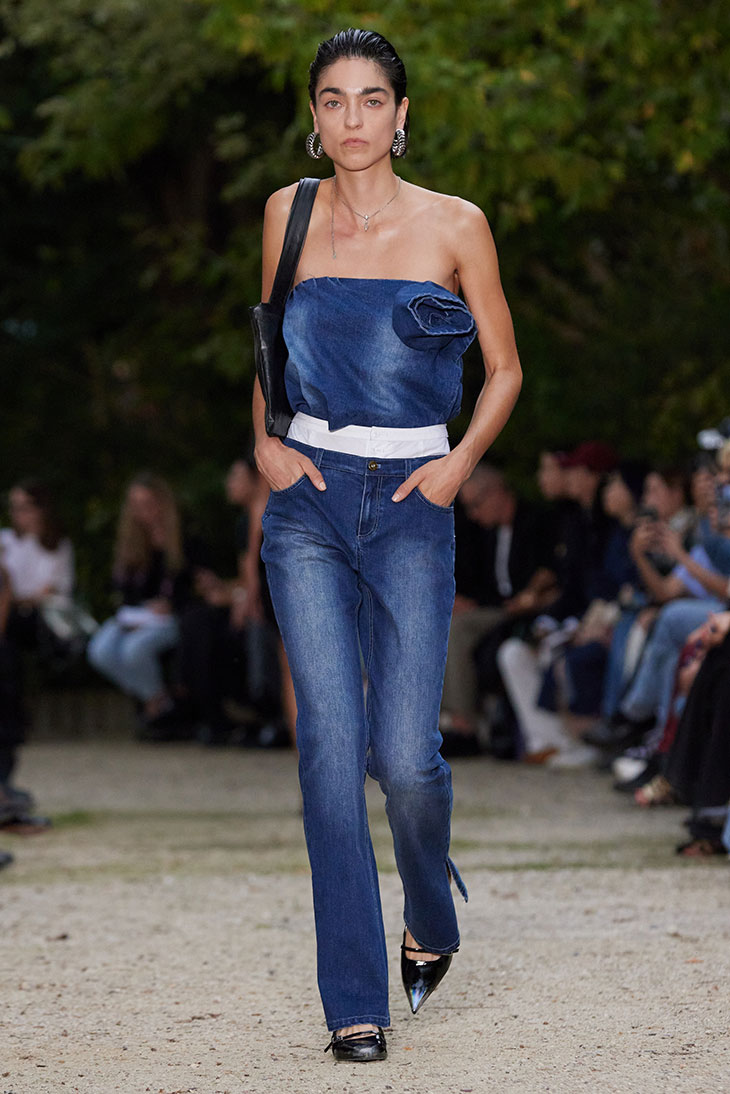 The collection pays a poetic homage to the moments that follow a soft drizzle, intertwining them with symbols of personal growth and self-care. The materials, chosen with utmost affection, include lavish velvet and sumptuous silk, transformed into pieces that transcend the ordinary boundaries of clothing. They stand as metaphors for the transformative power of love and the enchanting allure of Paris's rain-soaked vistas.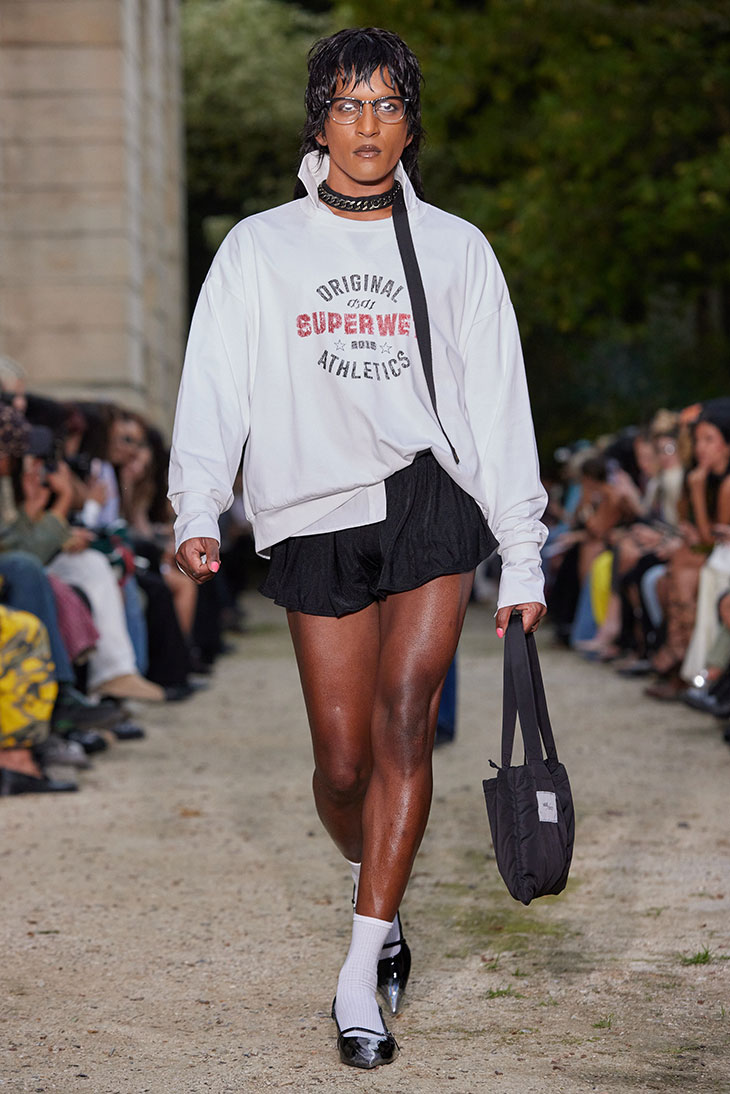 "The Age of Love" resonates with the echoes of the 90's trance music, infusing the collection with a vivacious spirit, an exuberant call to celebration, and a spreading of boundless love. It is not just a collection; it is an experience, a journey into the realms of self-expression, empowerment, and unyielding positivity. The wearers do not just adorn their bodies with these garments; they drape their souls in an ethos of strength, elegance, and sublime beauty.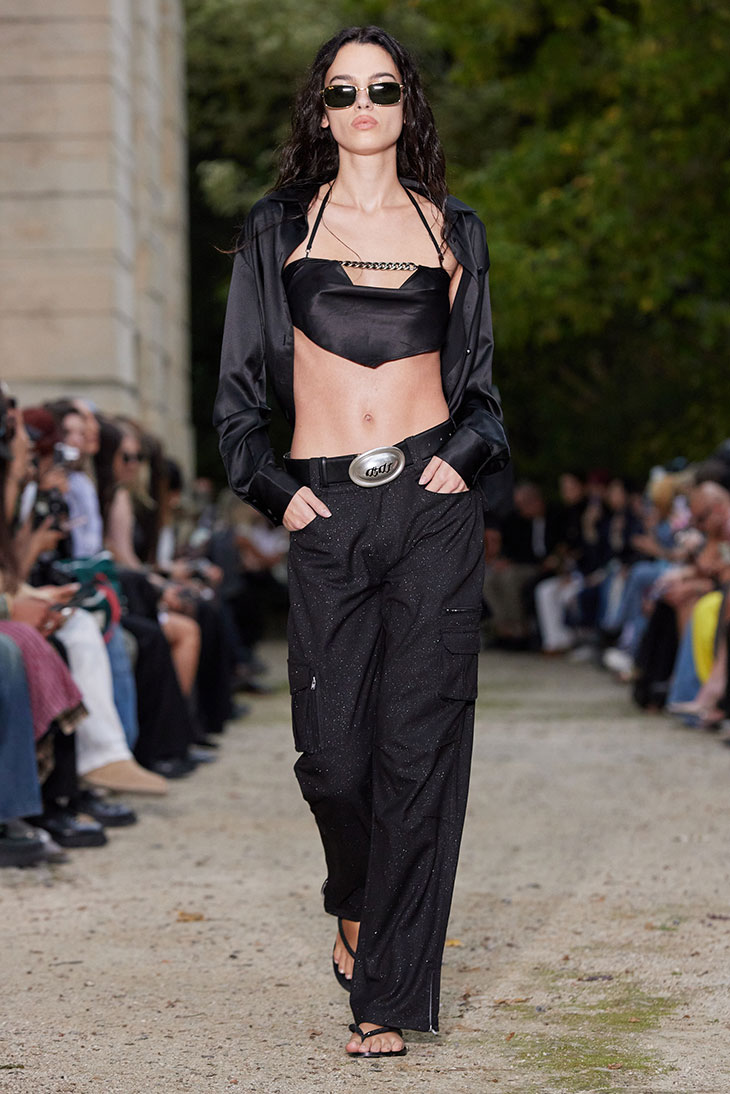 Amidst the hum of modern life, DIDU's collection stands as a harmonious blend of the contemporary and the vintage, crafting a daily dressing ritual that transcends the mundane. Each outfit is a sonnet, a harmonious melody of strength and elegance, resonating with the multifaceted persona of the modern woman. The intricate details embedded within each piece whisper tales of concealed elegance, empowering women to drape themselves in the majestic armor of self-love, strength, and grace.
"The Age of Love" by DIDU is a movement, a revolution of love, a call to each individual to embrace their unique beauty, to transform every lane into a boulevard of dreams, and to paint the world in the hues of their own extraordinary romance. It stands as a beacon, illuminating the path to self-love, self-expression, and the eternal allure of timeless elegance.