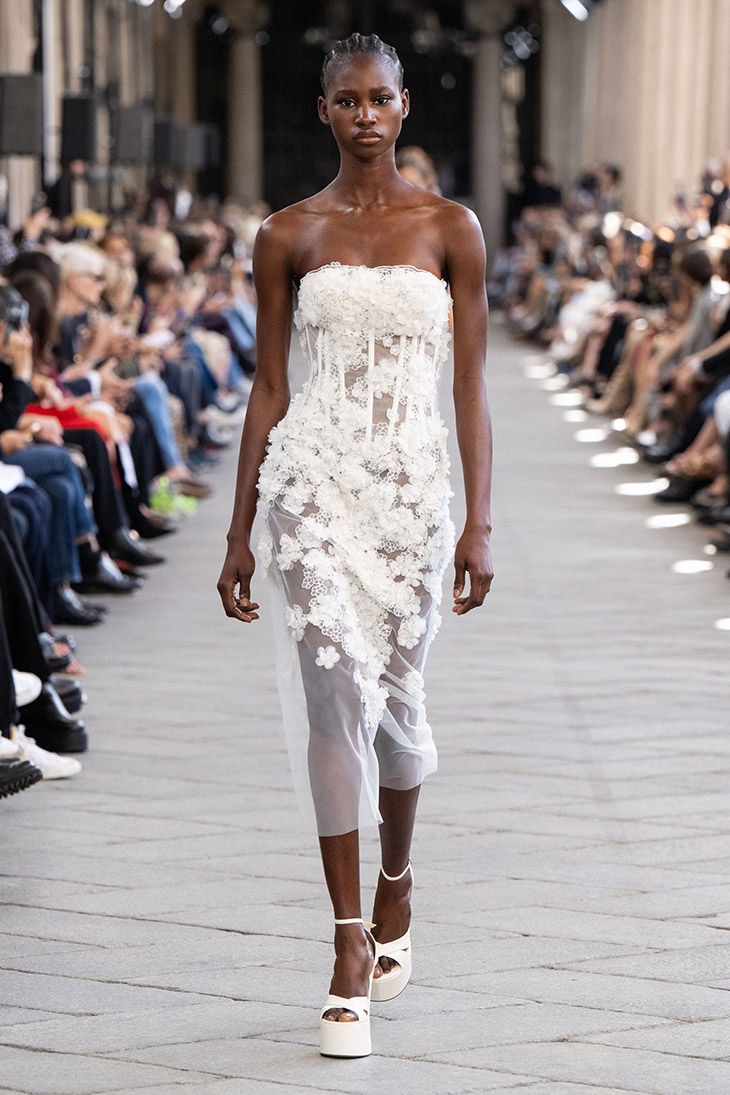 Fashion house ERMANNO SCERVINO presented its Spring Summer 2024 Collection, named "One of a kind", on Saturday, September 23rd, as part of Milan Fashion Week. The collection is an homage to artistry and craftsmanship.
SPRING SUMMER 2024 COLLECTIONS
Every piece exudes the brand's undeniable passion for creating garments that amplify the beauty of the women who wear them. The designs bathe the wearer in meticulous embroideries, luxurious fabrics, and alluring shapes that emphasize the designers Ermanno Daelli and Toni Scervino's deep-rooted love for poised femininity and artisanal brilliance. The collection paints a portrait of womanhood, one where self-assurance is a given, liberty is a la mode, and the purpose of fashion is clear – to sketch the body's contours and highlight the wearer's unique personality. At its core, fashion, as conceived by Ermanno Scervino, is a blend of creativity, craftsmanship, artistry, and unparalleled excellence.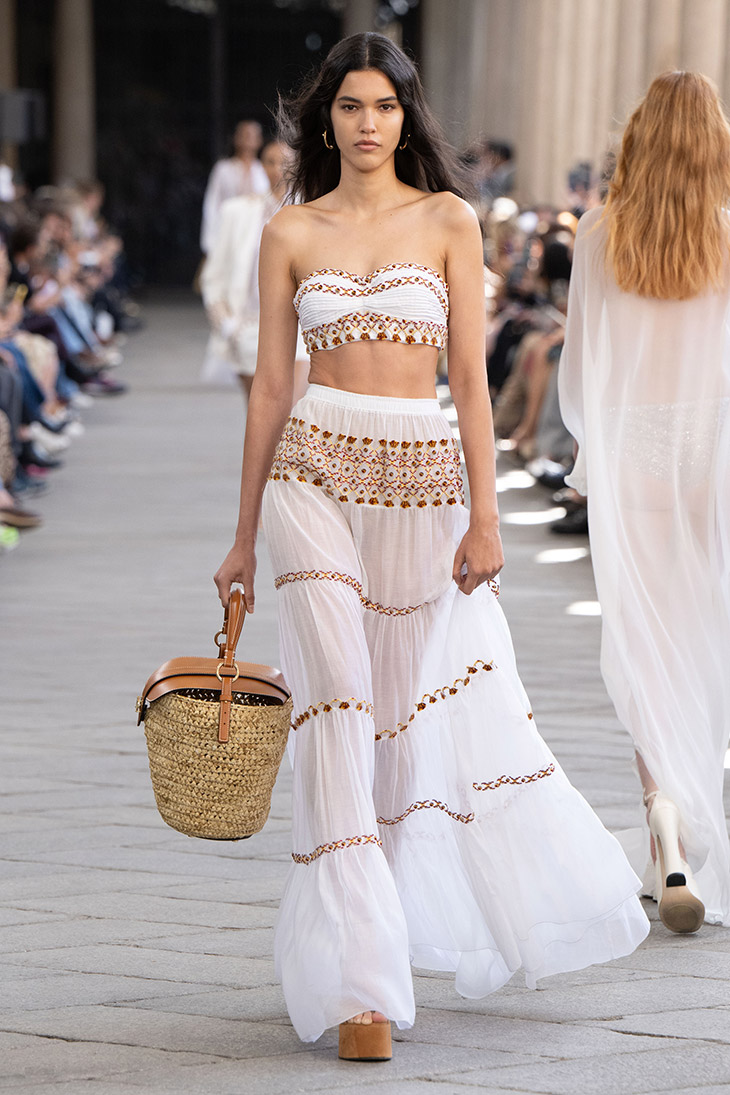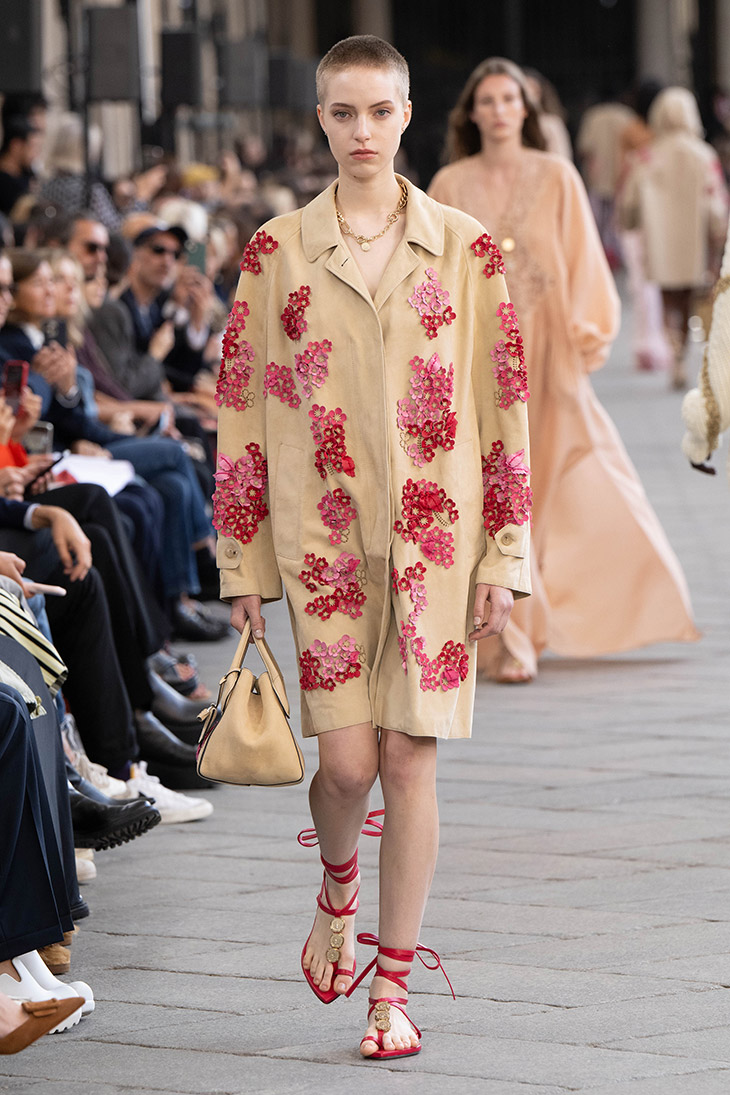 The Ermanno Scervino Spring Summer 2024 Collection showcases clothing's very essence, curating a wardrobe that stands out not just for its aesthetic appeal but for the unparalleled skill of the brand's atelier and the sartorial prowess of its craftspeople. The garments seem to come alive: A-line gowns float around the wearer, light as air, exuding an understated sensuality. Bustier dresses act as frameworks, adorned with intricate hand-embroidered florals. The cascade of plissè frills, reminiscent of petals softly landing, grace the tight bodices, while sophisticated slip dresses, edged in delicate lace, and transparent black gowns strike a balance between innocence and allure.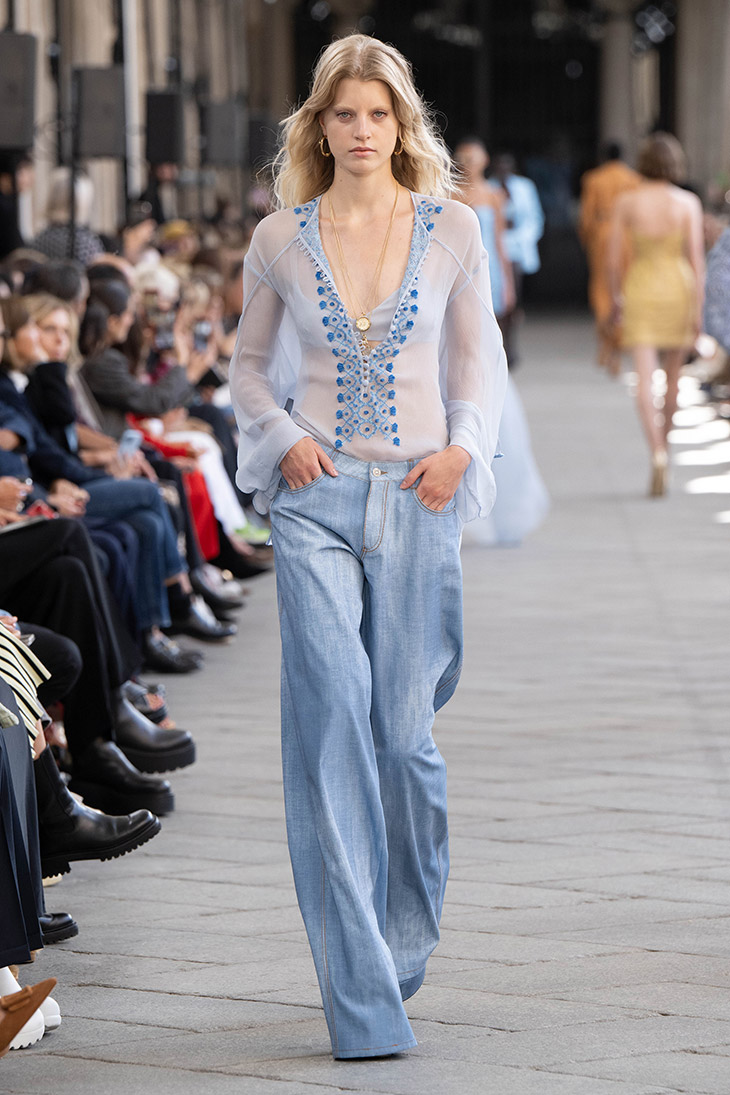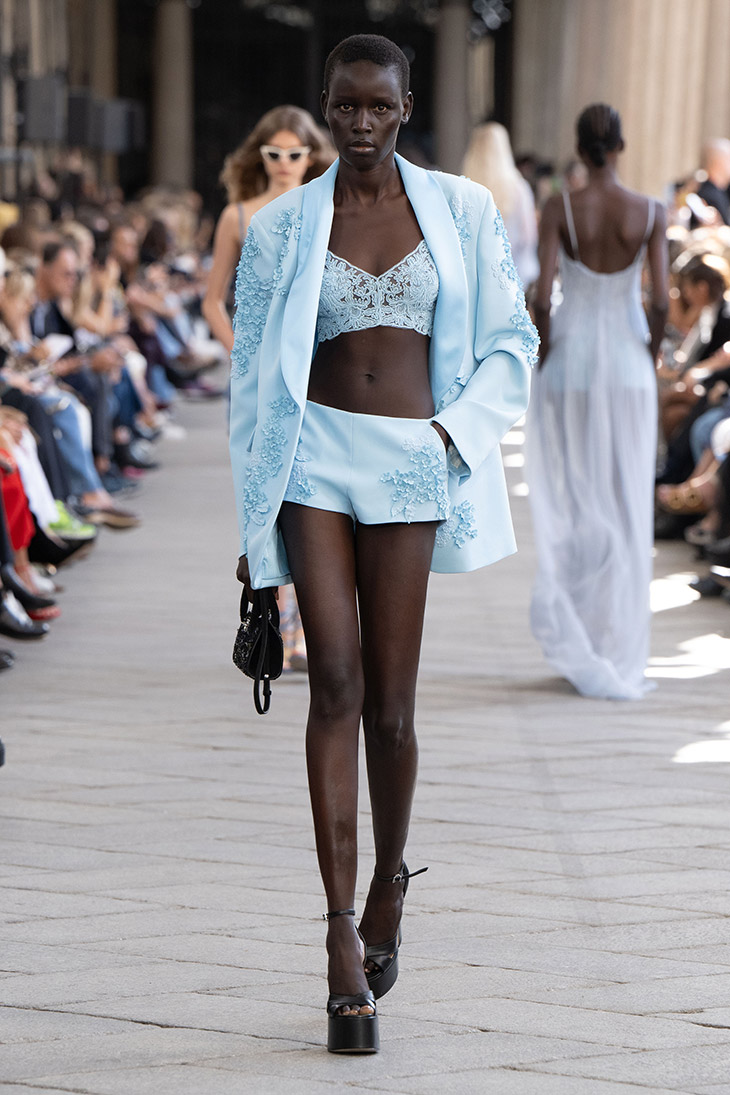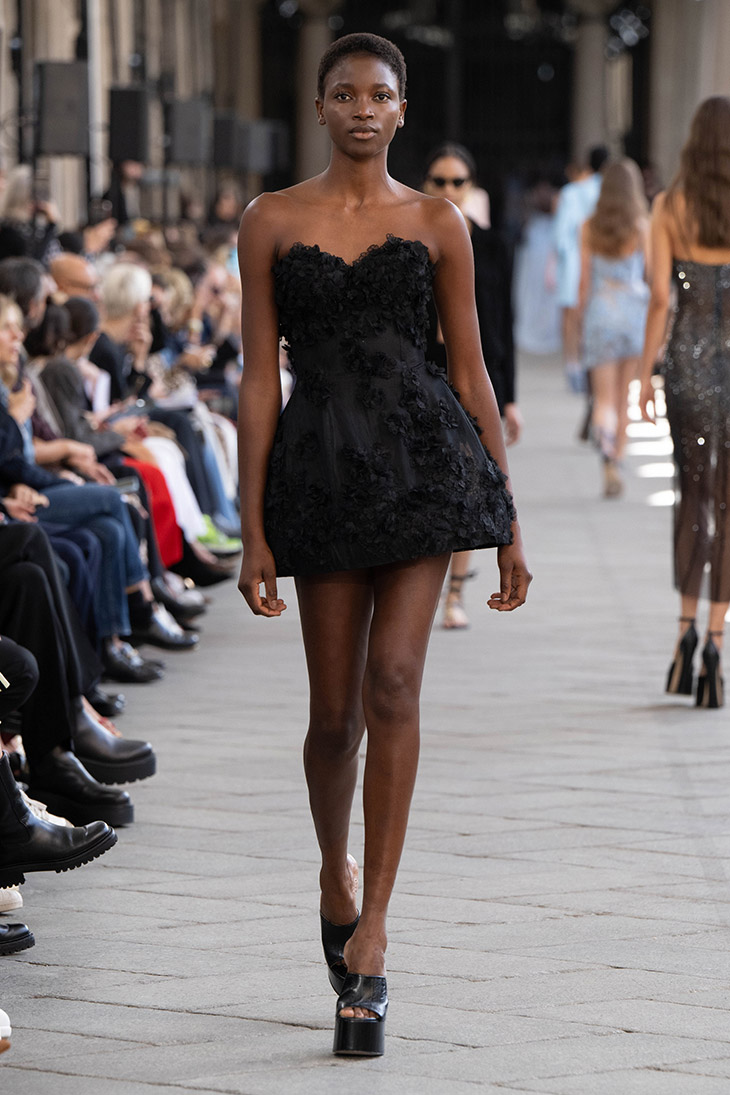 A key detail this season is the tiny organza petals that find their way onto knits, oversized cardigans, and even utilitarian parkas. These petals, sometimes paired with suede lingerie sets, serve as floral appliqués, capturing the delicate balance between strength and softness that defines Ermanno Scervino's style. This is most evident in this season's suit: a double-breasted deconstructed jacket paired with matching shorts, drenched in pastel shades, including a radiant pale blue that's become synonymous with the brand.
By emphasizing craftsmanship, Ermanno Scervino  underscores the transformative power of fashion, reminding us that clothing can be a source of strength, identity, and self-expression.