Courrèges, a name synonymous with 1960s modish style and fashion innovation, has unveiled its Fall Winter 2023 ad campaign. In an ethereal spectacle, the campaign captures models amidst bright lights, floating within the clouds like celestial beings. The legendary fashion icon Gemma Ward is leading the charge, shot exquisitely by acclaimed photographer David Sims.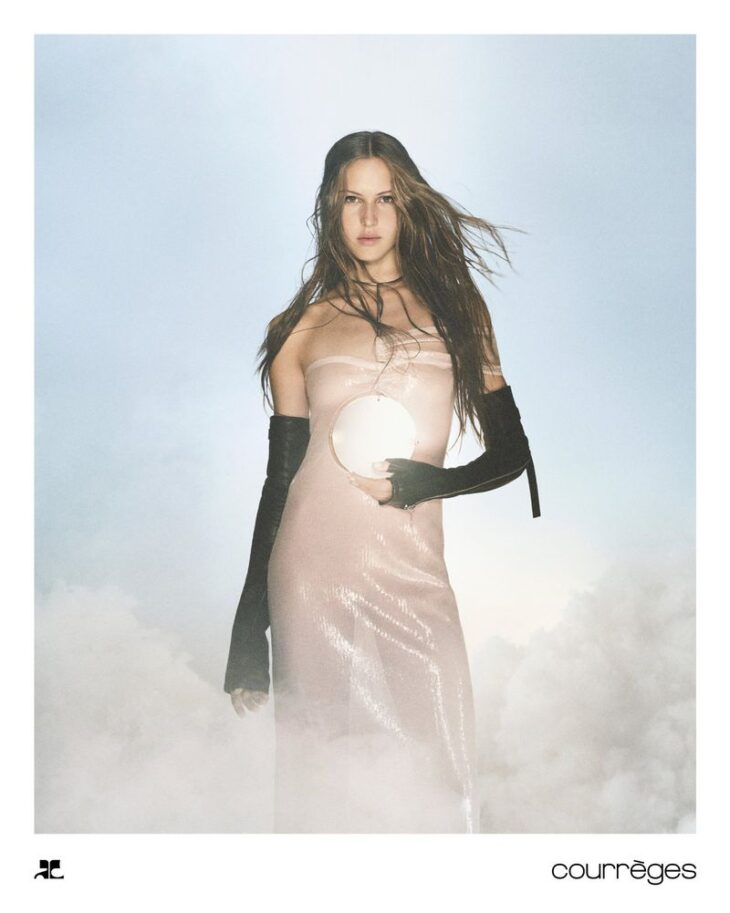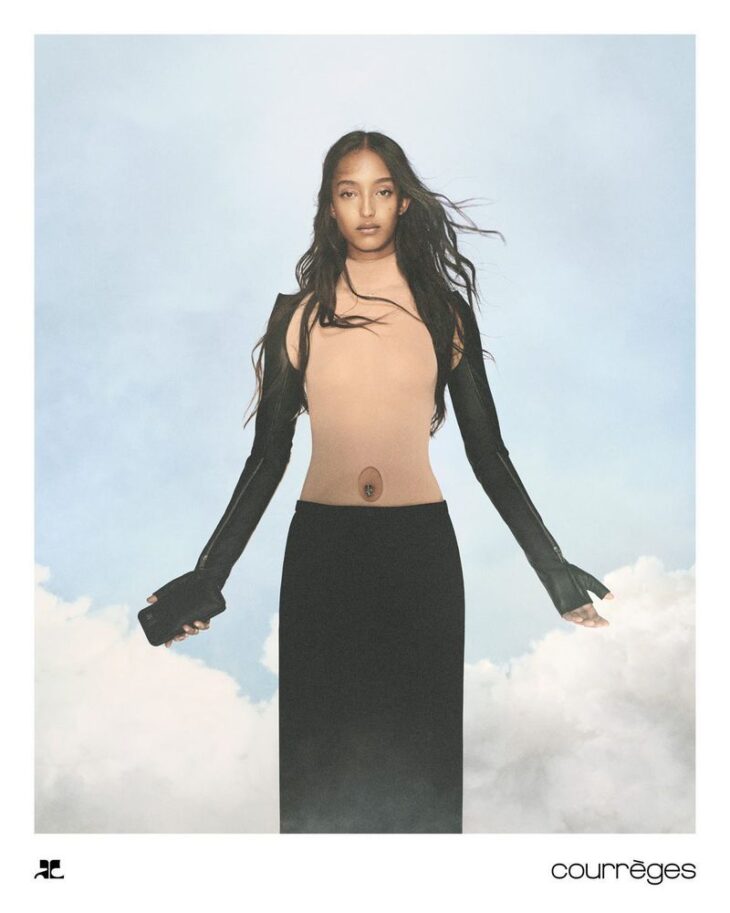 The creative vision of designer Nicolas Di Felice, the latest in the legacy of Courrèges, is palpable in every frame. The collection and the accompanying campaign are reminiscent of the avant-garde spirit of the brand's founders, André and Coqueline Courrèges. The images evoke a sense of saintly purity, further emphasized by the aesthetic choices of Fashion Editor and Stylist, Marie Chaix.
Hair styled by the renowned Duffy and makeup crafted by Lucia Pieroni complete the otherworldly look, with set designs by Poppy Bartlett and artistic contributions from Kelvin Bueno. The impeccable casting, spearheaded by Helena Balladino and Piergiorgio Del Moro, showcases not just Gemma Ward, but also features Angelina Kendall, Ida Heiner, Loli Bahia, and Mona Tougaard.
Courrèges, emblematic of the era that saw the rise of miniskirts, white boots, and pants, has always defied the established norms of fashion. After taking a backseat in the 1980s, its resurgence in the past years has been nothing short of spectacular. The brand has been seamlessly revitalized, not just in design but also in capturing its rich cultural heritage.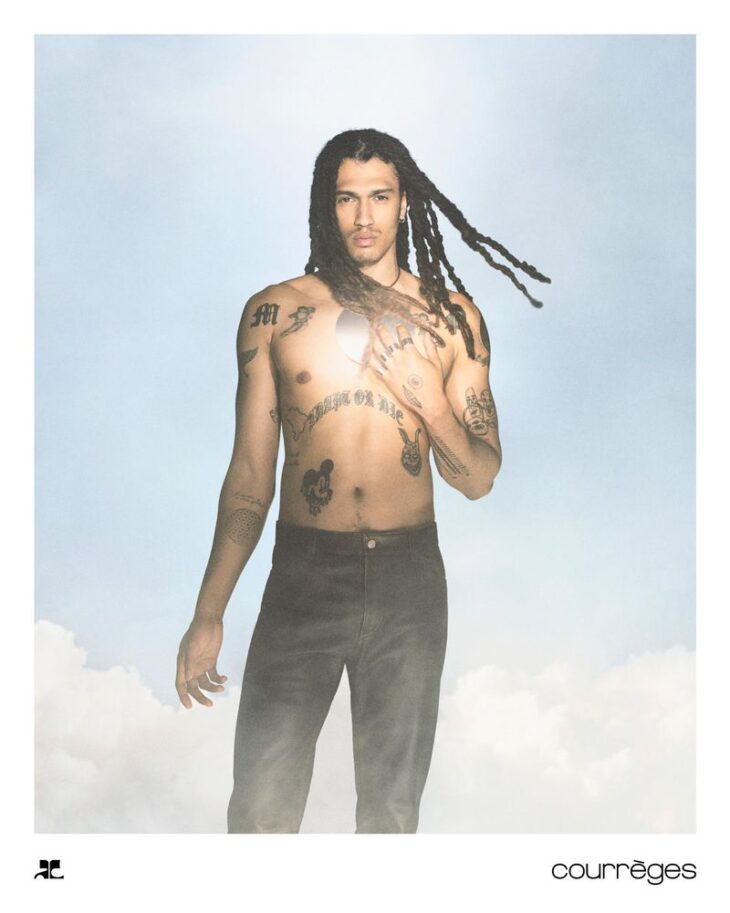 It's essential to remember André Courrèges' belief in the liberation of fashion. He once stated, "A woman's body must be hard and free, not soft and harnessed." This ethos is evident even in today's Courrèges designs, where garments exhibit a free spirit, devoid of constraints.
Under Nicolas Di Felice's expert guidance, the Courrèges maison continues to echo its founders' spirit, balancing the past's rich legacy with the present's innovative drive.
This campaign is a testament to the new chapter at Courrèges, set as a brand that remains timeless in its appeal.
Designer Nicolas Di Felice
Photographer David Sims
Fashion Editor Marie Chaix
Hair Stylist Duffy
Makeup Artist Lucia Pieroni
Set Designer Poppy Bartlett
Artist Kelvin Bueno
Casting Directors Helena Balladino, Piergiorgio Del Moro
Nail Technician Ama Quashie
Models Angelina Kendall, Gemma Ward, Ida Heiner, Loli Bahia, Mona Tougaard