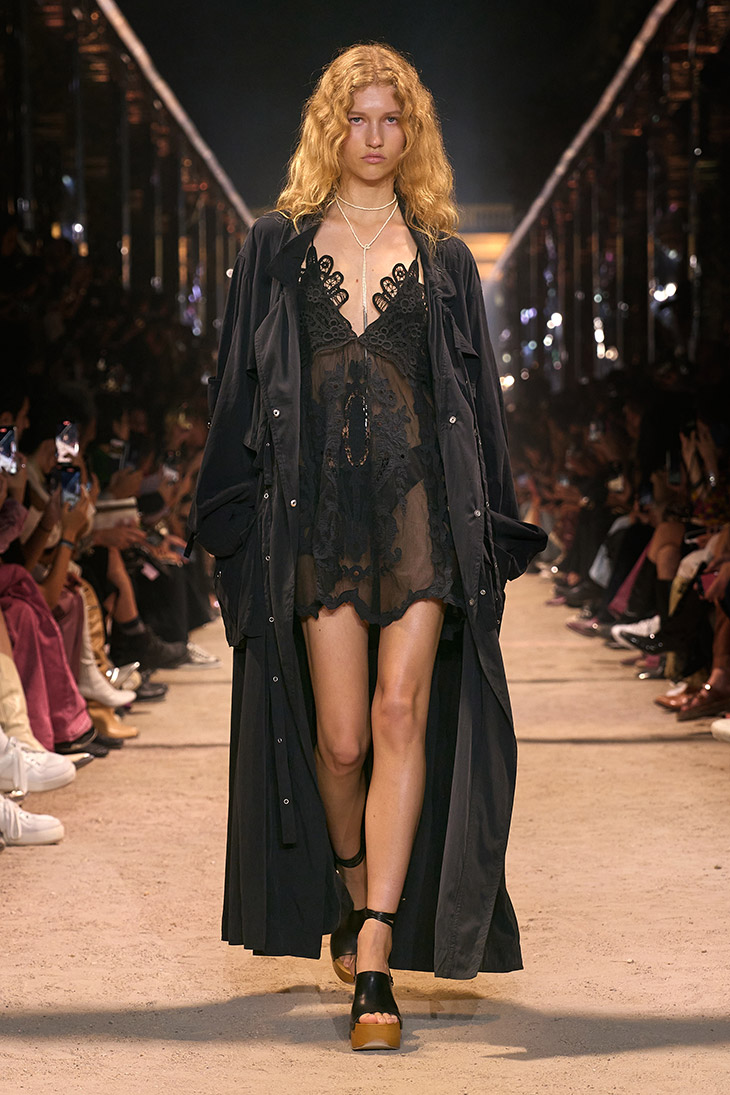 Fashion house Isabel Marant unveiled its Spring Summer 2024 collection, that celebrates the designer's unyielding spirit of unconventionality, on Thursday, September 28th, during the ongoing Paris Fashion Week. The collection transcends ordinary expectations with silk crepe T-shirts and cotton jersey dresses, reflecting a persistent quest for uniqueness and innovation.
SPRING SUMMER 2024 COLLECTIONS
Inspired by the opulent curves and luminescence of Art Nouveau, the collection embodies a harmonious blend of artisanal craftsmanship and contemporary design. Organic motifs meticulously embroidered on tulle tops and dresses resonate with intricate lace collars, bringing forth a delicate balance of elegance and modernity. Over denim, gold thread constellation patterns infuse a mystical and celestial dimension, evoking the cosmic allure of the approaching season.
In the enchanting backdrop of the Palais du Royal gardens, bathed in ethereal midnight blue and caressed by the harmonious compositions of Kazu Makino, performed by Blonde Redhead, the Isabel Marant Spring Summer 2024 collection comes to life, amplifying feelings of esotericism and ethereal beauty. This celestial elegance is accentuated with parachute fabrics and wedge clogs, enhancing the silhouette's elevation, while structural silver earrings dance like celestial bodies, sparkling in synchrony with every step.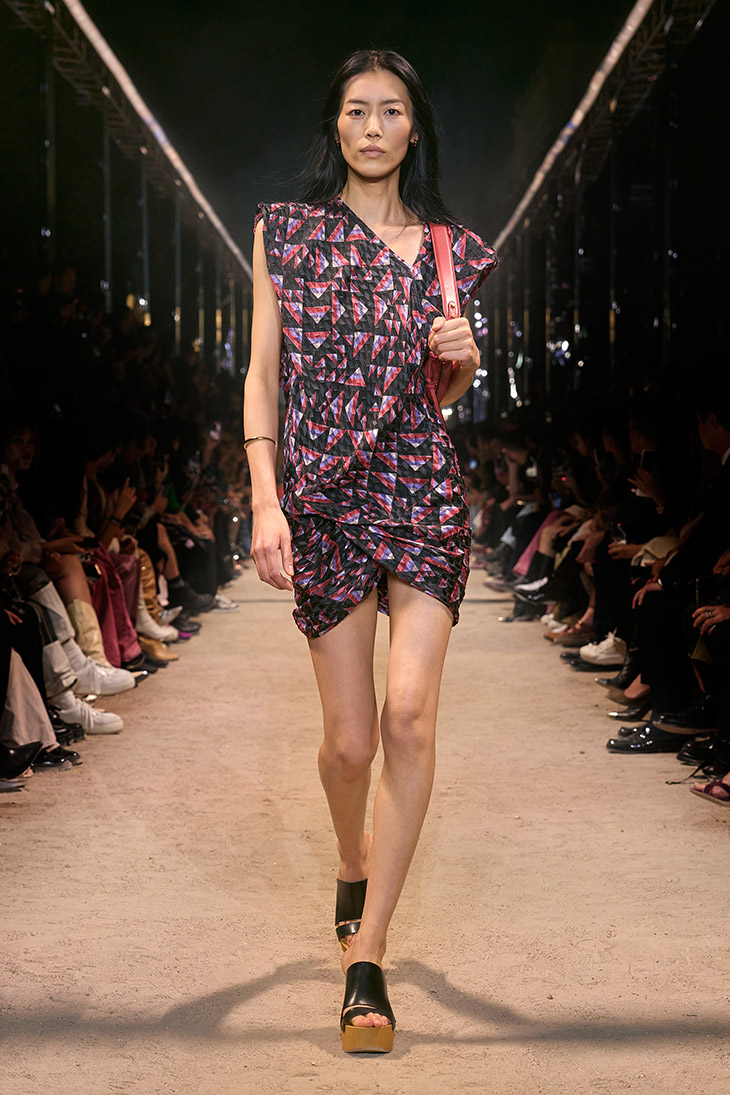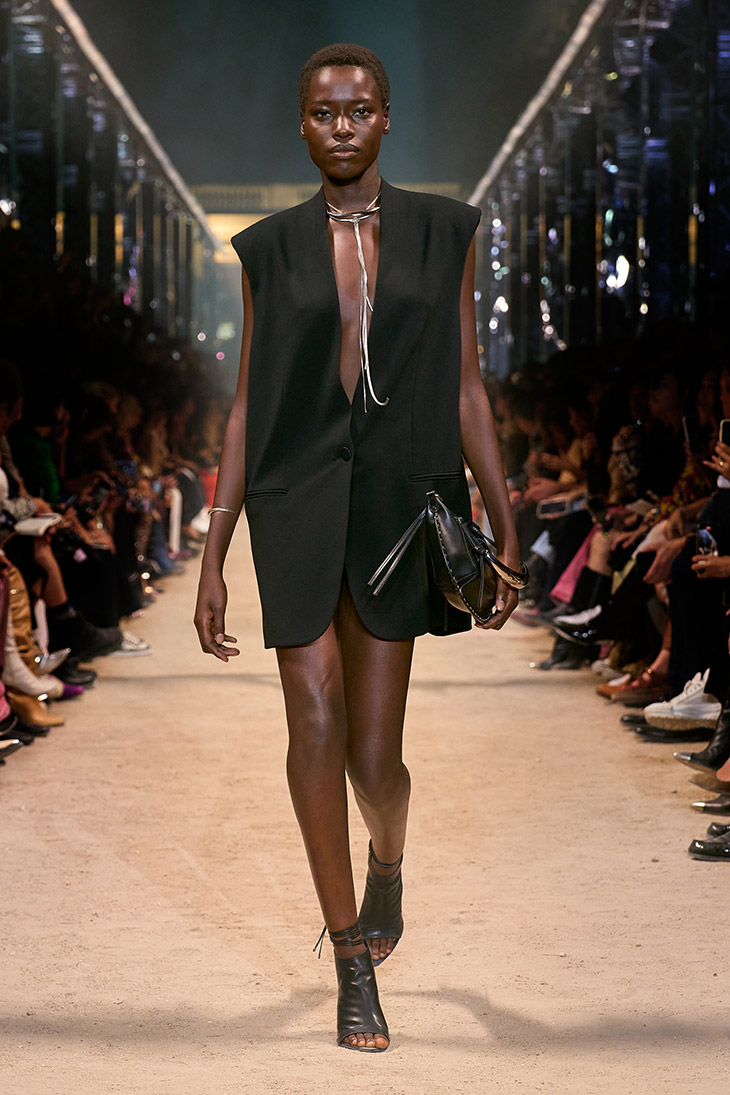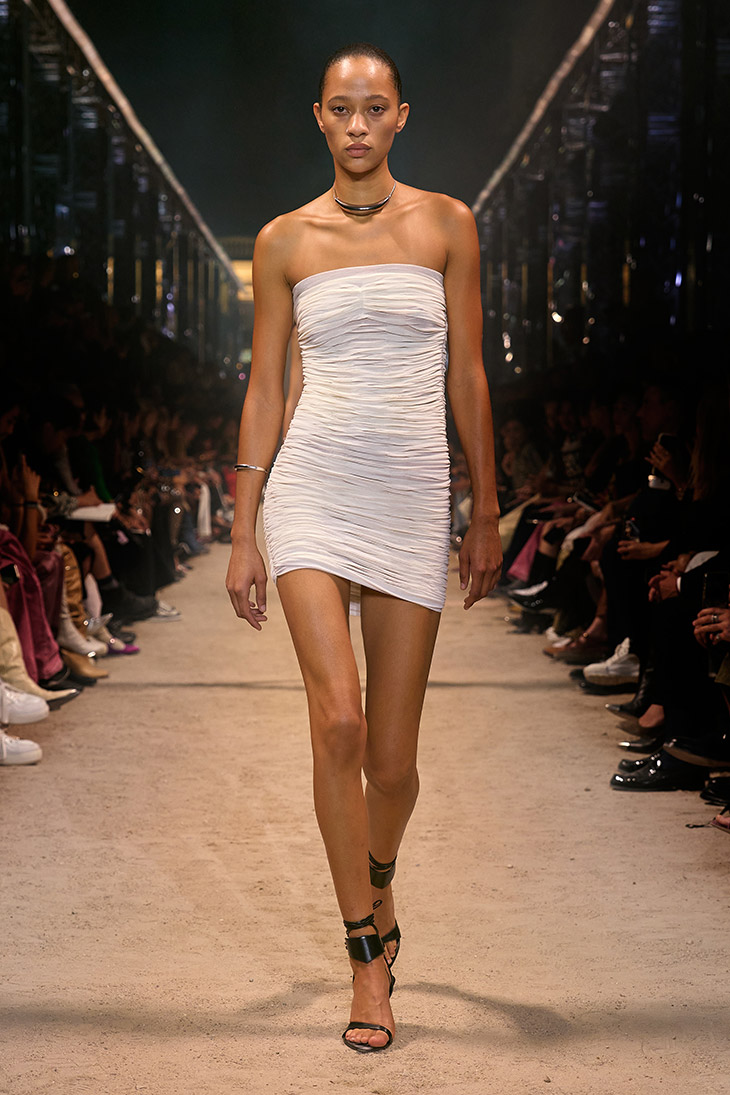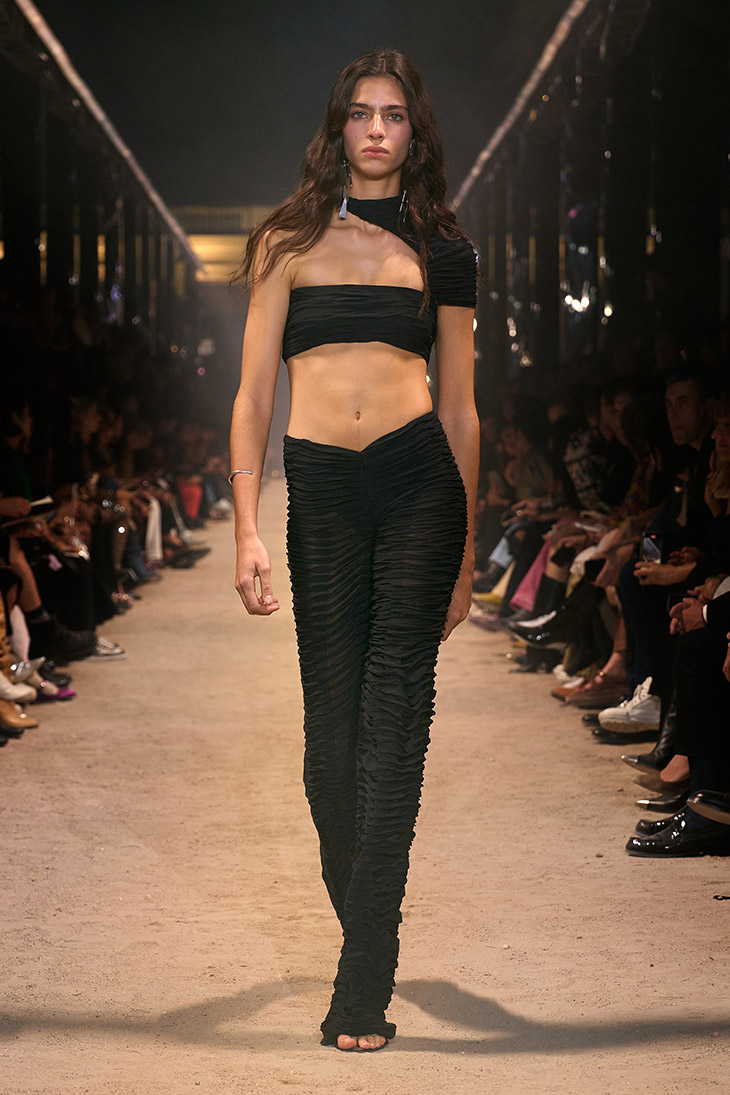 Embracing a poetic yet nonchalant yearning for lightness and femininity, the collection culminates in wild and shimmering evening looks, encapsulating the essence of contemporary elegance and the enduring allure of Isabel Marant, effortlessly blending tradition with a refreshing touch of modernity and a subtle hint of celestial mystery.