Blackpink member Jennie Kim takes the cover of Harper's Bazaar Korea Magazine's October 2023 edition lensed by fashion photographer Park Jongha. In charge of styling was Park Minhee, with set design from Kwon Dohyung. Beauty is work of hair stylist Lee Iljung, makeup artist Lee Sol, and manicurist Park Eunkyung. For the covers, Jennie is wearing selected pieces from Jacquemus.
Blackpink brought their monumental "Born Pink" world tour to a triumphant close with a dazzling finale in Seoul. Over the course of September 16 and 17, the global K-pop sensation marked a significant milestone, becoming the  first K-pop female group to grace the stage of the renowned Gocheok Sky Dome. The grand finale was nothing short of spectacular, starting with a stunning display of fireworks and dynamic dance routines. The quartet opened their set with the electrifying number "Pink Venom," igniting the atmosphere with their boundless energy and vivacity. The members individually expressed their joy and excitement at performing in Seoul once again, with Rosé noting their return to the stage in the capital city after a year.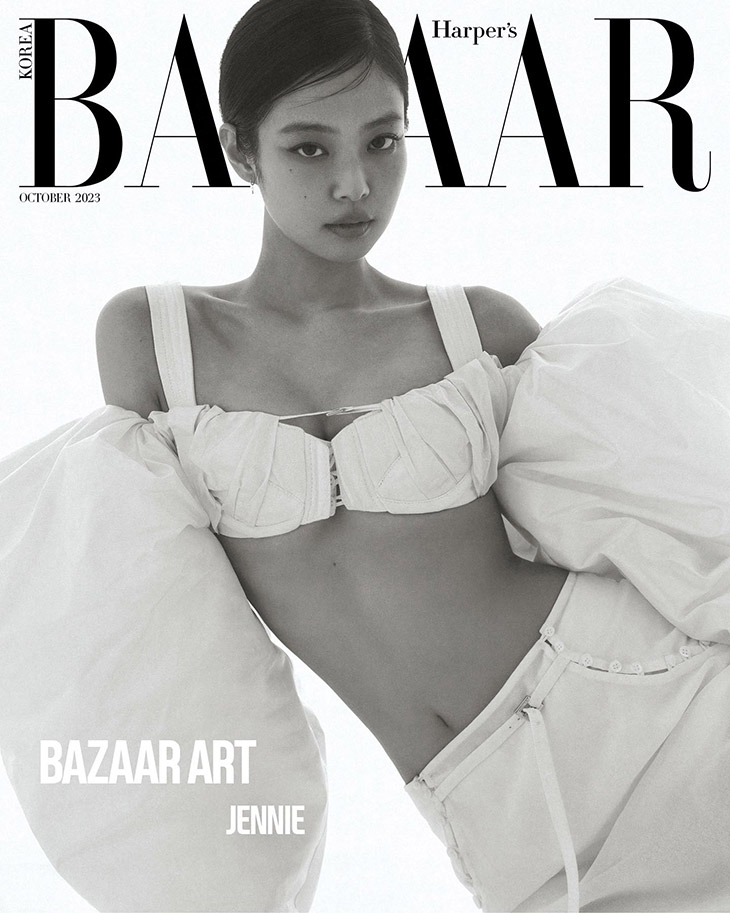 The group kept the fervor alive with riveting renditions of hit tracks like "How You Like That" and "Pretty Savage," followed by a heartfelt performance of "Kick It." As the concert progressed, the group showcased an array of captivating performances, including a section dedicated to highlighting each member's successful solo careers. The solo segments were a testament to Blackpink's diverse talents, featuring a range of performances from Jennie's graceful shadow dance in "You & Me" to Lisa's dynamic rapping and dancing in "Money."
The energy in the Gocheok Sky Dome surged as Blackpink enthralled the audience with hit singles like "Lovesick Girls" and "Playing With Fire," even incorporating a theatrical, musical-style performance with the song "Typa Girl." The finale segment of the concert saw the band performing crowd favorites such as "Ddu-Du Ddu-Du" and "Forever Young," followed by a heartfelt thank you and farewell with their closing number, "As If It's Your Last."
As the "Born Pink" tour concluded, marking the end of an era with 66 concerts in 34 cities worldwide and an audience of approximately 1.8 million people, Jennie Kim took a moment to express her gratitude towards her fellow members, the hardworking staff, and their loyal fans, the BLINKs. Reflecting on their seven-year journey since debut, she emphasized their commitment to continue growing and impressing as Blackpink, thanking everyone who supported and cherished them throughout the tour.
Photography © Park Jongha for Harper's Bazaar Korea, read more at harpersbazaar.co.kr