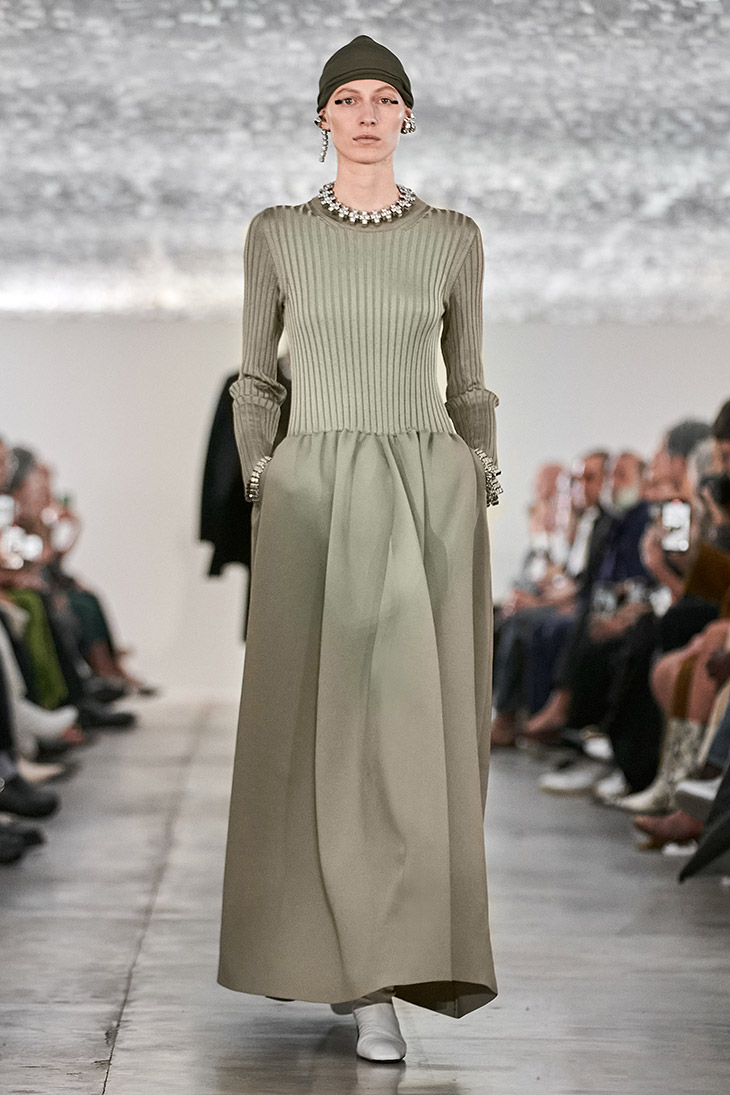 Fashion brand JIL SANDER presented its Spring Summer 2024 Collection, with a fashion show held on Saturday, September 23, during the recently finished Milan Fashion Week. In a continuous dialogue with tradition, Lucie and Luke Meier reimagine and redefine sartorial standards, presenting a collection that exudes evolution and a longing for change.
SPRING SUMMER 2024 COLLECTIONS
Merging various references and elements, the designers conscientiously explore the fusion of tailoring and technology, femininity and masculinity, daywear and glamour, everyday and couture, both in form and material. This eclectic blend mirrors our contemporary, mobile, and technical age, presenting a forward-looking, flawless new fusion without a trace of nostalgia.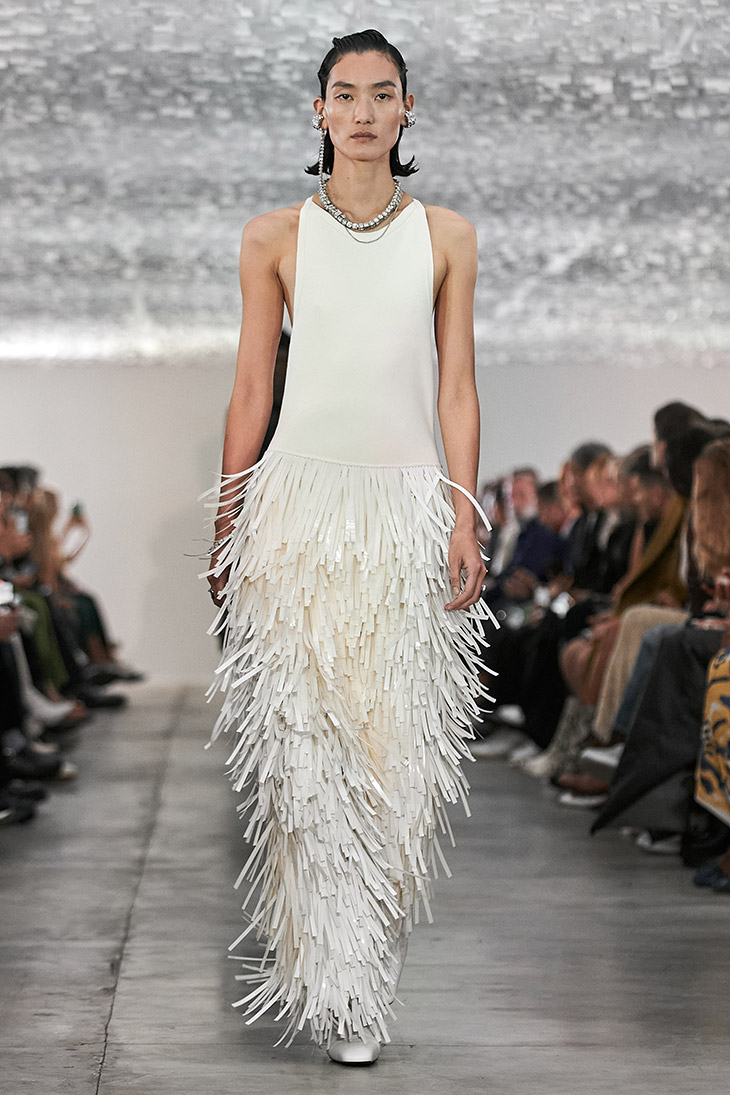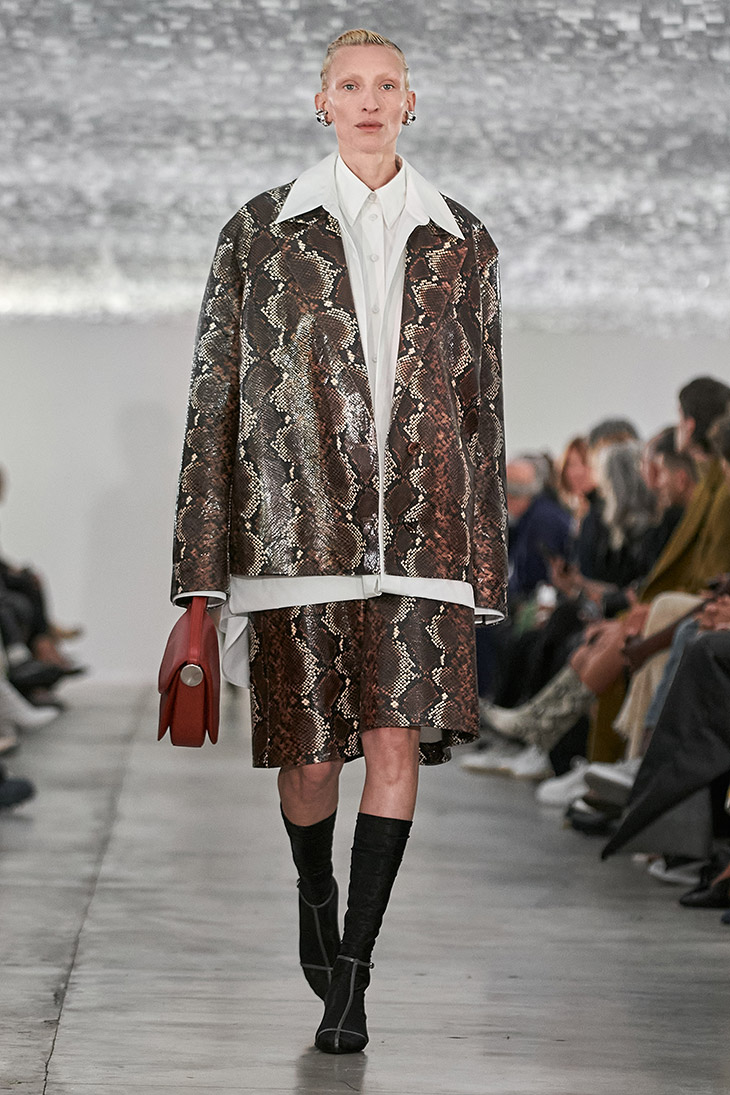 The Jil Sander Spring Summer 2024 collection revamps classics, transforming coats, dresses, frocks, habits, jackets, smocks, trenches, tunics, and uniforms into a refined, elevated language for today's world. It introduces pure, sculptural forms and shifted, substantial silhouettes. Long evening empire gowns in solid colors are meticulously knitted, showcasing the elevated sophistication in knitwear. Tapered dresses are handmade, with ingeniously sewn spiraled stripes of delicate cotton-silk joined by broderie anglaise, creating an optical and harmonious effect.
Expanding the concept of a new suit for both women and men, the collection combines sharp, high-waisted short and long trousers with large, boxy jackets cut in graphic shapes. This reinvention is further emphasized by bonded cotton trenches with generous collars and sleeves, abbreviated capes enveloping tops and coats, and the use of unique materials such as papery eel skin for suits and slickers, and python prints on long coats and shirt plastrons.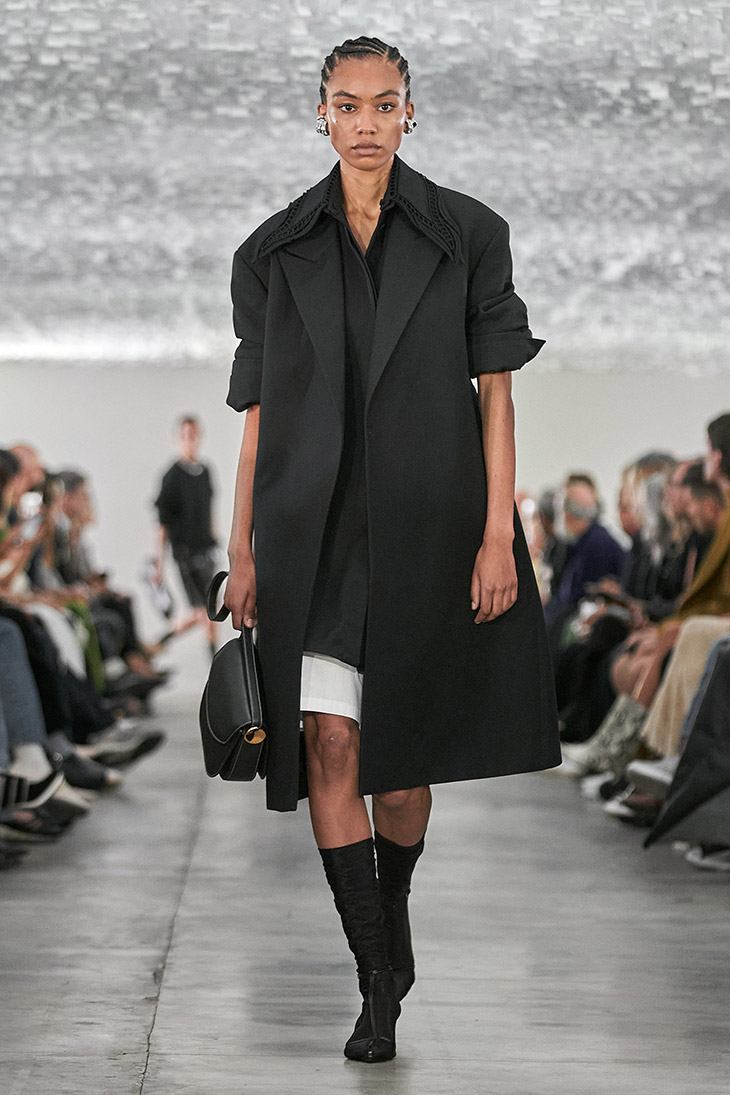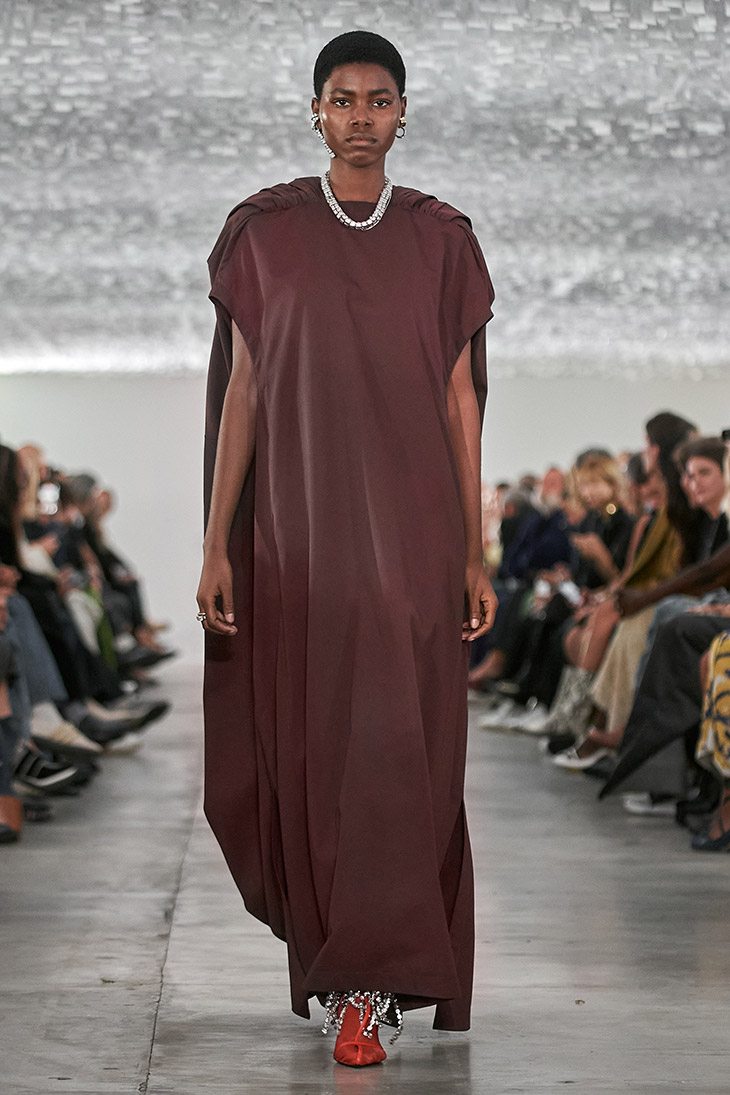 The collection's playful side shines through with the printed faces of a cat and a dog, and exaggerated steel and zircon jewels, adding lightness and a pop edge to the ensemble. New editions of Jil Sander's signature bags accentuate the sharp elegance of the collection, while men's woven shoes and women's boots anchor and accentuate the collection's varied silhouettes, respectively.
With a color scheme primarily of solid tones, including white, cream, purple brown, dark blue, black, sand, light olive green, grey-brown, grey, taupe, blue-grey, and a sand and stone wool melange, the collection highlights the references to the sartorial archetypes traversing the collection. Vibrant pink, charged green, and lemon and orange emphatically underline the collection's present, contemporary essence.