Actress Kate Winslet takes the cover story of American Vogue Magazine's October 2023 edition lensed by fashion and celebrity photographer Annie Leibovitz. In charge of styling was Tabitha Simmons, with set design from Mary Howard, and production by AL Studio. Beauty is work of hair stylist Ivana Primorac, and makeup artist Lisa Eldridge.
Kate Winslet produced a British biographical drama titled "Lee", that marks Ellen Kuras' inaugural venture into feature film direction. The screenplay is a collaborative effort by Liz Hannah, John Collee, and Marion Hume, based on a narrative by Hume, Collee, and Lem Dobbs. The story is an adaptation of Antony Penrose's 1985 book "The Lives of Lee Miller," with Kate Winslet portraying the iconic war journalist, Lee Miller. In the 1920s, Lee worked in New York City as a fashion model before moving to Paris, transforming into a renowned fashion and fine art photographer. During World War II, she was a war correspondent for Vogue, capturing pivotal moments like the London Blitz, Paris' liberation, and the harrowing scenes at concentration camps in Buchenwald and Dachau. The movie had its global debut at the Toronto International Film Festival on September 9, 2023.
Lee was a woman who lived her life on her terms and she paid a horrific emotional price for all of it. I wanted to tell the story of a flawed middle-aged woman who went to war and documented it. – Winslet on Elizabeth 'Lee' Miller.
You know I had to be really fucking brave about letting my body be its softest version of itself and not hiding from that. And believe me, people amongst our own team would say, 'You might just want to sit up a bit.' And I'd go, 'Why? [Because of] the bit of flesh you can see? No, that's the way it's going to be!' – Winslet on recreated famous photograph Miller took of a group of friends picnicking topless.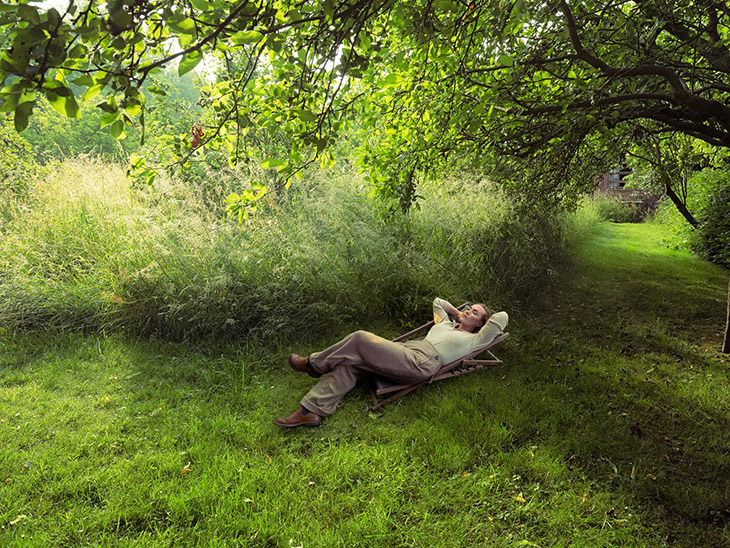 The men who think you want and need their help are unbelievably outraging. I've even had a director say to me: 'Listen, you do my film and I'll get your little Lee funded…' Little! Or we'd have potential male investors saying things like: Tell me, why am I supposed to like this woman? – Winslet on male investors.
Photography © Annie Leibovitz for Vogue Magazine, read more at vogue.com