As the summer sun begins to wane and the days grow shorter, it's that time of year again – back to school season. For children, this means a return to the classroom, a chance to reconnect with friends, and an opportunity to express their unique personalities through fashion. In recent years, childrenswear has witnessed a dynamic shift, with fashion-forward trends that both kids and parents can appreciate. In line with that, the e-commerce market for children's clothing has experienced a significant surge in growth, with a particular emphasis on the premium segment. This remarkable expansion can be attributed to several factors, including shifting consumer preferences, convenience, and the desire for high-quality clothing options for children. Among the notable players in this thriving arena is children's clothing from SweetHoney, offering a wide range of quality and style for little ones.
From sustainable choices to vintage-inspired looks, here's a glimpse into the latest trends in childrenswear for the upcoming school year:
Sustainability Takes Center Stage
One of the most notable trends in childrenswear is the growing emphasis on sustainability. Parents and children alike are becoming more aware of the environmental impact of fast fashion, leading to a demand for eco-friendly and ethical clothing options. Brands are responding to this call by using sustainable materials, ethical production practices, and promoting recycling and upcycling.
Organic cotton is a popular choice in sustainable children's clothing. This soft and breathable fabric is free from harmful pesticides and chemicals, making it perfect for sensitive young skin. Many brands are also incorporating recycled materials into their designs, turning old plastic bottles into trendy activewear or backpacks.
In addition to sustainable materials, slow fashion for kids is on the rise. Parents are investing in high-quality, timeless pieces that can be passed down through generations. Classic styles like denim jackets, trench coats, and pleated skirts are making a comeback, emphasizing durability and versatility over seasonal trends.
Gender-Neutral Styles
The world of childrenswear is becoming more inclusive with the rise of gender-neutral fashion. Gone are the days of strictly pink and blue aisles; instead, brands are focusing on designs that allow children to express themselves freely, regardless of their gender.
Gender-neutral clothing features versatile colors and patterns, making it easy for children to mix and match to create their own unique looks. It's all about breaking down stereotypes and embracing individuality. Androgynous silhouettes, like oversized t-shirts and joggers, are becoming increasingly popular choices.
This trend promotes acceptance and encourages children to be comfortable in their own skin, fostering a more inclusive and open-minded generation.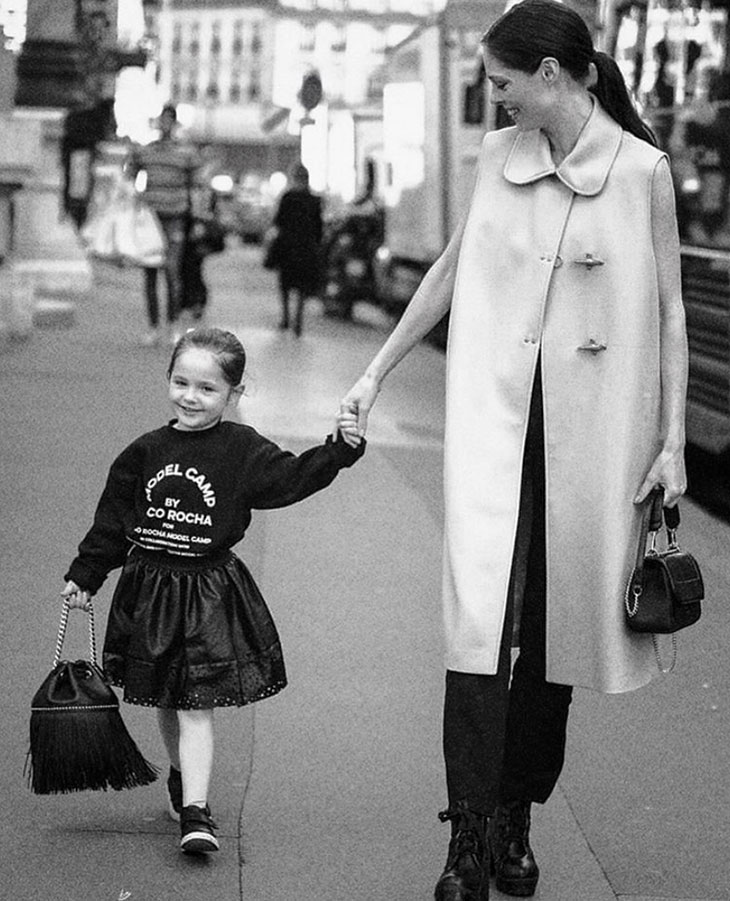 Nostalgic Vibes: Vintage Revival
Fashion often finds inspiration in the past, and childrenswear is no exception. Vintage-inspired styles are making a strong comeback, allowing today's kids to don looks reminiscent of their parents' or even grandparents' childhoods.
From retro sneakers to oversized collars and corduroy pants, the vintage revival in childrenswear is all about adding a touch of nostalgia to modern wardrobes. Brands are reimagining iconic designs from the '70s, '80s, and '90s, offering a blend of classic and contemporary aesthetics.
Parents are enjoying this trend as much as their kids, as it allows them to share their love for timeless fashion pieces while creating lasting memories together.
Athleisure Dominates Playtime
Athleisure has transcended adult fashion to become a staple in childrenswear. Above all else, children's clothing must be comfortable. Kids are active, playful, and constantly on the move, so their attire should allow them to move freely and comfortably. Look for clothing made from soft, breathable fabrics like cotton, which is gentle on their skin and keeps them cool during hot days. For colder seasons, opt for warm and cozy materials like fleece or flannel to ensure they stay snug and comfortable.
Leggings, joggers, and hoodies are all part of the athleisure trend, featuring breathable and moisture-wicking fabrics to keep kids comfortable throughout the day. Matching sets and vibrant colors add an element of fun to this practical fashion trend.
With athleisure, children can seamlessly transition from learning to play, making it a popular choice for both parents and kids alike.
Mini-Me Fashion
Parents are increasingly drawn to matching outfits for themselves and their children, a trend that has gained momentum thanks to celebrity kids. The likes of North West, Prince George, Princess Charlotte, and Blue Ivy have been spotted wearing coordinated outfits with their famous parents. These adorable twinning moments captured by paparazzi and shared on social media have sparked a widespread fascination with the idea of matching family ensembles.
Matching family outfits are not just reserved for ordinary days; they have become a go-to choice for special occasions and social media-worthy moments. Whether it's a family photoshoot, a holiday gathering, or a milestone celebration, parents are seizing the opportunity to create memorable and Instagram-ready moments with their little ones.