Italian brand Missoni presented its Spring Summer 2024 Collection, titled "Kaleidoscopica," offering a refreshing and uplifting answer to the question: How to enjoy reality? Unveiled during the recently concluded Milan Fashion Week, the collection embodies the concept of elsewhere, an exploration into a different place, time, or state of mind that is made possible through the magic of fashion.
SPRING SUMMER 2024 COLLECTIONS
In the collection, the act of living in the moment is viewed through the lens of a kaleidoscope, with each outcome unique and playful. This innovative approach explores the joys of matter, shape, and color. It contrasts masculine and feminine, blends generous volumes with tight lines, and layers transparencies over iconic Missoni patterns.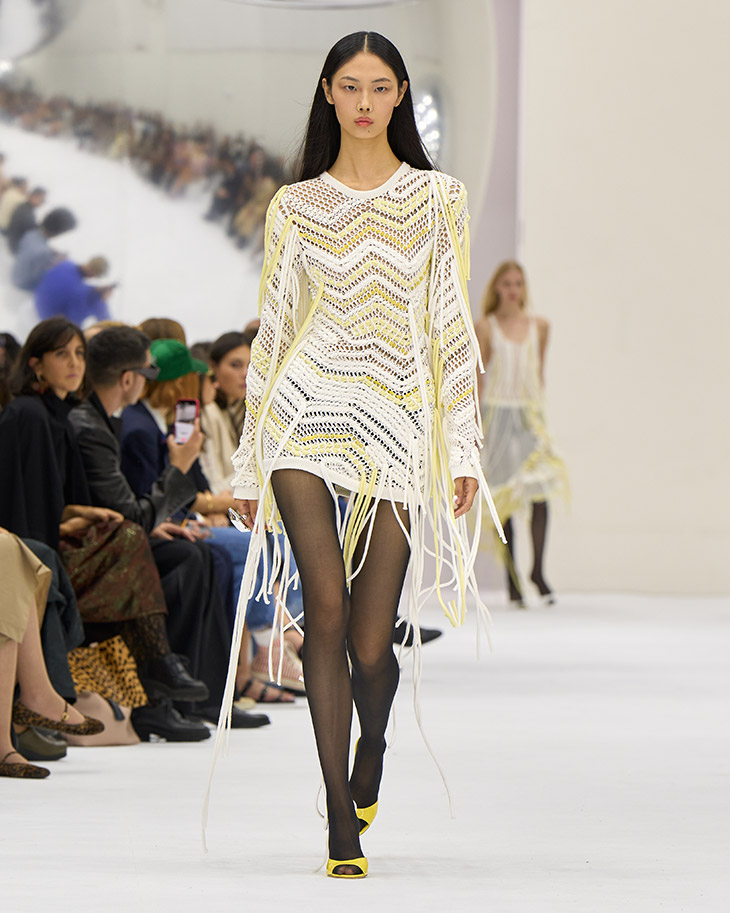 The collection allows "Missoni-isms" to flourish onto unexpected fabrics like sangallo, offering endless combinations reminiscent of a kaleidoscope's infinite views. It features tailored blazers, trousers, Bermuda shorts, blouses, jumpsuits, and form-fitting dresses, all designed with the brand's distinctive, colorful aesthetic. High heels and statement sunglasses complement the assortment, presented in a vibrant palette of fresh, summery sorbet colors mixed with whites and neutrals.
The Missoni Spring Summer 2024 collection is all about creating a form of weightless "put-together" layering, a celebration of enjoying reality in the most fashionable way. This theme is reflected in the giant spheres created by artist Shawn Kolodny, which distort proportions and accentuate colors, adding to the collection's immersive, joyous experience.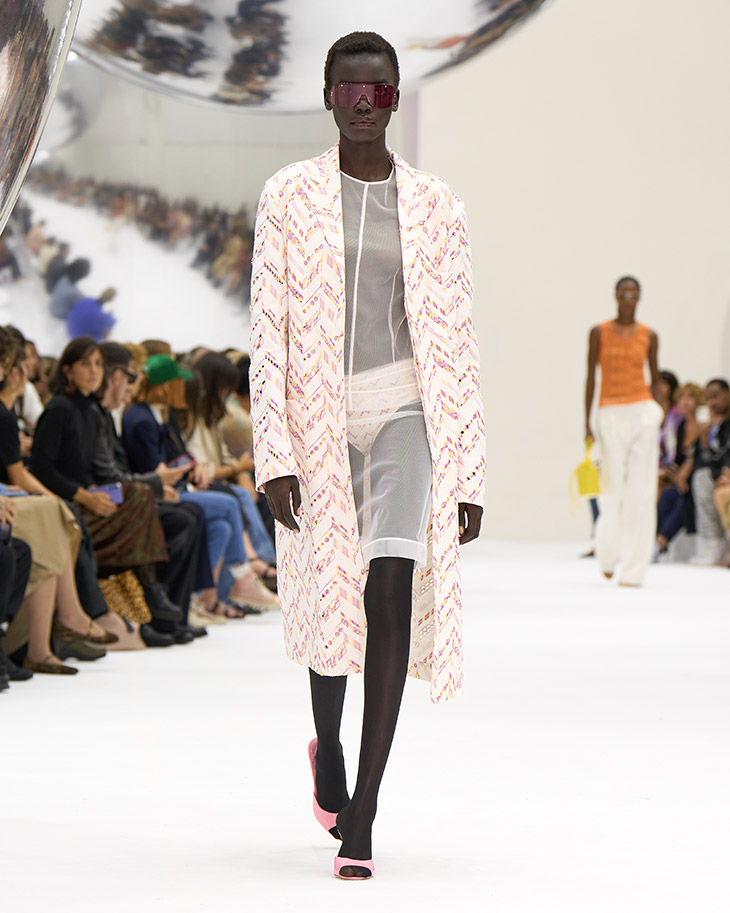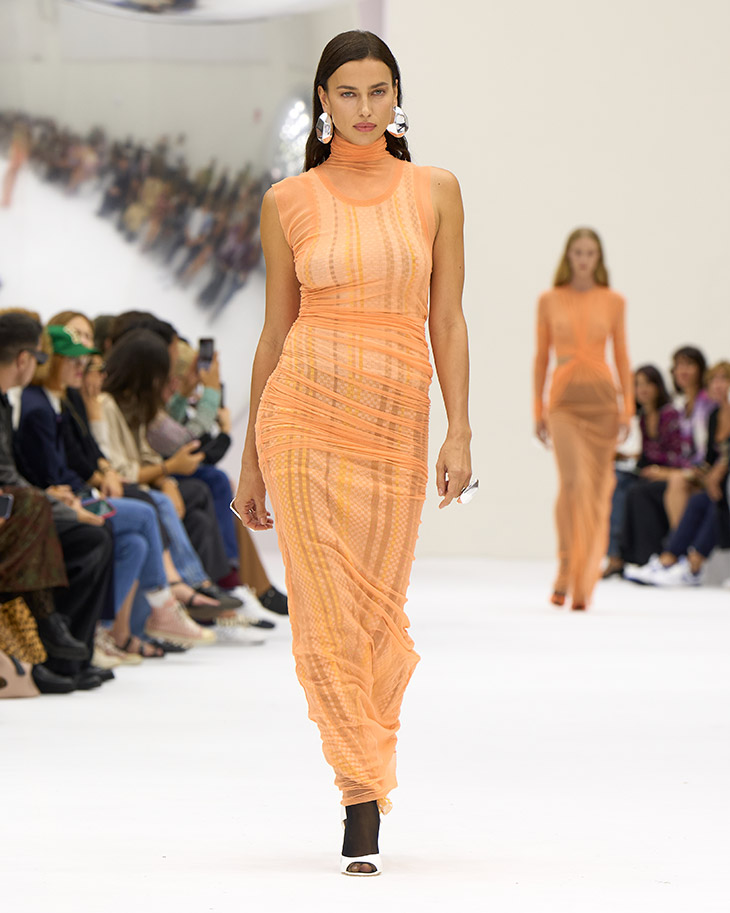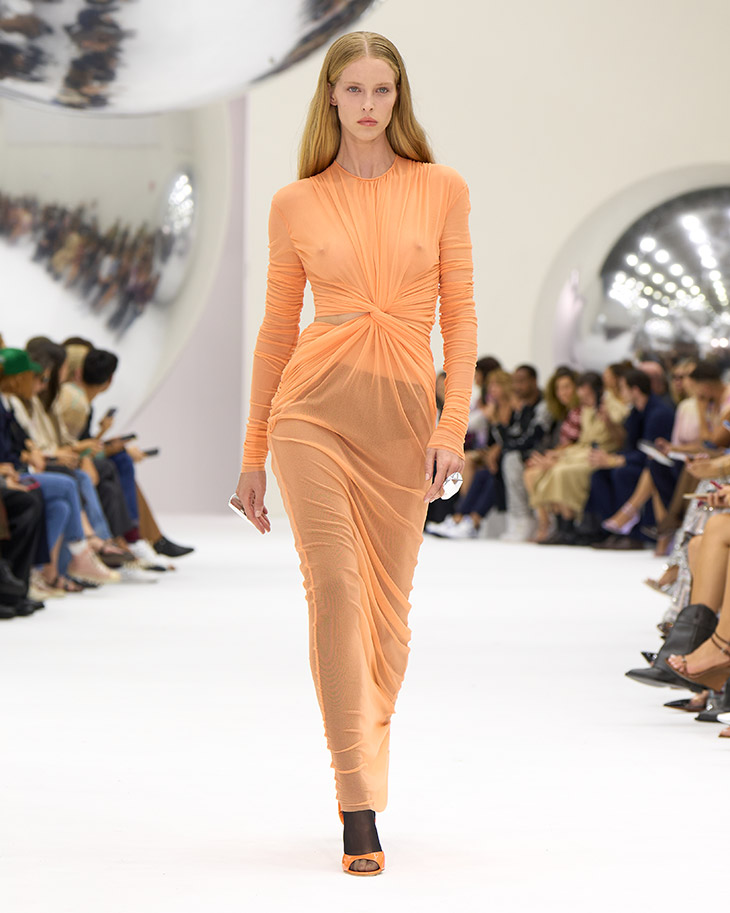 In this collection, Missoni continues its legacy of innovative design and color exploration, encouraging everyone to find joy, beauty, and pleasure in every moment, and to perceive reality through a kaleidoscopic lens of endless possibilities. The "Kaleidoscopica" collection is a colorful, playful, and exciting journey into the world of fashion, where every piece is a celebration of life and the endless ways to enjoy it.