Fashion brand Retrofête, co-founded by Ohad Seroya and Aviad Klin, presented its first-ever runway show on September 11th, during the ongoing New York Fashion Week.  The Retrofête Spring Summer 2024 collection takes us on a whimsical journey through a desert mirage. It paints a vivid tableau where earthy undertones mingle with tropical palm designs, bold statements in snakeskin textures, and hues reminiscent of glistening sands, crafting a sensory euphoria where visions translate to tactile realities.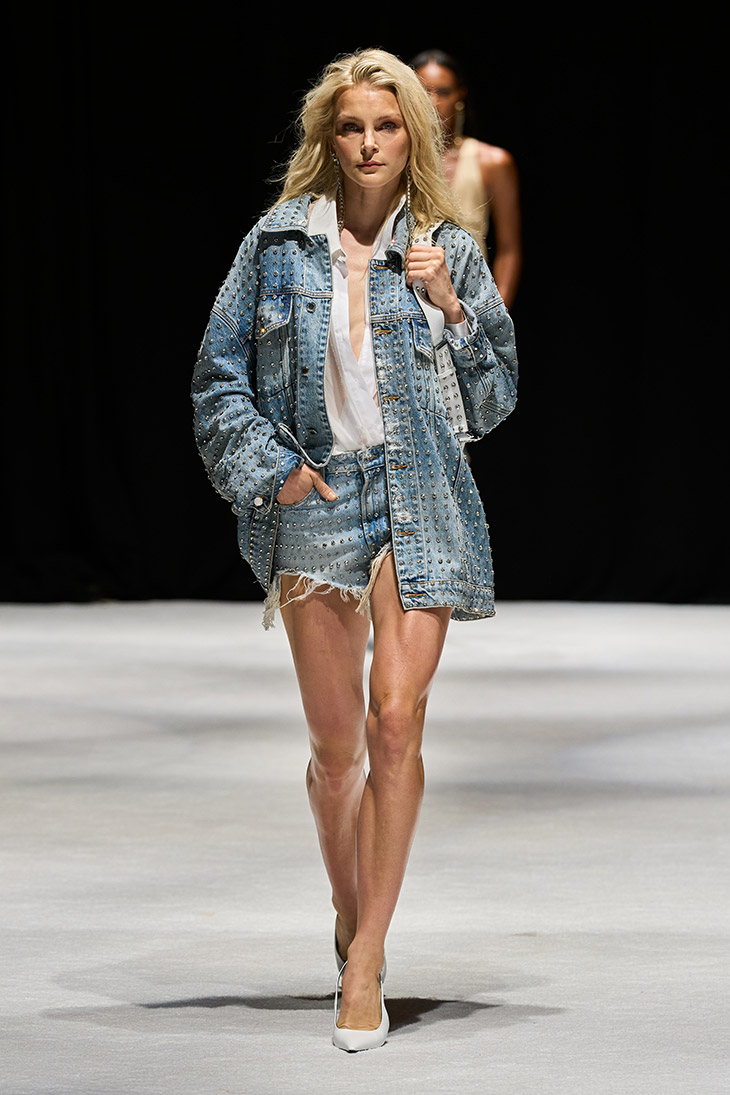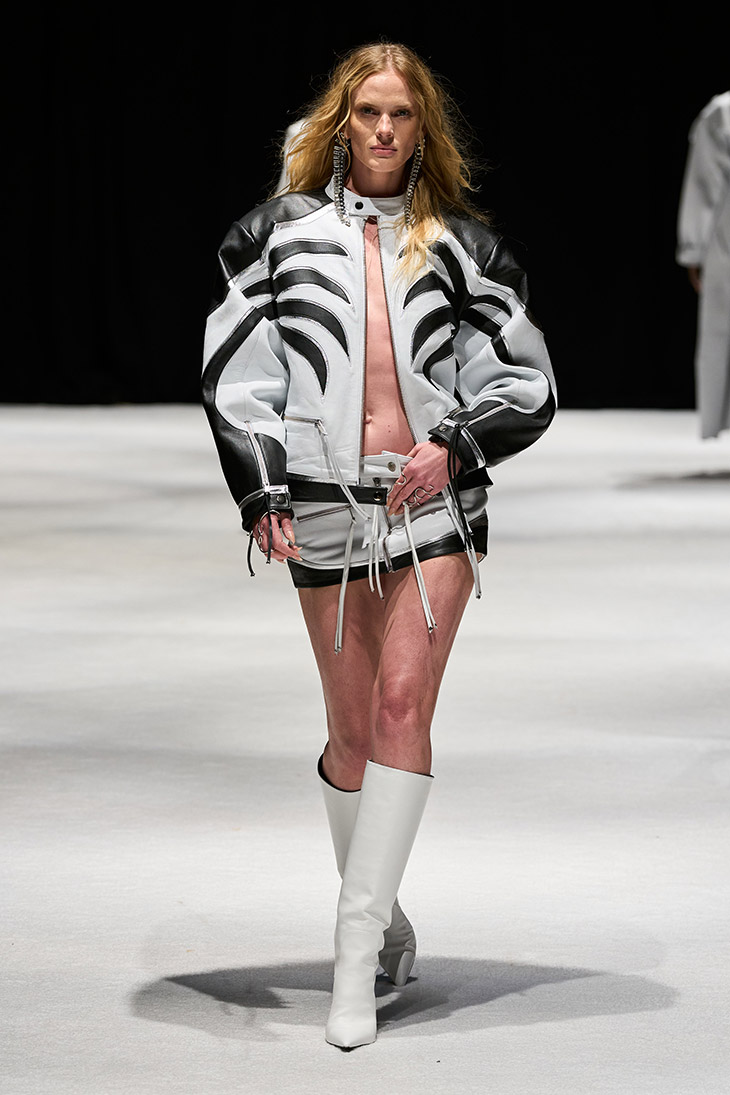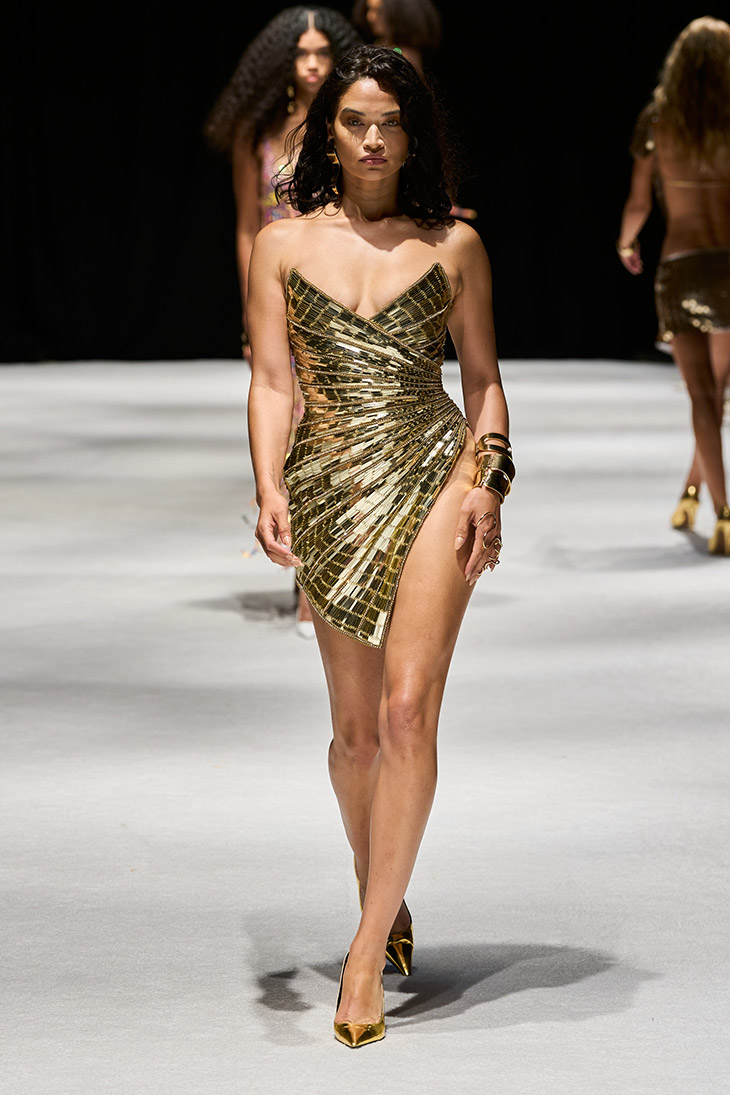 Ohad Seroya, the creative mastermind steering Retrofête, reflects on the journey thus far, "Retrofête has guided me as a designer, each new season pushing me further in my creative career. To celebrate our 5-year anniversary, I unveil my most vulnerable self yet. Spring 2024 encapsulates my childhood memories, worldly travels, and late nights spent at fêtes along the way. Each look tells a story of my life – from the dusty palm desert to listening to world famous DJ, Offer Nissim – I am transported to an emotional memoir of my past. Our signature black tie and festive styling is complemented by a launch into footwear and expansion of accessories – I welcome you to the party."
Retrofête unveils a transformative era characterized by sultry sophistication meshed with a hint of grunge resurgence. Harmonizing with the vibrant ethos that the brand embodies, each ensemble is accentuated by an array of newly launched accessories. Making a bold stride this Spring Summer 2024, Retrofête introduces its inaugural line of footwear, featuring an array of exaggerated pointed pumps, mules, and slingbacks sculpted from fine Italian leather and showcasing an array of shimmering metallic hues. The 8-piece capsule promises to make a statement, with prices between $498 and $1598.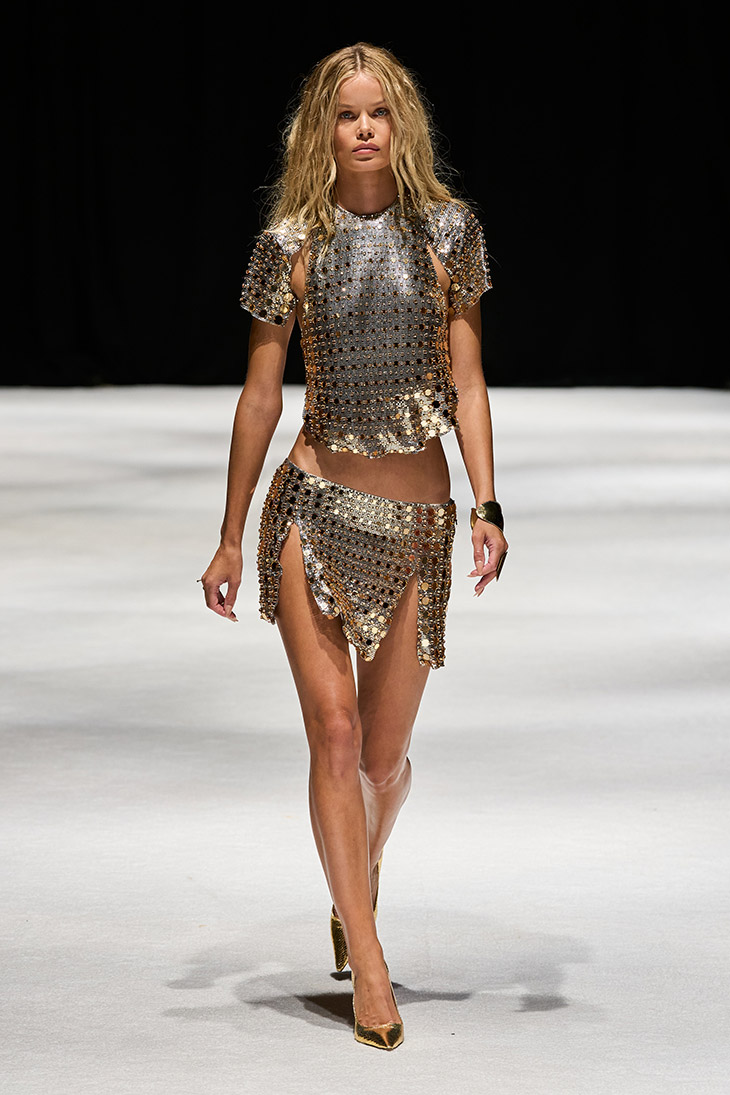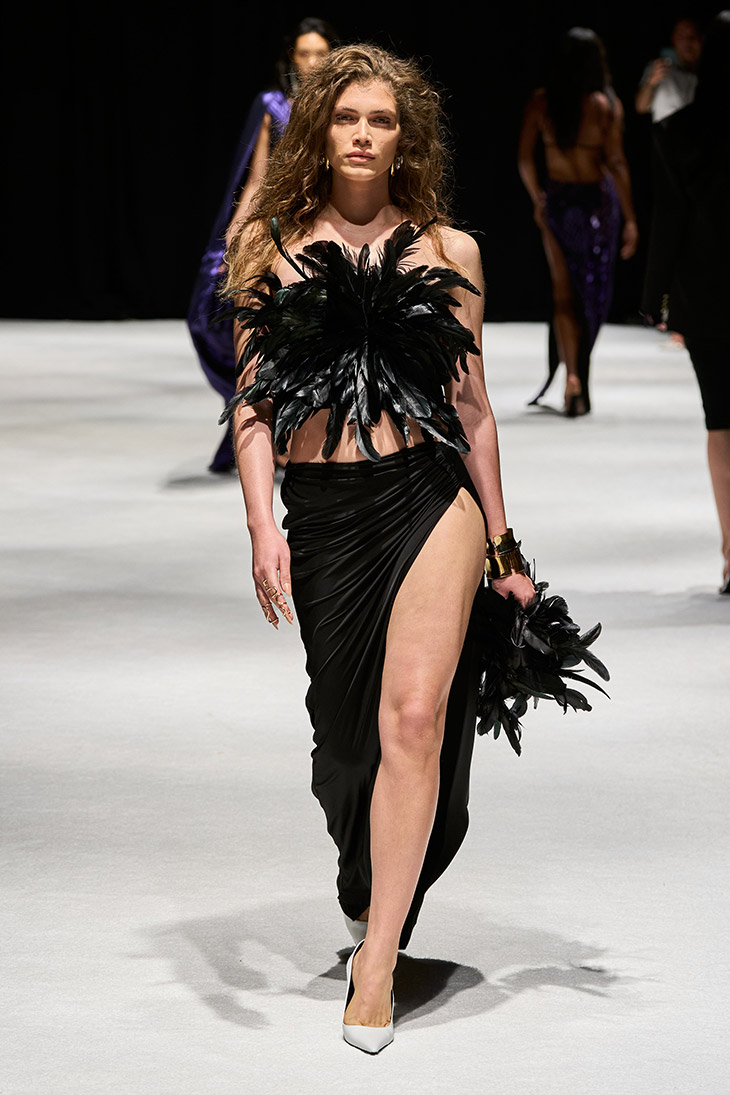 Enriching the Spring Summer 2024 line, Retrofête extends its collaborative spirit, joining forces with CHRISHABANA to create a limited edition series of avant-garde eyewear, a collection priced between $345 and $495. Adding another feather to its cap, the brand is also partnering with the esteemed Israeli jewelry designer, Keren Wolf, to bring forth a dazzling jewelry capsule collection, with pieces priced from $145 to $495.
Among the models who walked the brand's first show were top models such as Elsa Hosk, Jessica Stam, Shanina Shaik, Yasmin Wijnaldum, Jasmine Tookes, and Valentina Sampaio.