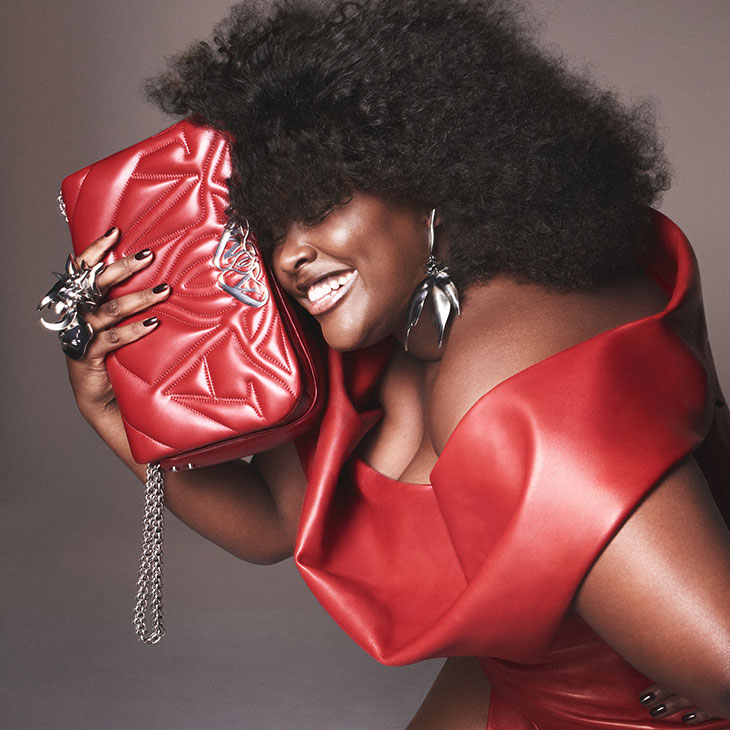 Alexander McQueen, the trailblazing fashion house synonymous with avant-garde designs and a touch of dark romance, is launching another masterpiece that encapsulates the spirit and tradition of the brand: The AW23 Seal Bag.
The eponymous brand, founded by the late British designer Lee Alexander McQueen in 1992, has been a tour de force in the fashion industry, constantly challenging the norms with its thought-provoking designs and intricate craftsmanship. Continually marrying the elements of tradition with modernity, the brand stands as a testimony to innovative fashion that resonates with both heritage and contemporariness.
We earn a commission when you follow the link to make a purchase. Click here to learn more about how we make money.
Central to McQueen's visual lexicon is the exploration and subversion of silhouette, a theme that is poetically echoed in the design of the upcoming Seal Bag. The signature Alexander McQueen seal, which forms the focal point of this creation, is steeped in history and symbolizes the rich narrative the brand embodies. Inspired by a Tudor rose and resonating profoundly with nature, the seal is dissected, spliced in two, creating a sense of harmony in duality, a testament to the brand's penchant for revolutionizing classical motifs.
As we transition into the cooler seasons, the AW23 Seal Small Bag arrives as a timely addition to the McQueen collection. Crafted with impeccable attention to detail, the bag features soft seal quilted leather, giving it an aura of subdued luxury. Its rounded edges and the play on curved lines both in the main body and the hardware emphasize the brand's commitment to elegance and sophistication.
CLICK TO SHOP ALEXANDER MCQUEEN BAGS:
This piece doesn't just stand as a testament to quality craftsmanship, but as a versatile accessory, offering an adjustable chain and leather shoulder strap, and presenting the option to be worn on the shoulder or crossbody, adapting seamlessly to the modern consumer's lifestyle.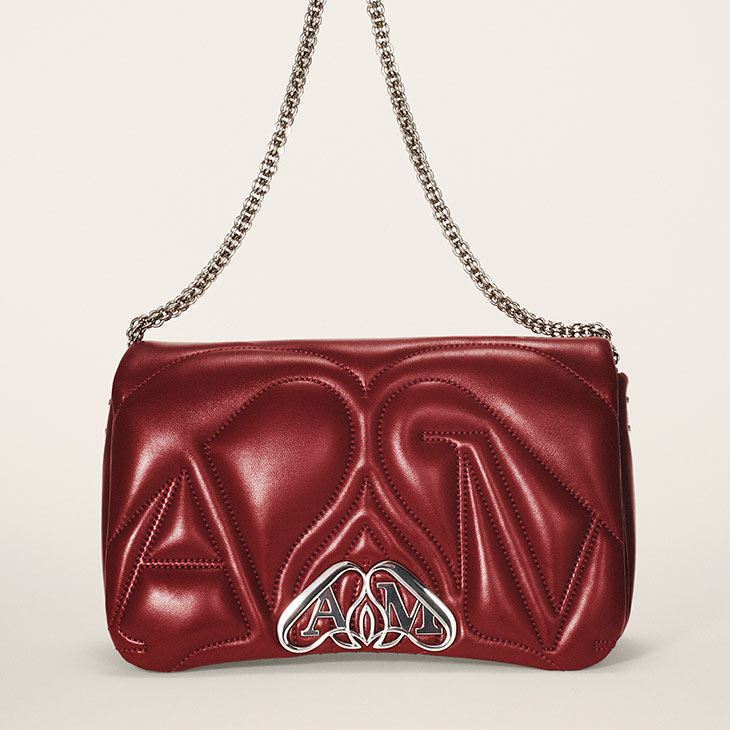 Captured through the lens of renowned photographer David Sims, the campaign for the AW23 Seal Bag is set to intertwine the brand's legendary ethos with the contemporary, creating visuals that resonate with the timeless appeal that is Alexander McQueen.