Fashion brand Sprayground presented its "The Collection of Dreams Spring 2024", that marks the brand's 13th anniversary, on September 8th, during the recently finished New York Fashion Week. With the show, Sprayground continued to define its position in the industry, revealing a line of 50 well-designed outfits that reflect the brand's unique aesthetic and its drive to continually explore the fashion frontier.
SPRING SUMMER 2024 COLLECTIONS
Designed by David BenDavid, the collection is a harmonious tribute to the brand's global influence, embodying the epitome of exquisite haute couture craftsmanship that effortlessly transcends the ordinary, establishing travel fashion as a realm of boundless innovation, personal expression, and audacious creativity. Each item is painstakingly handcrafted, a resounding declaration that challenges norms and ushers in a fresh era of fashion that stimulates thought. The event, which saw a gathering of notable guests such as Maino, Sammis Reyes, and Mayce among others, signified not only a recognition of Sprayground's longstanding legacy but also a stepping stone towards establishing the brand as a leader in progressive design.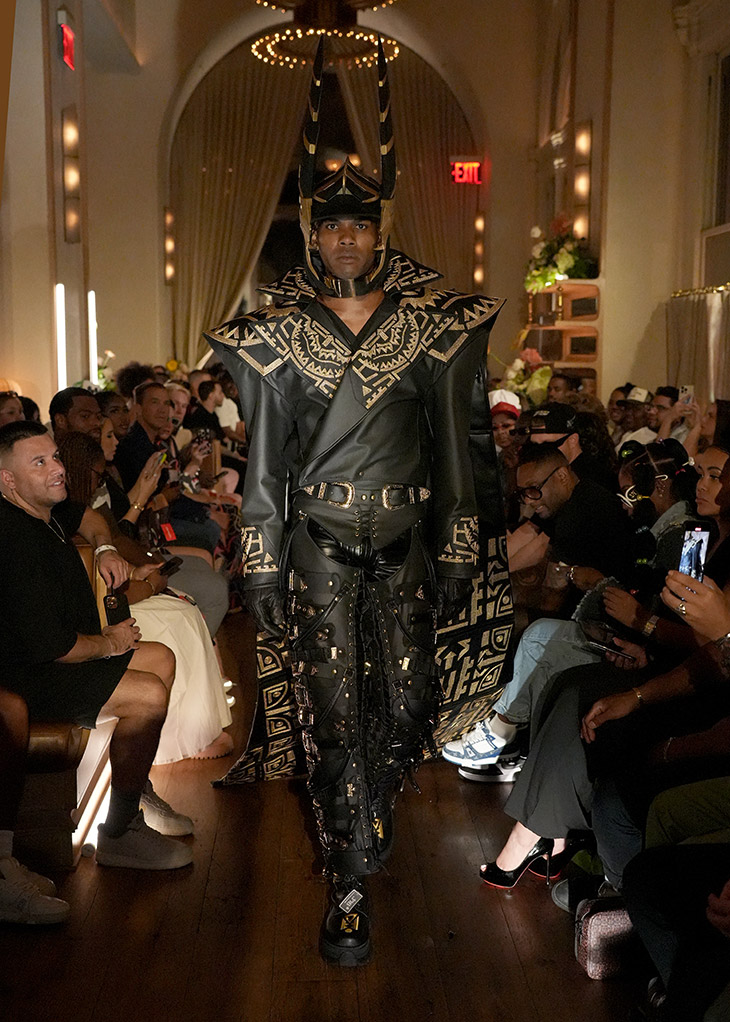 David BenDavid, the mind behind Sprayground, emphasized the brand's mission to redefine travel fashion through consistent innovation and creativity. This New York Fashion Week show served as a testament to Sprayground's journey, which started with the iconic "Hello My Name Is" backpack, marking 13 years of growth and a continuous revolution in personal expression and self-expression. The show celebrated the enduring legacy and the infinite potentials Sprayground promises to its global audience.