For the Spring Summer 2024 collection, VAUTRAIT takes us on a profound journey that delves into the heart of what a garment truly is, beyond its physical form and function. This exploration transcends typical fashion showcases, positioning itself as a contemplative discourse on the garment's existence as an independent, self-standing entity.
From the onset, VAUTRAIT's inquiry into the essence of a garment stands out as a central theme. The brand transcends conventional perspectives, presenting the garment as more than an object of utility or fashion. The philosophical narrative woven throughout the presentation elevates the garment to a symbol of independence and self-standing character, reflecting its nature beyond physical representation. This bold approach allows VAUTRAIT to distinguish itself in the world of fashion, melding philosophical insights with avant-garde design.
The tailoring, exquisitely executed, echoes the reverence for the garment's intrinsic connection to earth and nature. Each piece, crafted from earth specifically chosen and prepared for the purpose, reinforces the garment's standing as a self-sustained entity. This underlines VAUTRAIT's commitment to highlighting the natural and existential elements of fashion, offering a refreshing contrast to the industry's often materialistic focus.
Complementing this philosophical exploration, the ethereal music by Avizohar adds layers of sensory experience to the presentation. His masterful blend of ambient moments, soft concrete noises, and distorted shoegazed sounds, skillfully traverses the thin border between dream and reality. This soundscape not only enhances the visual experience but also solidifies the presentation's thematic coherence, offering a harmonious auditory accompaniment to the exploration of the garment's essence.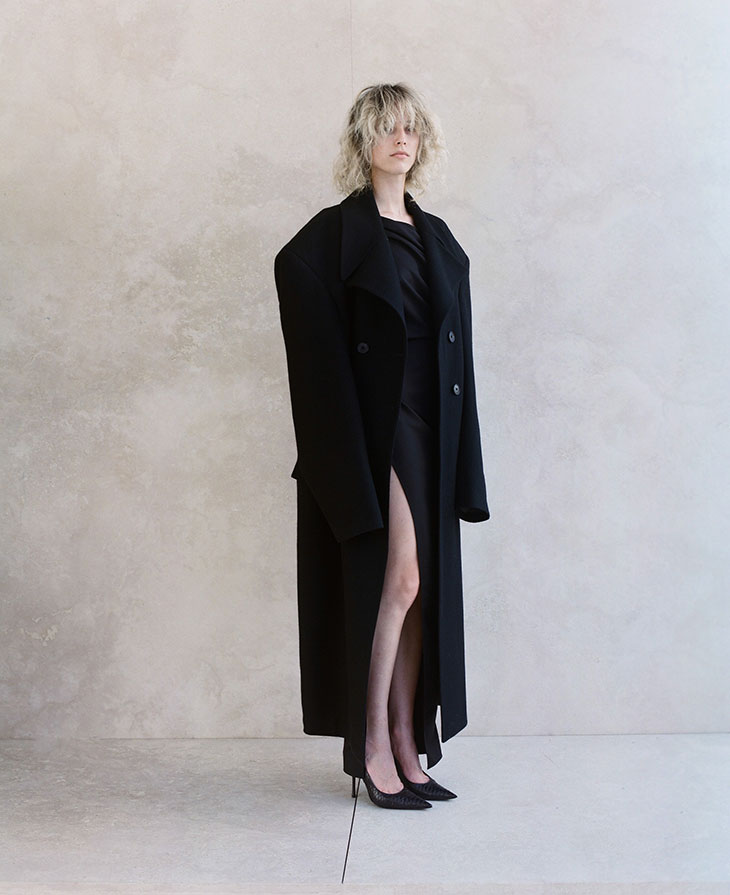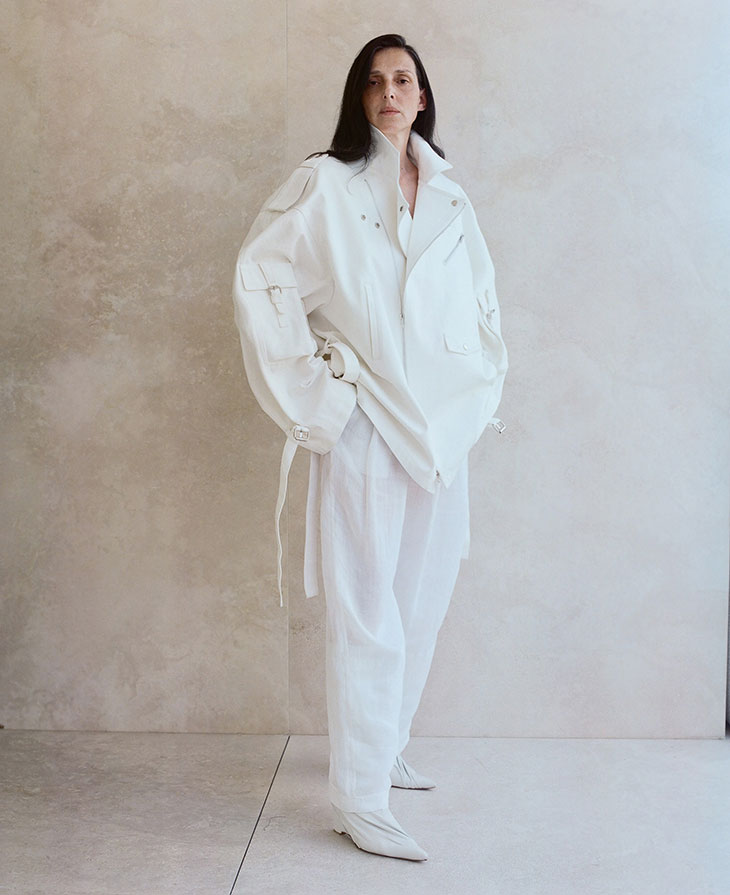 The unique blend of philosophical exploration, masterful design and ethereal music culminates in a comprehensive sensory experience. Attendees are not just observers but active participants in the unraveling exploration of the garment's soul, reflecting VAUTRAIT's commitment to a deeper, more meaningful approach to fashion.