AKRIS Spring Summer 2024 runway show takes place during the ongoing Paris Fashion Week, to celebrate art, craft and fashion in an ode to Lizzi Rix-Ueno. Designed by label's Creative Director Albert Kriemler, the collection pays a heartfelt homage to the legacy of Felice Lizzi Rix-Ueno, a visionary who remarkably shaped the early 20th-century textile and craft design at the Wiener Werkstätte.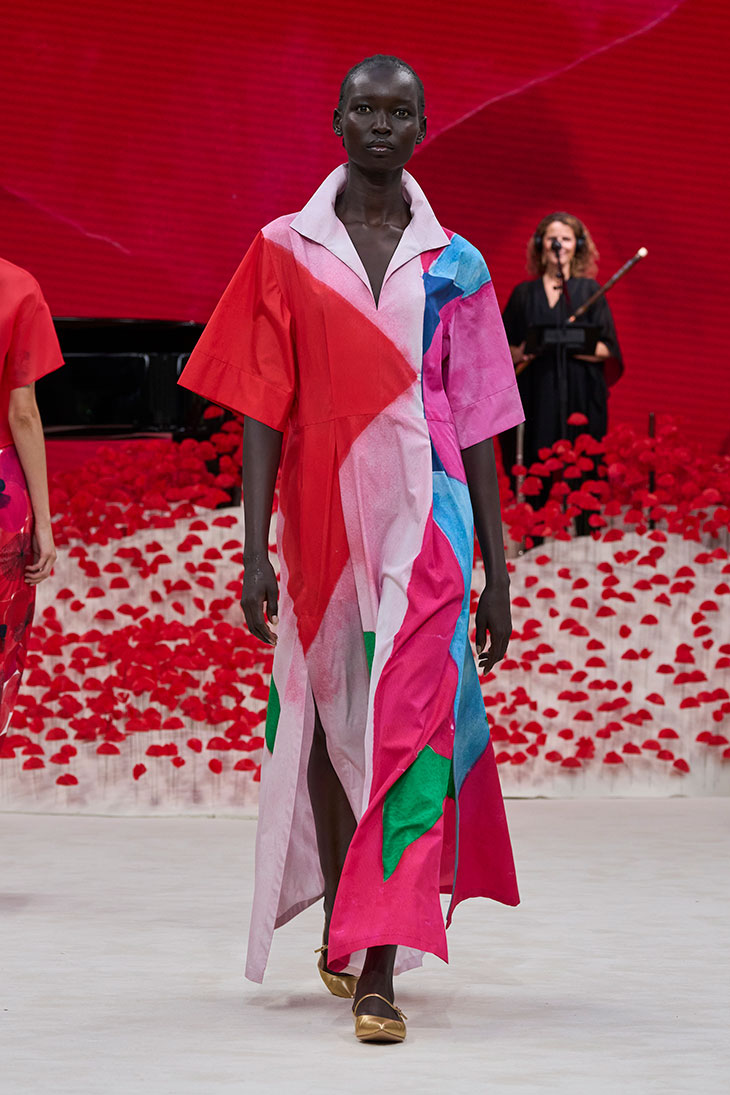 "Was amazed by her passion to create a visual language of her own. Strong color contrasts let her art shine to this very day, most fabulously in her Easter Bonbonnière. Her whimsical ideas made the universal personal.Lizzi was convinced that only inner creativity will lead to one's identity, truly believing in the expressive possibilities of craft. I very much relate to her idea of craft as a momentum. It is what guided us in designing this collection; woven into hand-embroidered poppies, tassels transformed into sleek fringe, and organza in suits and coats," shares Albert Kriemler talking about Lizz and adds: "I want to celebrate the infinite imagination of "Fantasie". This collection is a dedication to Lizzi – and all women who amaze. Come to Lizzi Land!"
The collection blossoms inspired by the delicate petals resembling little round fans and free-floating oval fruits, bathed in the enchanting shades of blue, yellow, and poppy red. The distinct compositions evoke an illusion of movement, akin to visual music, seamlessly flowing in a harmonious rhythm, captivating the viewer.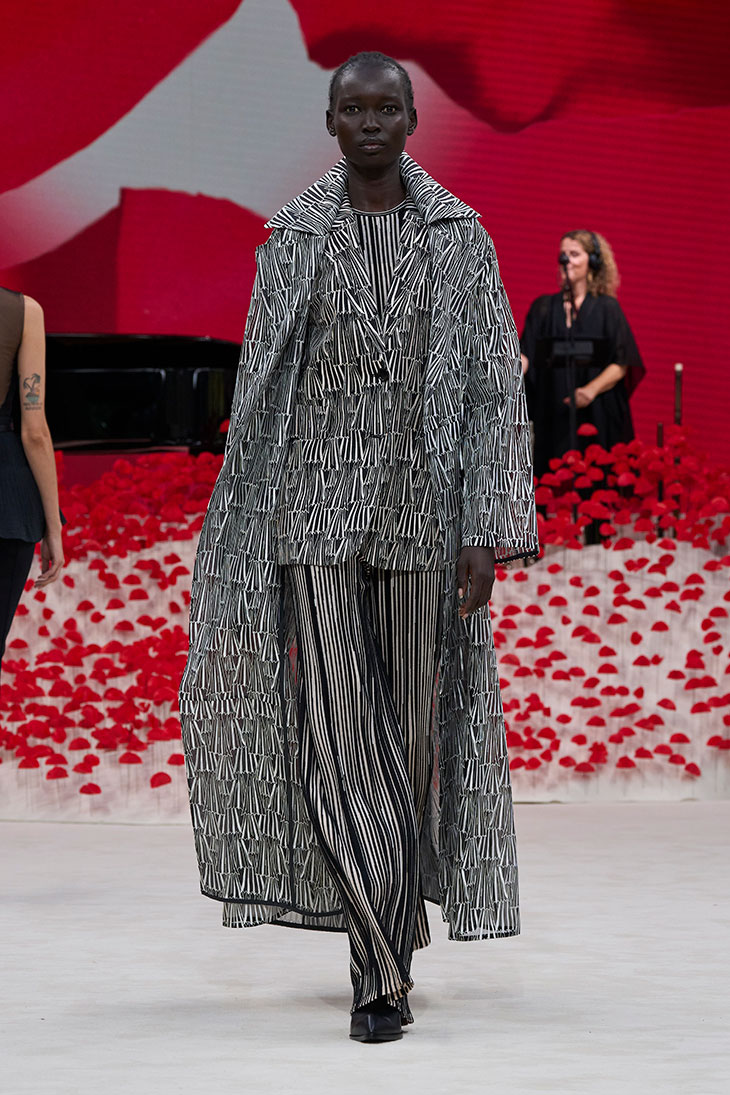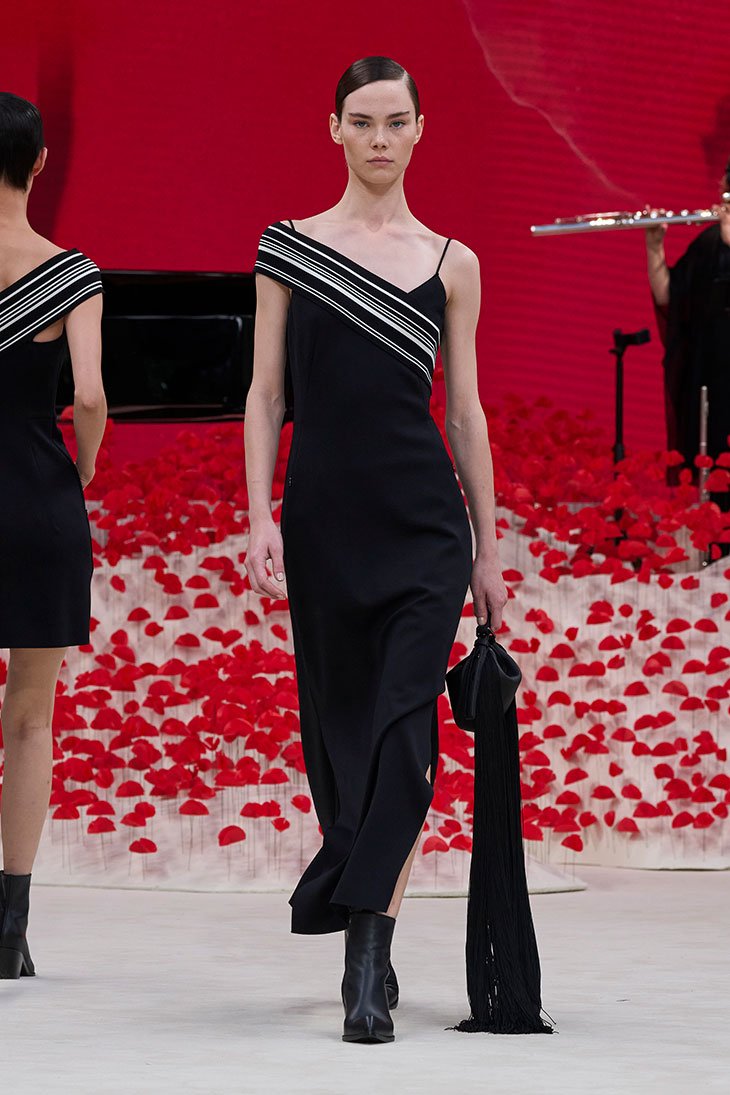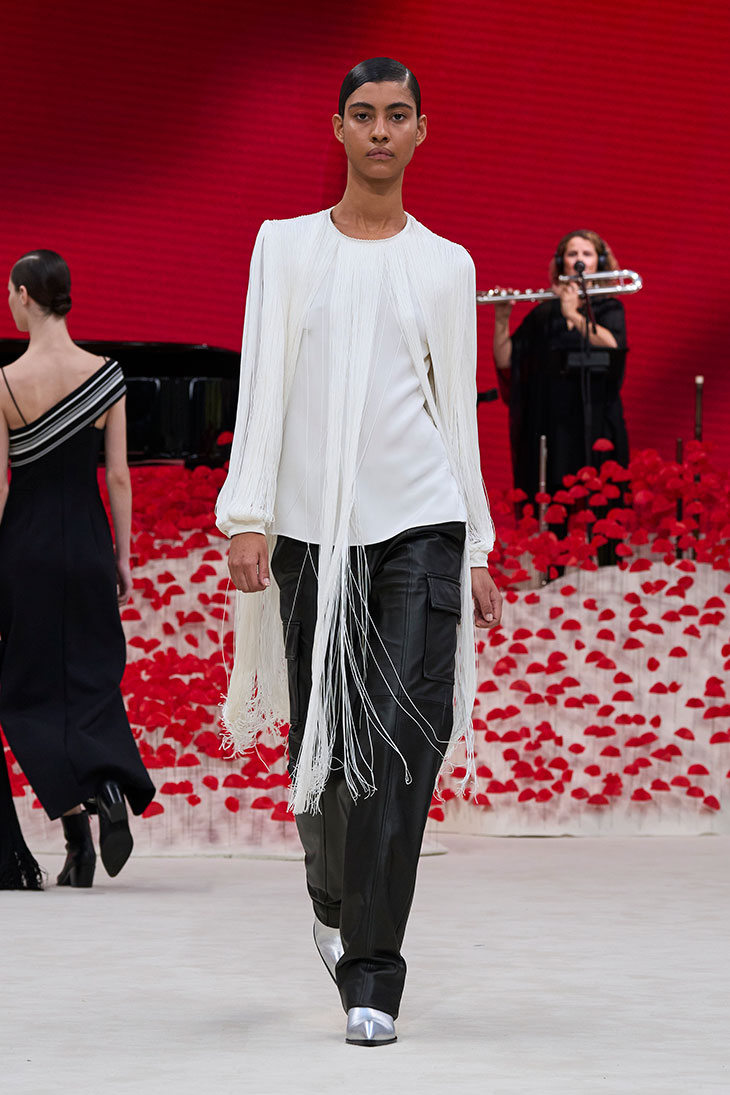 The inspiration drawn from Lizzi's profound concept of "Fantasie" manifests in the collection's outstanding originality and unmatched creativity. It reflects her unwavering belief in the expressive possibilities of craft, leading to the discovery of one's true identity. The AKRIS Spring Summer 2024 collection stands as a testament to her timeless philosophy, resounding impact on design poetry, and her enduring inspiration to countless artists, including Albert Kriemler.
RELATED: Find More of Spring Summer 2024 Collections
In a poignant dedication to Lizzi – and all women who amaze – the collection unfolds with 56 diverse looks, each piece resonating on its own. AKRIS SS24 looks effortlessly merge traditional craftsmanship with contemporary aesthetics, further amplifying the bold and beautiful spirit of the modern woman. A trait AKRIS is well known for.
Discover all the looks from AKRIS Spring Summer 2024 runway collection in our gallery: