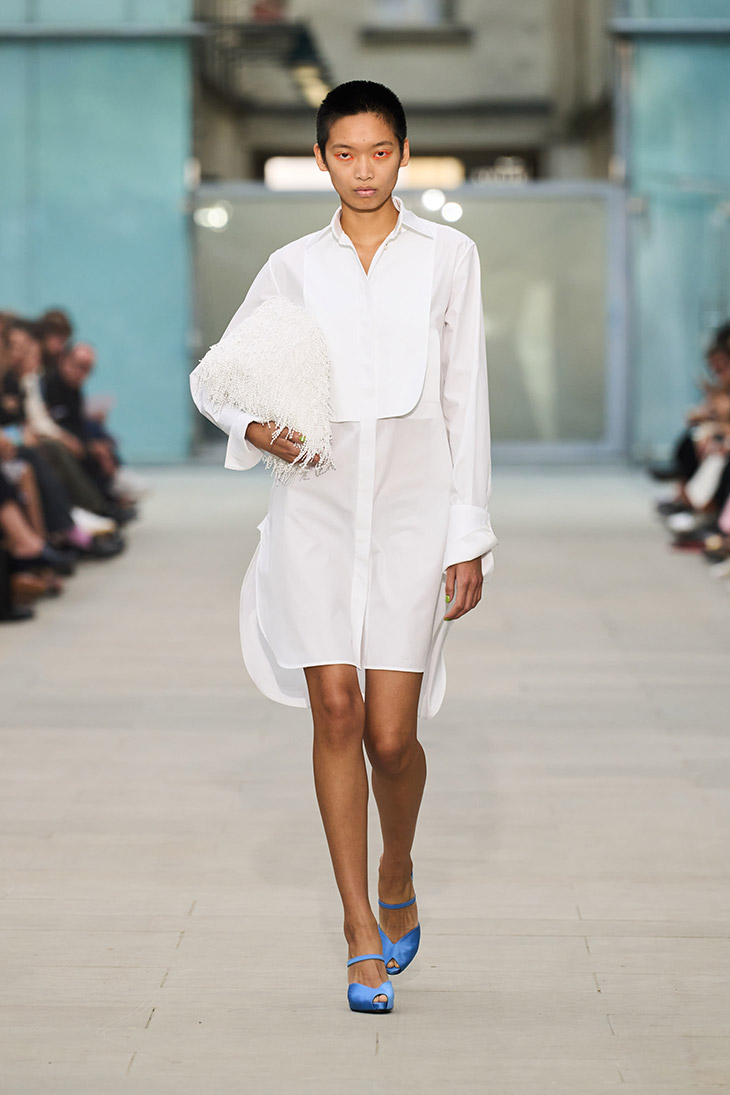 Fashion house AZ Factory unveiled its Spring Summer 2024 Collection, on Monday, October 2nd, during  the ongoing Paris Fashion Week. The collection, titled "BY THEM", encapsulates a day in the life of a modern woman, reflecting a bold morning with a tailored shirt dress and crisp poplin. It's a collection that doesn't narrate a woman's mistake but celebrates her agency and choice, hinting at various moments and moods throughout her day.
SPRING SUMMER 2024 COLLECTIONS
However, one cannot discuss AZ Factory without acknowledging the indelible impact of Alber Ebaz. This collection isn't just a homage to him but continues the dialogue he started, with a narrative that feels even more heartfelt and intimate. The collection, a collaborative brainchild of creative directors Norman René Devera and Peter Movrin, continues Alber's legacy, as they were personally mentored by him.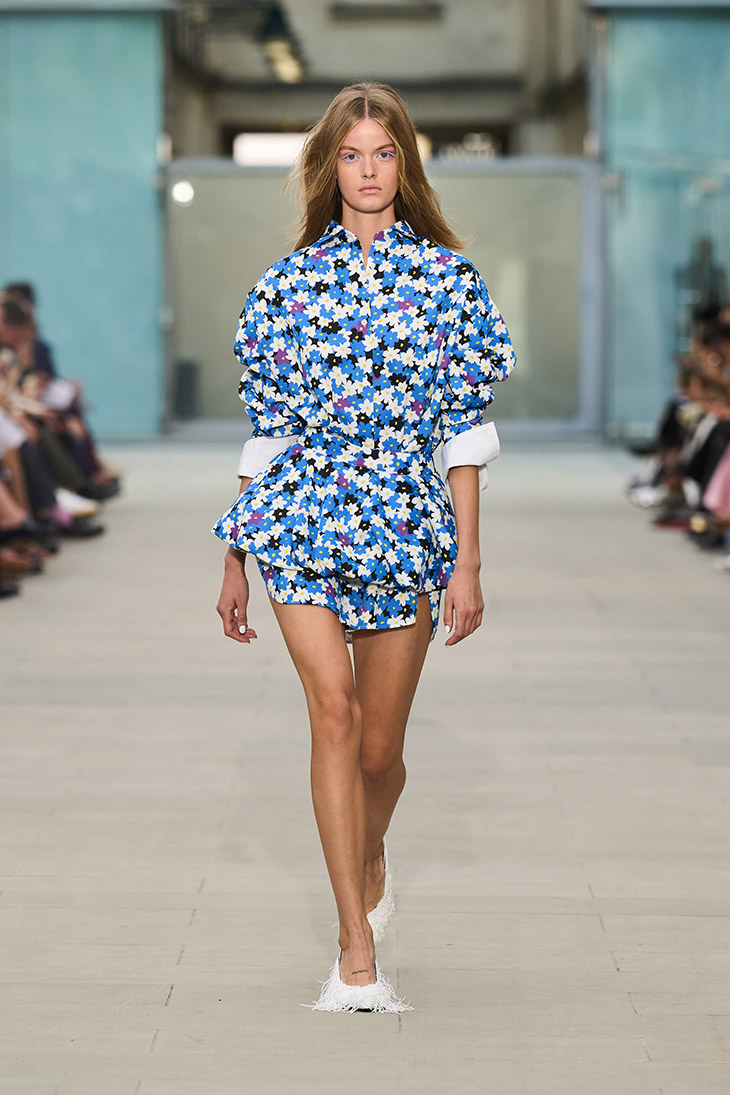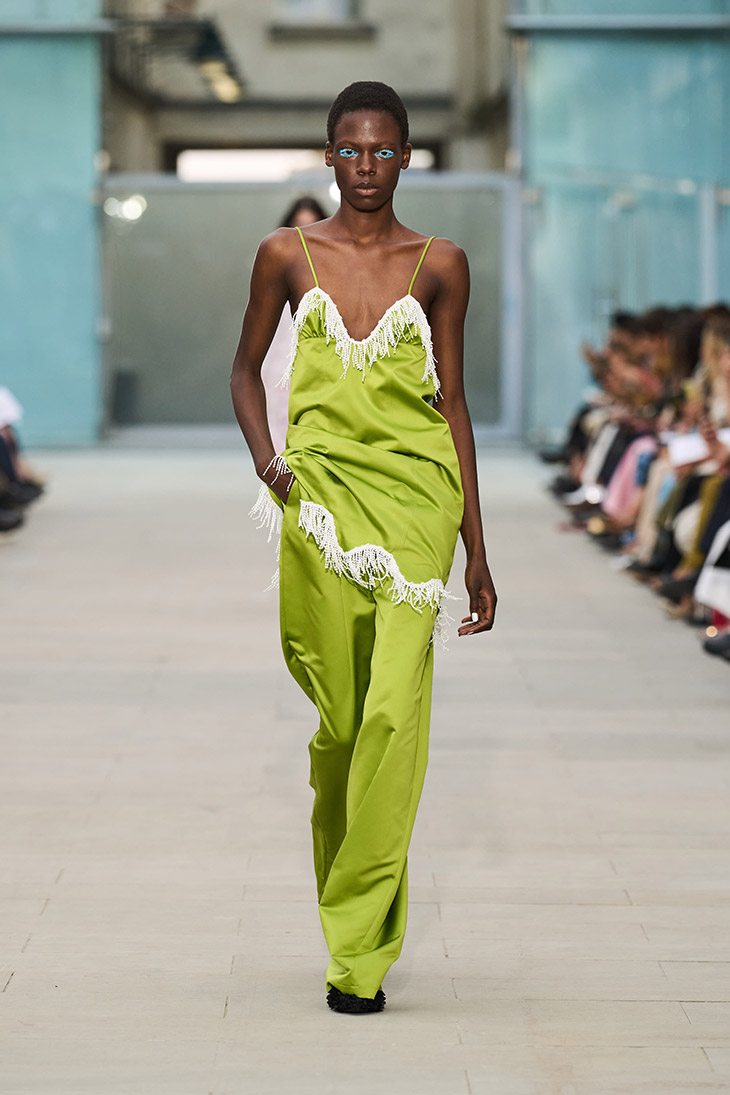 The collection boasts of myriad layers and elements, with each detail meticulously crafted. Techniques from high couture are evident in floral jacquard patterns that are woven, not printed. Hand-stitching showcases the brand's commitment to precision, while the lacy finishes serve to accentuate movement. Lasered patterns on superfine fabrics hint at the brand's innovative spirit. The idea of a lace nightgown is not an endpoint but a springboard for further reinterpretation.
The AZ Factory Spring Summer 2024 collection becomes increasingly sophisticated, with the use of organza, and designs that play with transparency and angled cuts. Drapes revealing the interior knits and the evolution of miniature flowers into larger forms demonstrate the brand's creativity. This crescendo of design culminates in pieces that are richly adorned with textural beads, harking back to a recurring motif.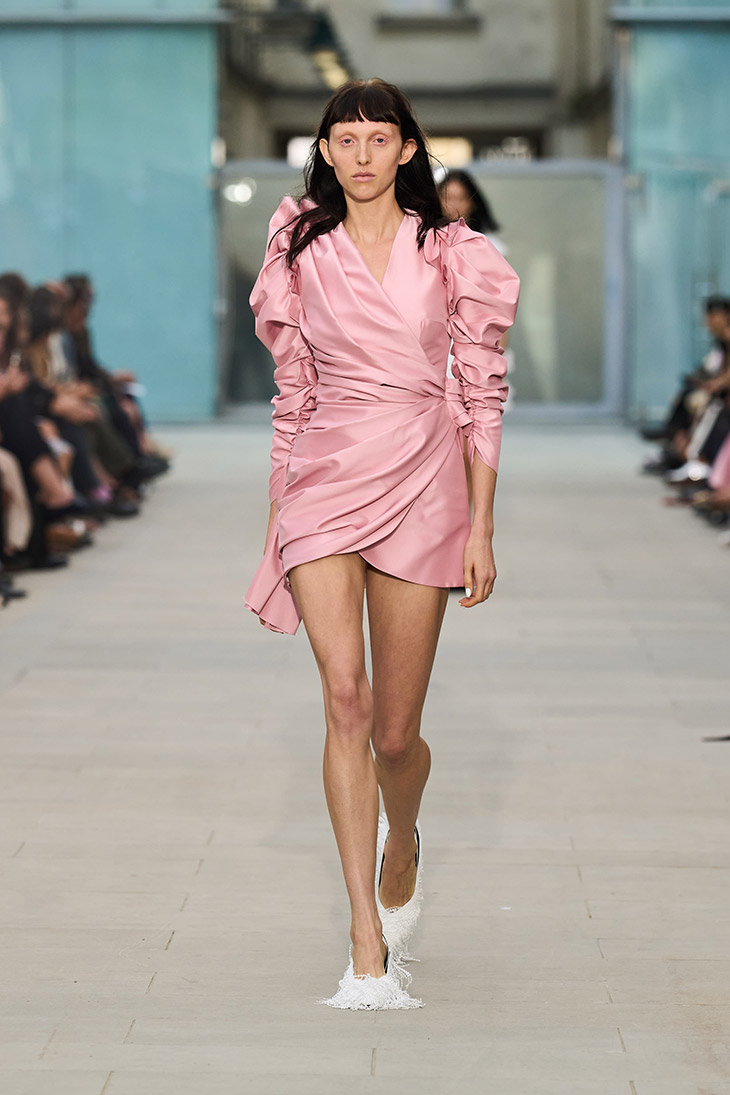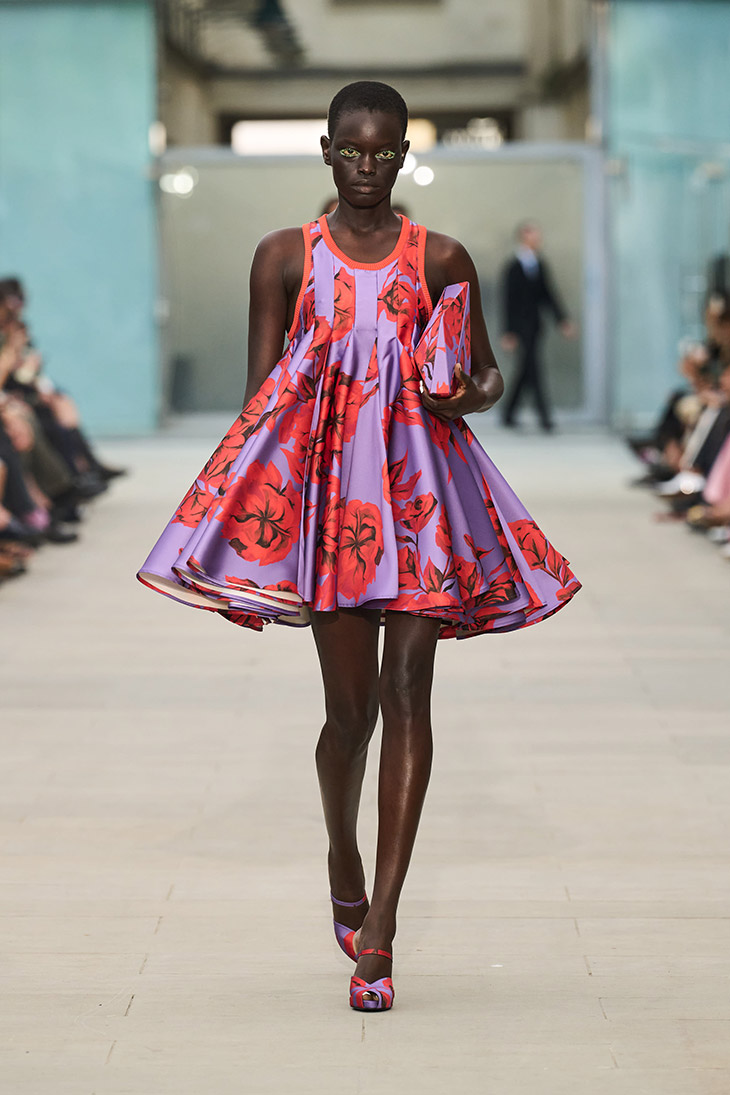 Yet, despite its intricate details, the collection embodies vitality and light-heartedness. It channels Alber Elbaz's love for roses, vivid hues, and his ability to reimagine conventional design aesthetics. A raw hem or the lustrous texture of satin duchesse hints at personal tales, while generous cuts suggest a reflection on past design ideologies. The collection thrives on genuine joy, logical cohesiveness, and sincerity.
The excitement is palpable, reinforcing the crucial role of mentorship. It's a testament to the magic that can be woven when harmonious voices unite, resulting in a symphonic fashion narrative.