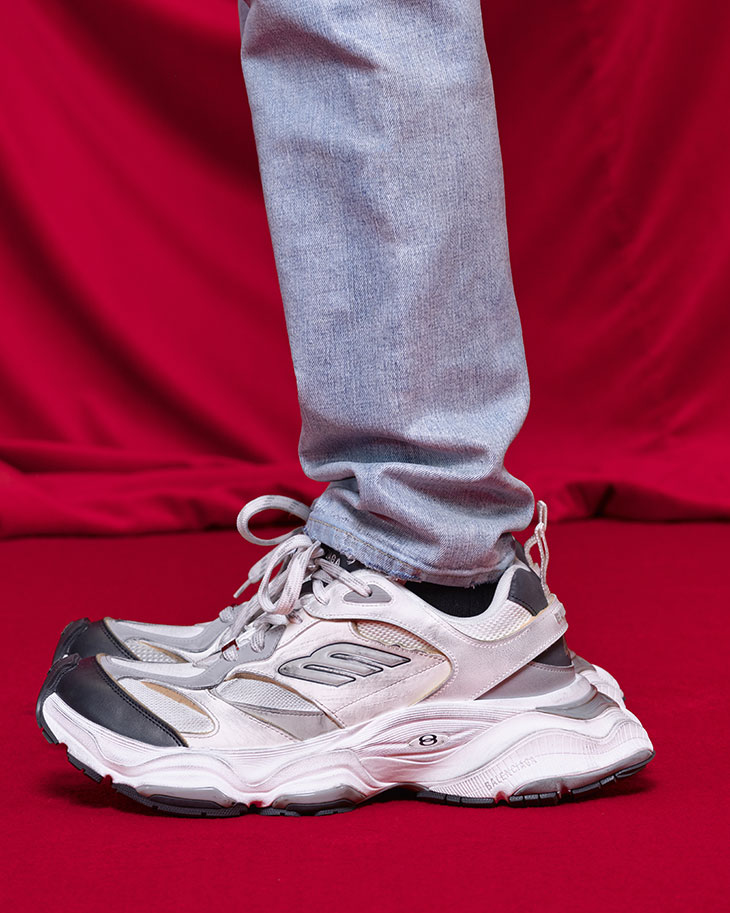 In an extravagant ode to at-home comfort coupled with an avant-garde vision, Balenciaga's new 'Cargo' sneaker emerges as a showstopper.
The renowned fashion house, once again, proves its unparalleled prowess in transforming footwear into art, as the latest addition to their sneaker collection proudly struts an exaggerated proportion, offering both visual appeal and comfort.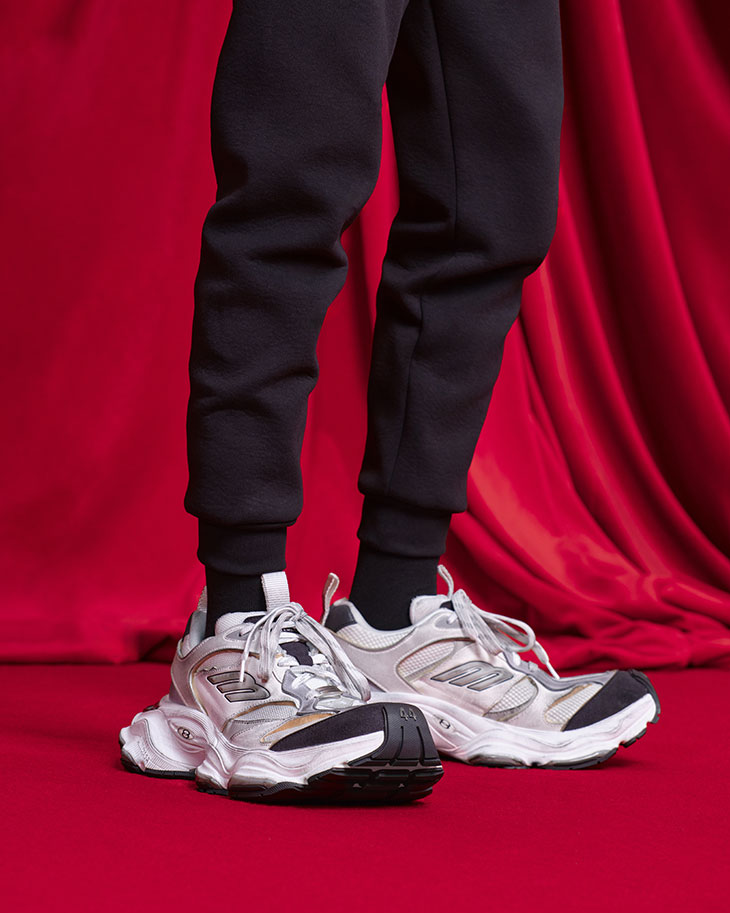 The 'Cargo' sneaker, unveiled during the brand's Summer 2024 presentation, is no exception to Balenciaga's penchant for unique, bold designs. The very name, "Cargo", speaks volumes about the shoe's intent. With a base that echoes the magnitude of their previous 3XL sneaker – yet pushes the envelope even further – this shoe is undeniably a mammoth in the sneaker game. One could argue that it's the brand's most ambitious footwear experiment yet, with proportions so magnified they could almost be seen from space.
True to Balenciaga's form, the shoe doesn't sacrifice function for the sake of form. And when most brands capsize at the challenge of ensuring a snug fit for such exaggerated designs, Balenciaga rises, offering the shoe in a complete range of both men's and women's sizes. A notable mention goes to the women's pairs, which, despite only being available in sizes 37 and 40, can comfortably accommodate anyone between sizes 40 to 42 – a design marvel in its own right.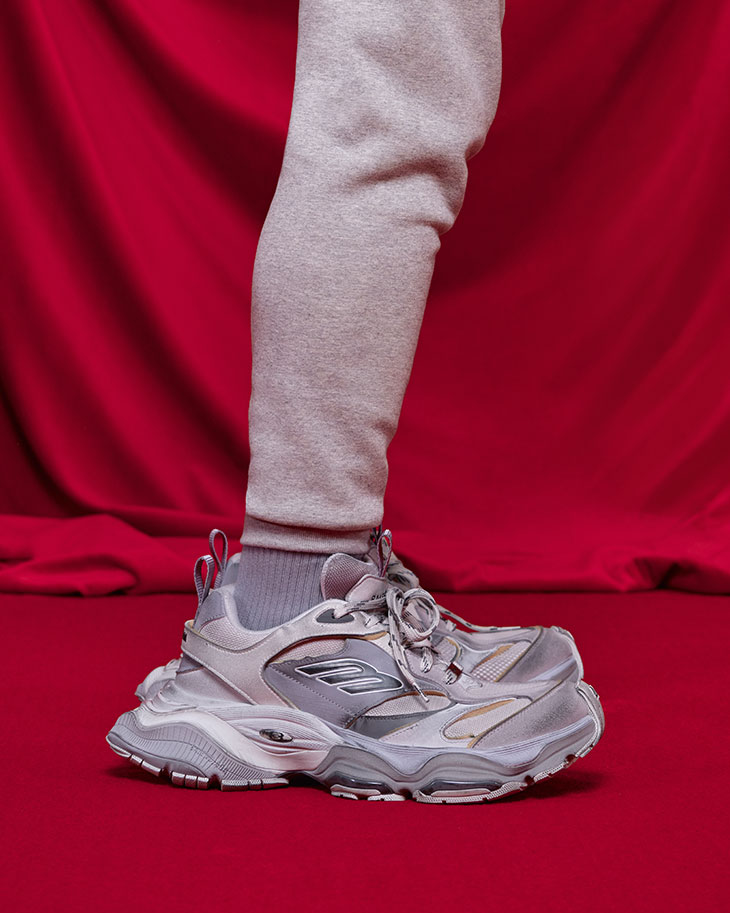 In terms of materials, the Cargo sneaker remains true to the brand's commitment to quality. With an upper crafted from microfiber and mesh, the shoe ensures breathability and durability. Reflective and tastefully pre-worn details give it an edge without descending into the overly worn-out aesthetic that some brands have overexploited. For Balenciaga aficionados, the Cargo's design elements will strike a familiar chord – it seemingly borrows and combines features from the iconic Track series and the Triple S.
While the shoe is yet to see its days on the streets, one can't help but ponder its future. Given Balenciaga's penchant for reimagining its creations, we could soon witness the "Cargo" evolve in unexpected ways. Could a mule-version be in its future? Only time will tell.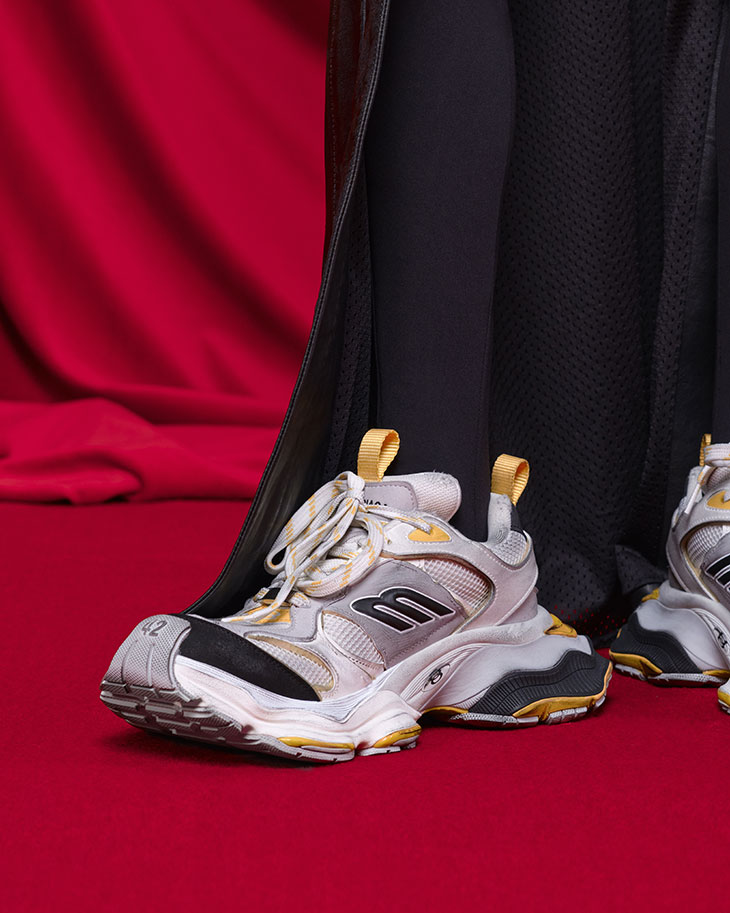 In the meanwhile, for those eager to get their hands on this limited masterpiece, a mere 1,000 pairs of the microfiber and mesh version await. Unveiled at the Summer 2024 presentation, they're now exclusively available on Balenciaga's official website. A word to the wise: given the buzz surrounding the Cargo, they're unlikely to stay in stock for long.