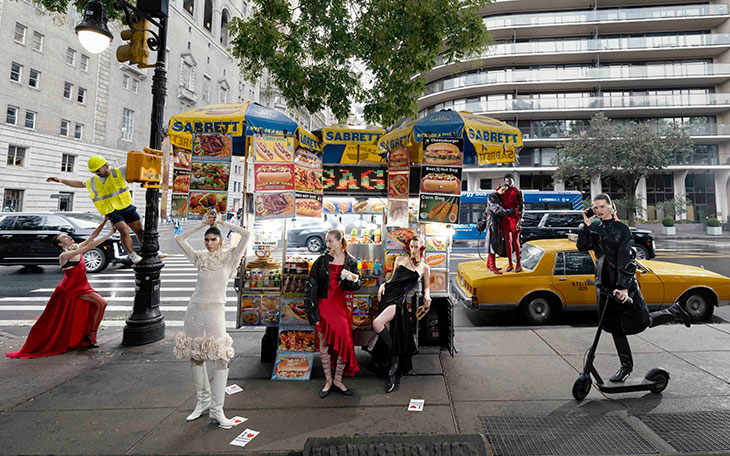 BIMBA Y LOLA and Palomo Spain, have joined forces for the highly anticipated FW23 capsule collection named BIMBA Y PALOMO. This collaboration marks a pinnacle in creative and technical exploration, embracing the shared essence of local identity intrinsic to both brands.
BIMBA Y LOLA's avant-garde, groundbreaking ethos harmoniously entwines with the artisanal, gender-fluid designs Alejandro Gómez Palomo has been celebrated for since the inception of Palomo Spain in 2015. Born from his quaint studio in Posadas, an Andalusian town, Palomo Spain has been instrumental in redefining high fashion, stripping it of labels and biases, instead infusing it with rich folklore and a profound appreciation for artisanal craftsmanship. This approach has not only captivated audiences globally but also resonated deeply with newer generations. Despite their seemingly distinct worlds, both brands share a cosmopolitan yet personal identity. This fusion found its stage in New York City, dazzling audiences at Palomo Spain's NYFW runway show in September 2023.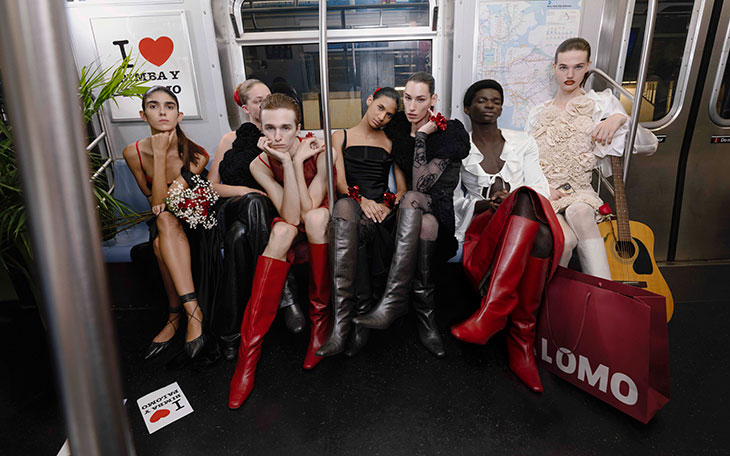 The resulting BIMBA Y PALOMO collection paints a vivid picture in a palette of black, white, and red. Central to the designs is the motif of the rose, whether manifested as a delicate print on handmade knitwear or as a prominent pattern on mini-dresses, sweaters, and halter-neck tops. Further, the rose motif beautifully transitions into the jewelry range, finding its form in necklaces, bracelets, XXL earrings, and even a bouquet of rings.
Leather, emblematic of the heritage of artisanal craftsmanship, is boldly reimagined in this collection. Maxi coats, skirts, and biker jackets are masterpieces that seamlessly meld biker chic with the distinctive faralaes costume, hinting at the universe of corsairs with its corsetry, ruffles, and frills. A highlight from this Spanish-themed vision is an asymmetrical slip dress in triacetate satin, reminiscent of a flamenco dress's trailing elegance.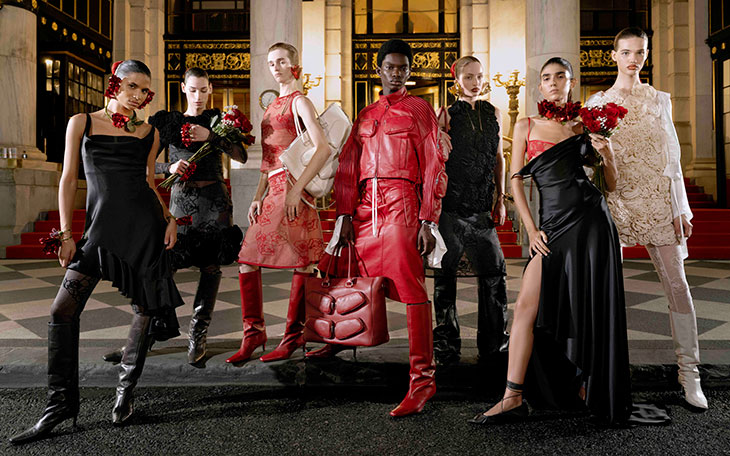 Capturing the essence of this collection, artist Grant James-Thomas photographed the BIMBA Y PALOMO campaign during its NYFW presentation. His compelling visual style, replete with stark contrasts and interplay of light and shadow, provides an evocative backdrop. This vivid imagery also showcased the collection's must-have accessories, like the sleek high boots, a leather bag shaped like a rose, and a reimagined XXL version of the iconic Pocket bag in the trio colors of the collection – truly a passionate ensemble.
The collection is available at BIMBA Y LOLA APP starting October 25th, and in select stores and on bimbaylola.com from October 26th.