Fashion brand Courrèges unveiled its Spring Summer 2024 Collection with a fashion show, on September 27th, during the ongoing Paris Fashion Week. The collection, dubbed 'The Miseducation of Courrèges', takes a dramatic, refreshing approach to fashion. The scene is set with a striking Courrèges logo overseeing a cylindrical silo. This partially opened silo incites intrigue, beckoning onlookers to come closer. The ambiance is intensified by a desert-inspired atmosphere, stirring feelings of anticipation and adventure.
SPRING SUMMER 2024 COLLECTIONS
The collection diverges from traditional Courrèges norms. Instead of sticking to conventional designs, the collection sees shapes bending and evolving, adapting fluidly to the body, allowing wearers to interpret them as they see fit. The designs borrow and reimagine educational and campus influences, crafting innovative silhouettes. Key pieces include morphing polo dresses, biker jackets designed with asymmetric elements, and versatile cotton canvas garments that can transform on a whim.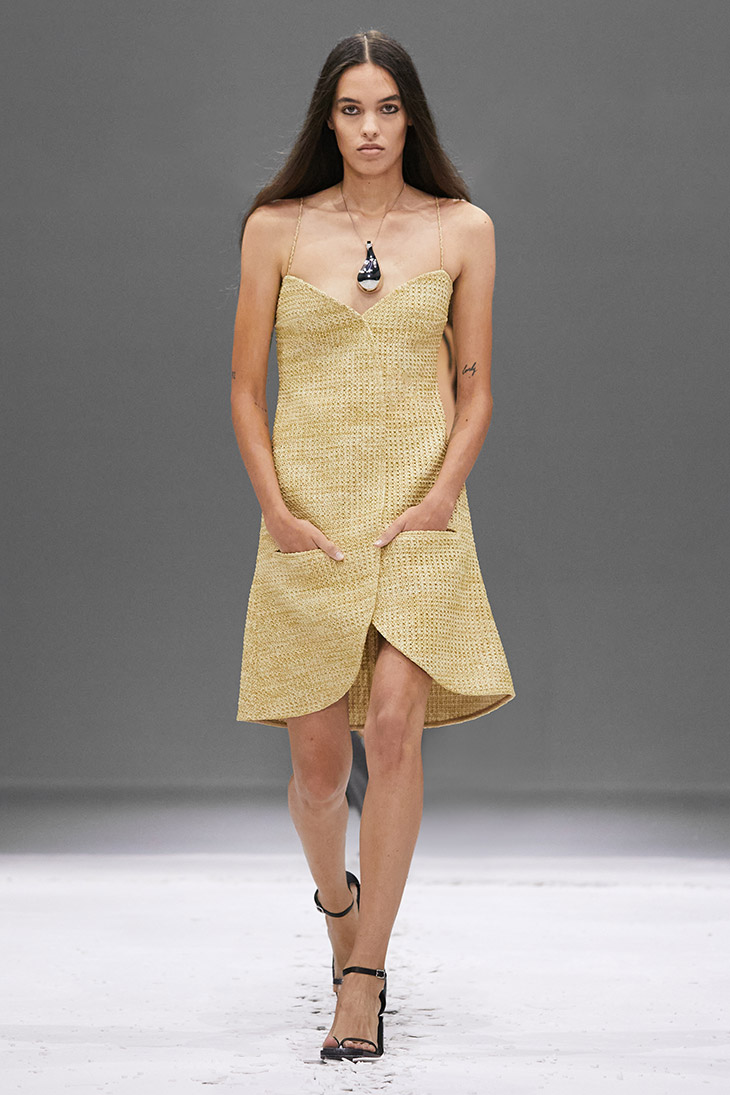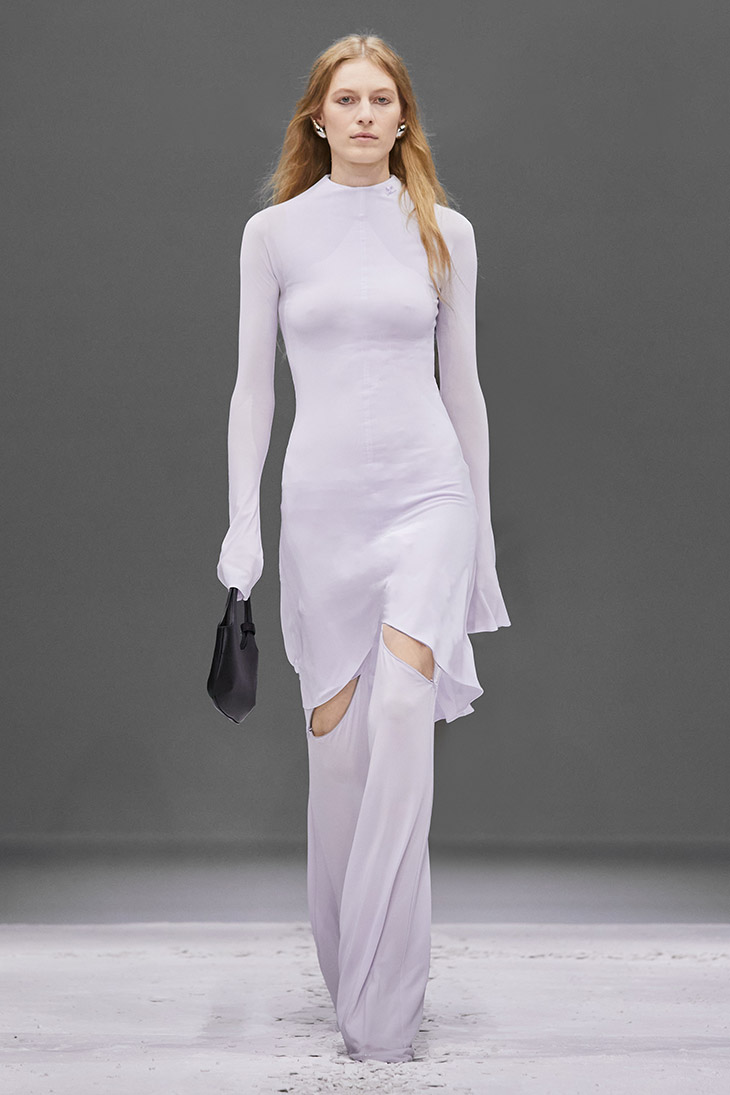 The Courrèges Spring Summer 2024 collection carries forward themes from its SS'24 pre-collection, encapsulating the designer Nicolas Di Felice's view of a spiritual journey through fashion. There's a palpable energy as necklines vary, suggesting the embrace of new beliefs. The designs incorporate elemental motifs, such as radiant patterns on leather and a unique blend of materials like sand, metal, silver, and glass, paying homage to celestial warriors.
Nicolas Di Felice's second act for Courrèges poses powerful questions about traditional norms and societal roles. It speaks to breaking free from male-dominated narratives, highlighting the power of female trailblazers. These pioneers' imprints on untrodden terrains evoke lunar landscapes, a concept further accentuated by accompanying music, a collaboration between Sene and Di Felice.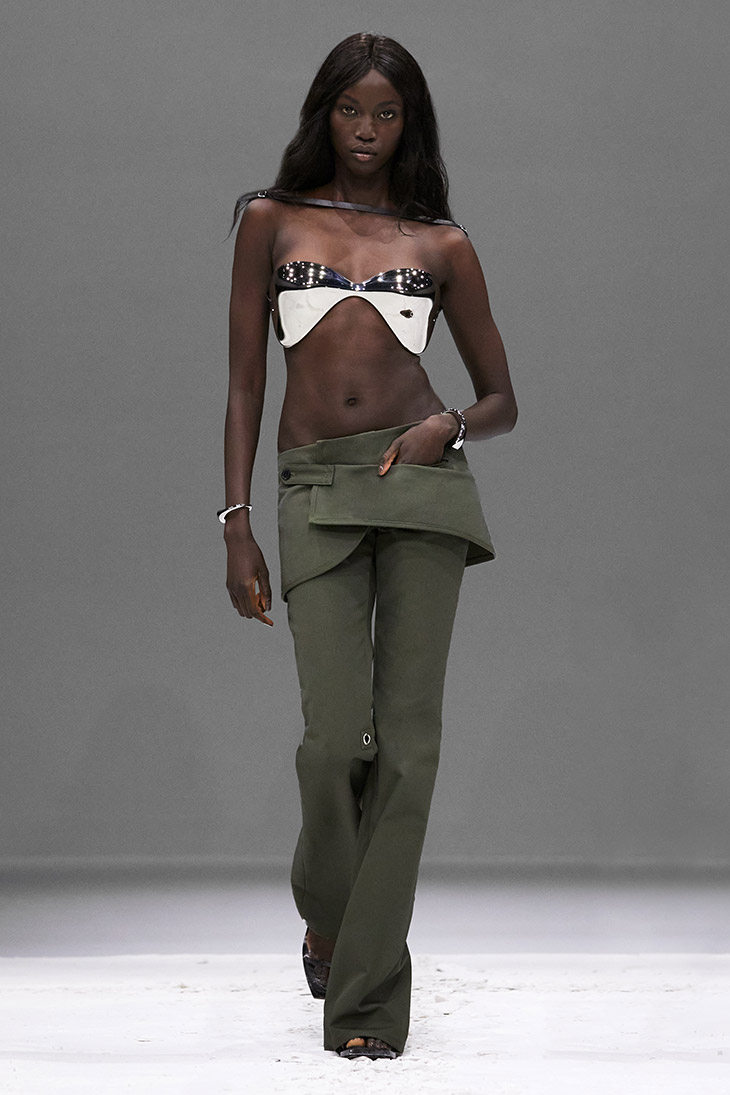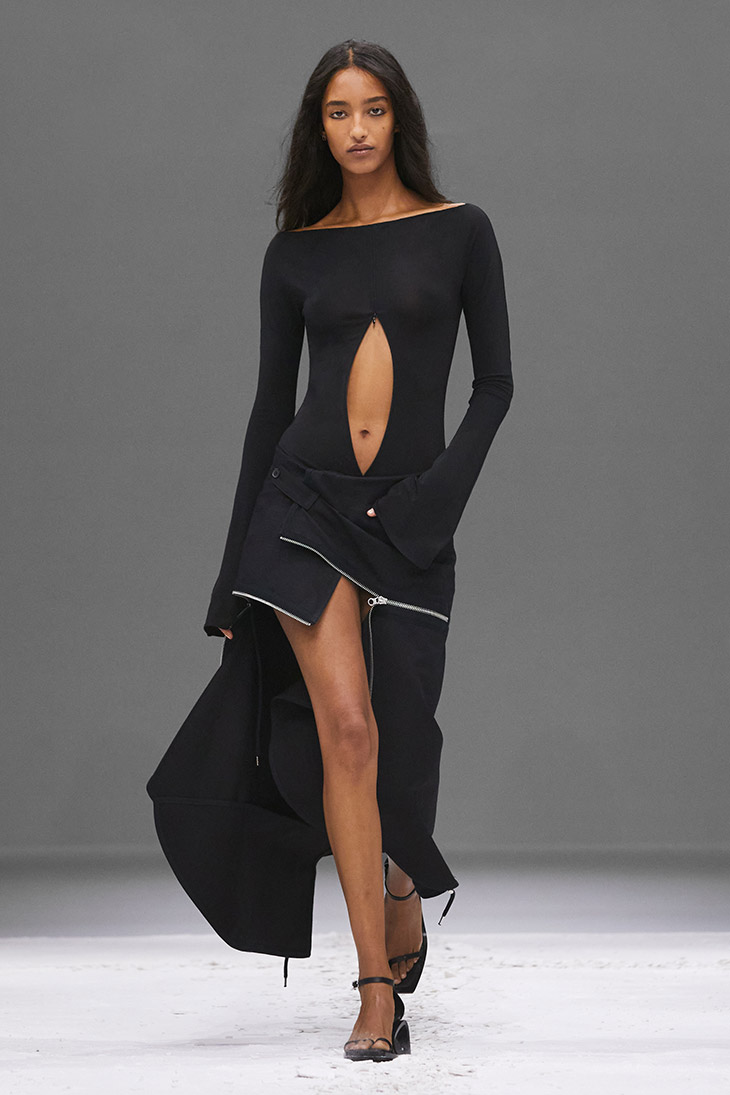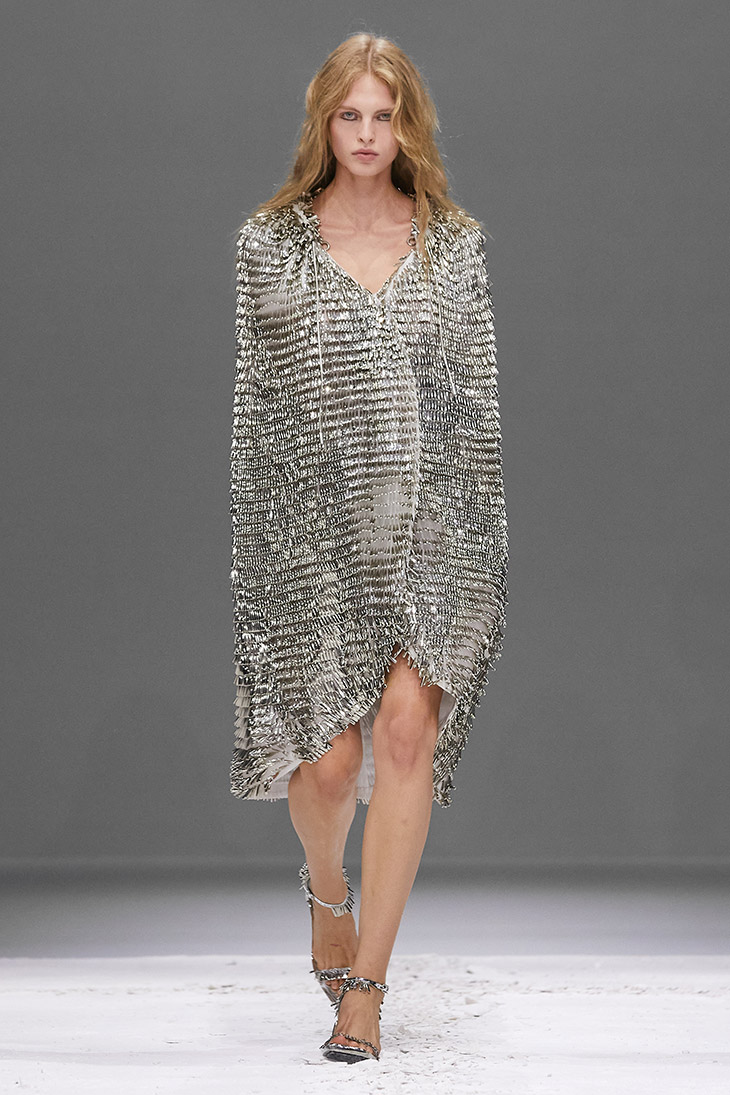 The stage concept, crafted by artist Remy Brière, mimics the minimalistic essence of Land Art. It's a depiction of the tension between the psyche and the natural world. As models move, their accidental imprints leave an indelible mark, pointing to a boundless future. A mysterious narrator's voice adds depth, integrating with the ambient sounds to create a multi-sensory experience.
The culmination of the show portrays its subjects, fresh from their 'education', as they navigate the uncertain paths of the future. As an artificial sun shines down, the narrative draws to a close, leaving the audience pondering the fine line between solace and turmoil, continuity and rebellion. The final takeaway is clear: hope is the driving force behind any journey, and what lies ahead is shaped by belief.