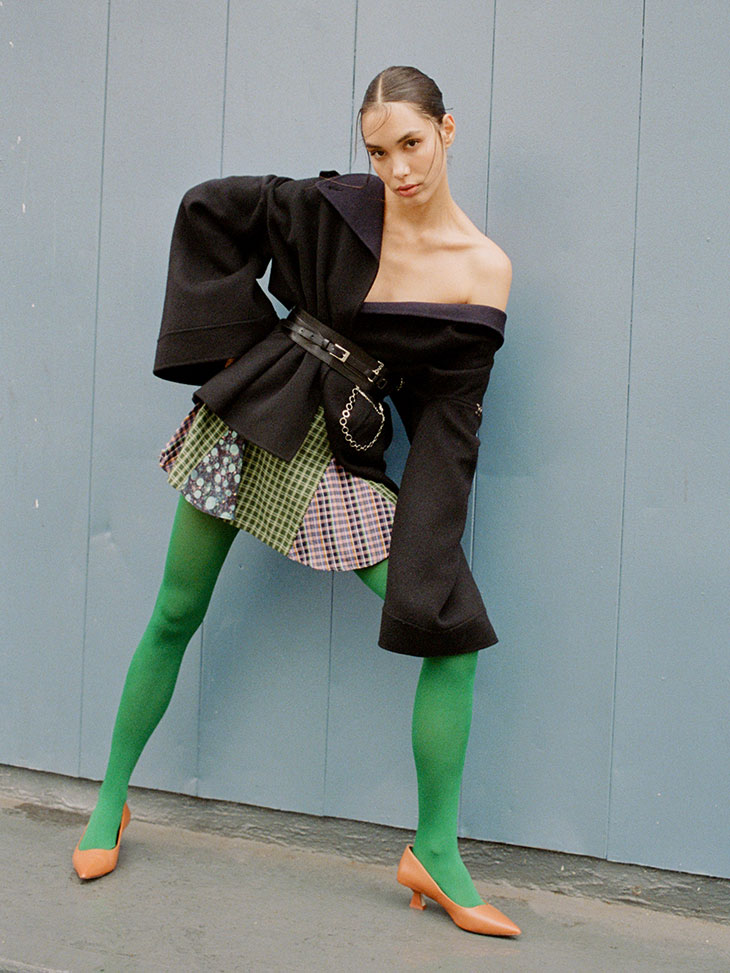 As the vibrant hues of summer begin to mellow into the warm, earthy tones of autumn, the fashion world ushers in a new wave of trends for Fall 2023. This season is a blend of timeless classics and audacious statements, offering a diverse array of styles to suit every wardrobe. From the dazzling allure of sequins to the enduring elegance of timeless blazers, the ethereal charm of tulle, and the revival of both tartan and houndstooth, Fall 2023 brings a delightful mix of old and new to the forefront of fashion.
Photographer Katie Borrazzo captured the Fall 2023 Trend Report exclusive feature starring the striking Rebeca Bertoldo, represented by The Industry Model Management NY. In charge of styling was Lauren Abbondola, assisted by Katherine Dunne. Hair styling and makeup are the handiwork of the beauty artist Elena Nheme.
Let's explore these trends that are poised to define your autumn wardrobe with an enchanting twist.
We earn a commission when you follow the link to make a purchase. Click here to learn more about how we make money.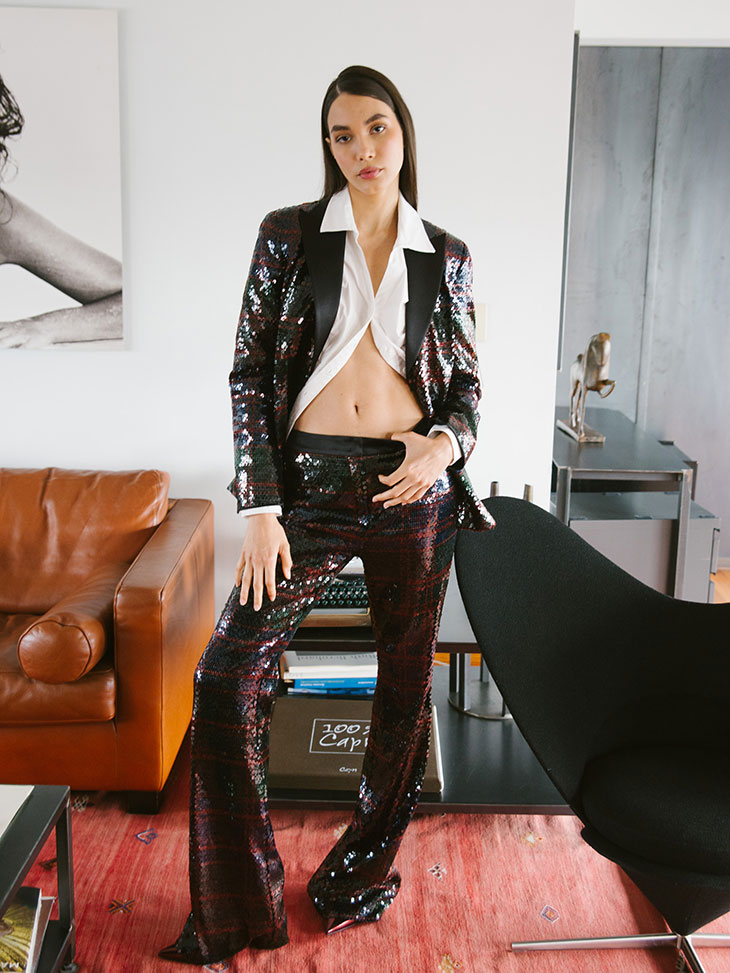 1. Sequin Sensation
Who says sequins are only for special occasions? This fall, sequins are making a dramatic entrance into everyday wear. From sequined sweaters to sequin-embellished trousers, designers are showing that a touch of sparkle can brighten even the gloomiest of fall days. Embrace the shimmer and shine with a sequin piece to elevate your everyday style.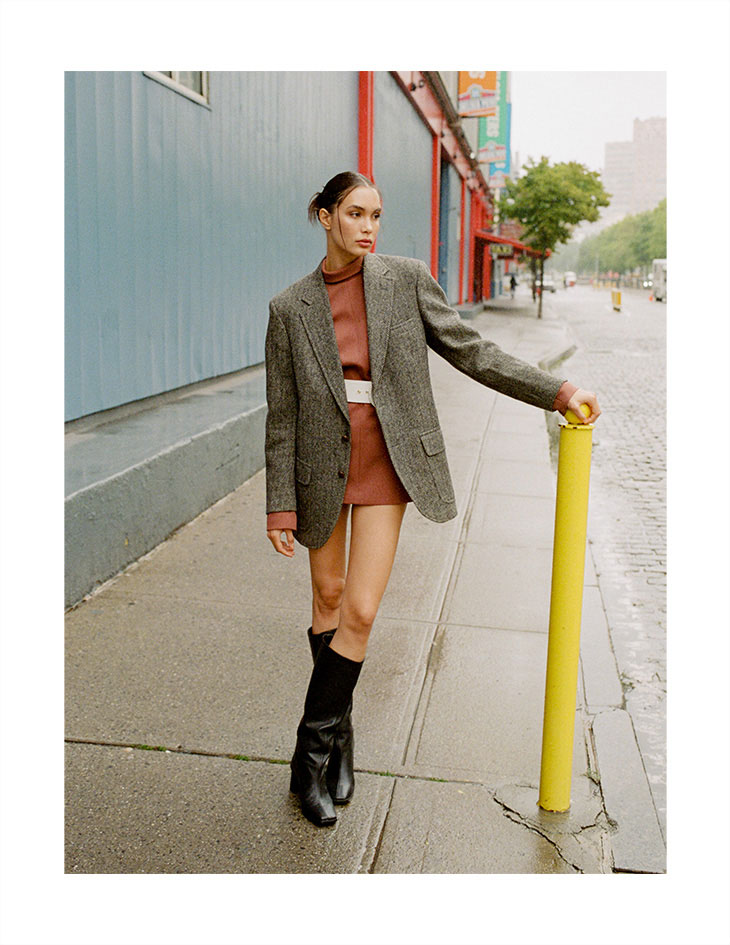 2. Timeless Blazers
The classic blazer never goes out of style, and this fall, it's taking center stage. Whether you opt for a tailored, oversized, or cropped blazer, it's a versatile wardrobe staple that can be dressed up or down. Pair it with jeans for a casual look or layer it over a dress for a more polished appearance.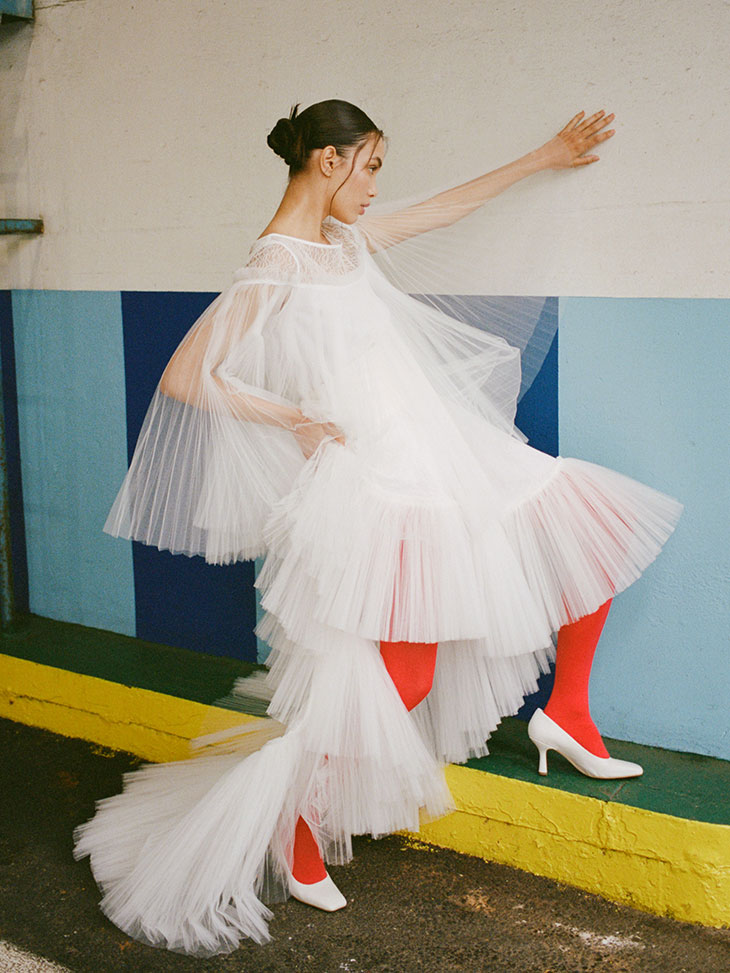 3. Tulle Takeover
Tulle, often associated with fairy tales and ballerina tutus, is making a strong statement this fall. Expect to see tulle skirts, dresses, and even tops. This lightweight and airy fabric adds a touch of whimsy to your outfits, making it perfect for a romantic fall look.
CLICK TO SHOP THE LATEST TRENDS ON SSENSE: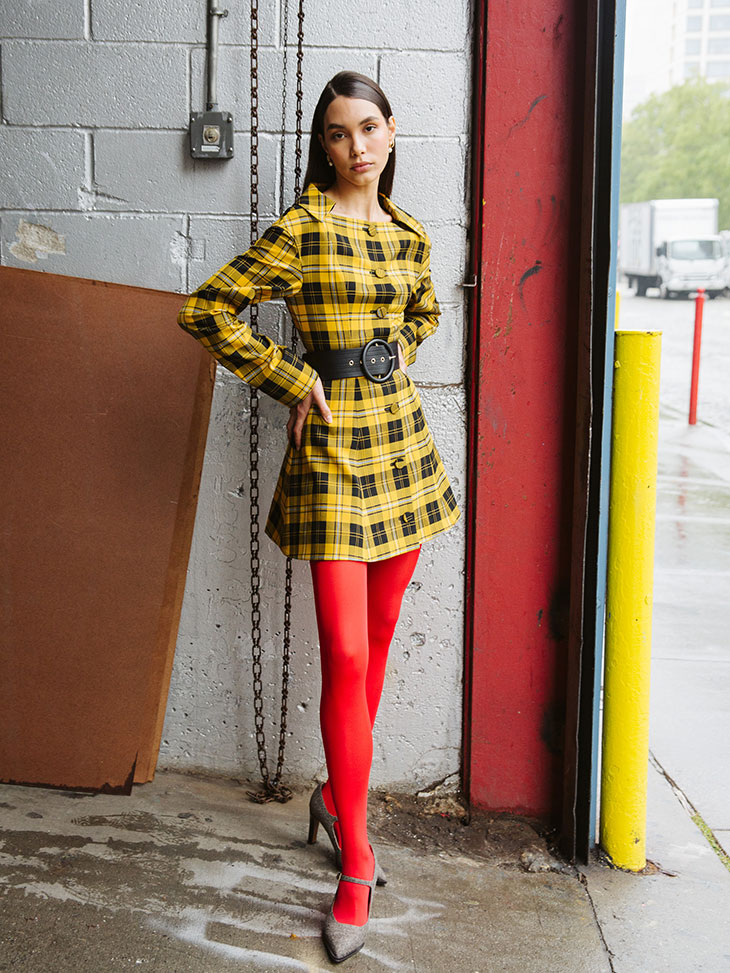 4. Tartan Triumph
Tartan, with its bold checks and rich history, is a fall classic that's always in style. This season, it's making a triumphant return, adorning coats, skirts, scarves, and more. The versatility of tartan allows it to seamlessly transition from casual to formal, making it a must-have pattern for your fall wardrobe.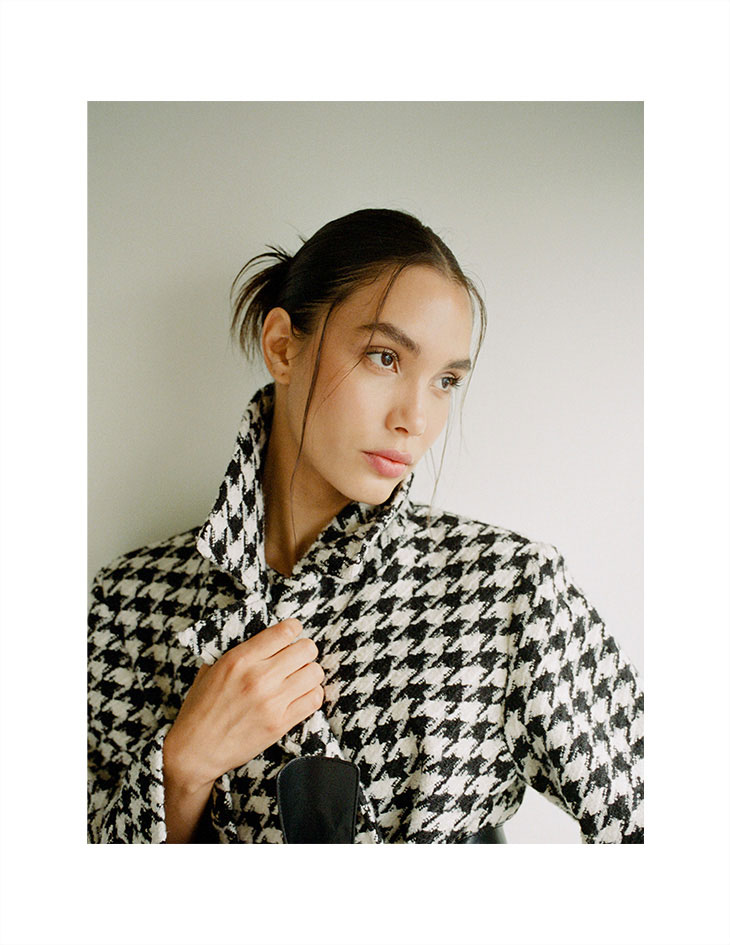 5. Houndstooth Revival
Houndstooth, known for its intricate monochrome pattern, is another timeless print making a comeback this fall. Whether it's a houndstooth blazer, skirt, or trousers, this versatile pattern adds a touch of sophistication and refinement to your attire. It's a perfect choice for achieving a classic and polished look during the cooler months.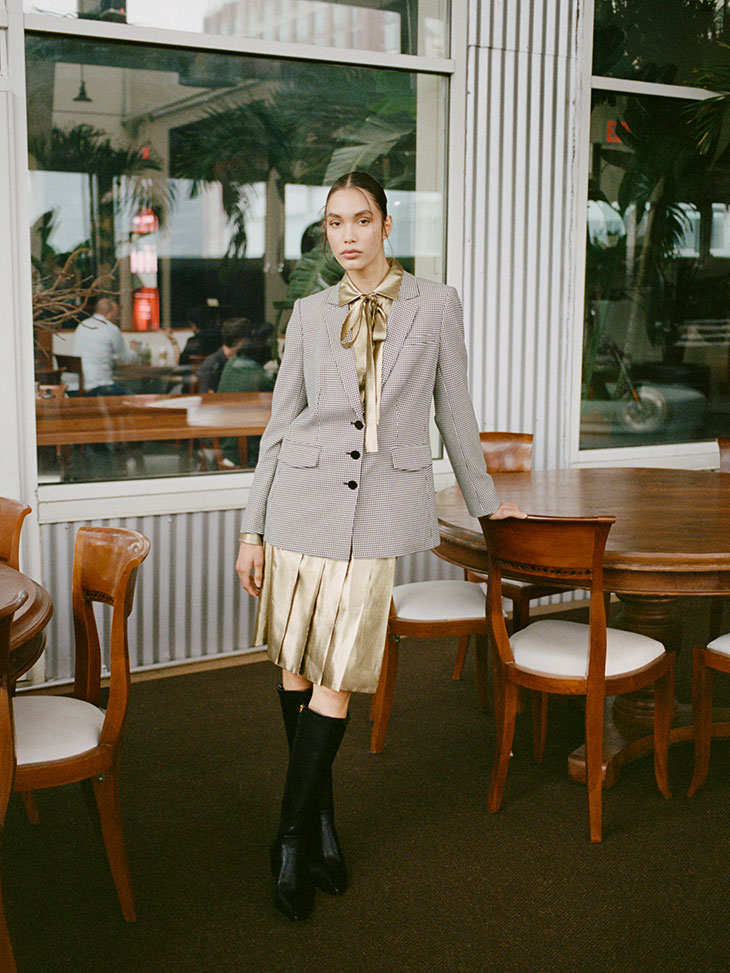 6. Hot Metals
For those who love to make a bold statement, hot metals are the way to go. Metallic fabrics in shades of gold, silver, and copper are being incorporated into clothing, footwear, and accessories. Think metallic dresses, skirts, and even metallic ankle boots to add a touch of glamour to your fall wardrobe.
7. Pastel Dreams
While fall often conjures up thoughts of warm, earthy tones, pastels are breaking the mold this year. Soft pinks, lavender, baby blues, and mint greens are making a surprising appearance in fall collections. These pastel hues offer a refreshing and unexpected twist to the traditional autumn color palette.
CLICK TO SHOP THE LATEST TRENDS ON SSENSE:
In Fall 2023, fashion enthusiasts have a wide array of trends to choose from. Whether you gravitate towards the glitz and glamour of sequins, the timelessness of blazers, the ethereal charm of tulle, the classic appeal of tartan and houndstooth, the bold allure of hot metals, or the soft beauty of pastels, there's something for everyone to embrace and make their own. So, get ready to revamp your wardrobe and step into the new season in style.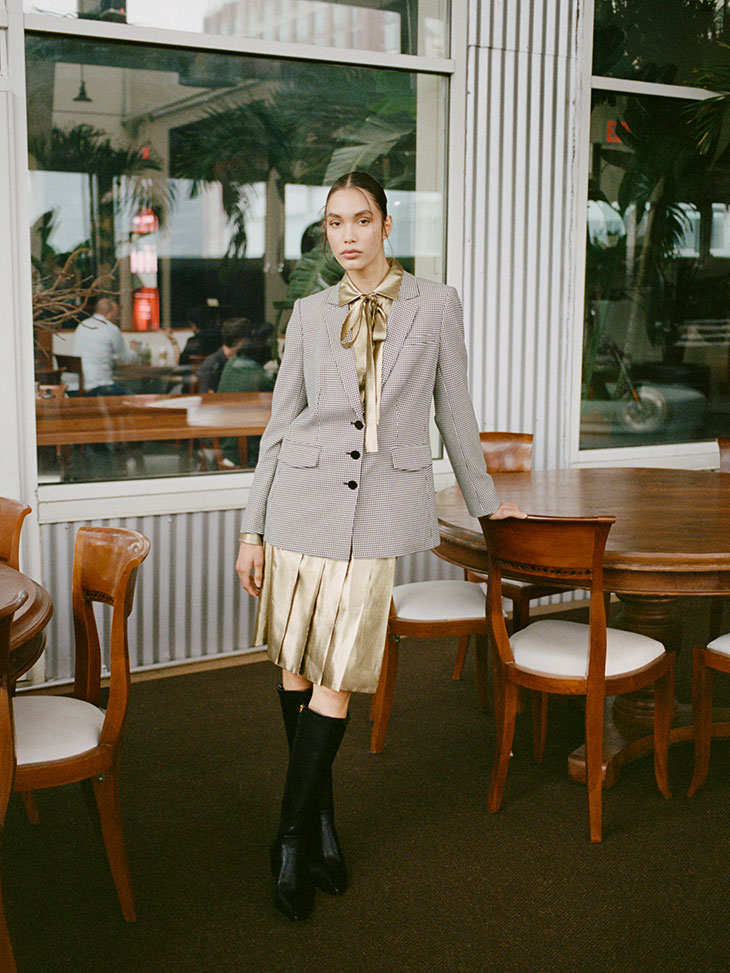 Photographer: Katie Borrazzo – @katieborrazzo
Stylist: Lauren Abbondola – @laurenabbondola
Stylist's Assistant: Katherine Dunne – @katherine.dunne
Hair & Makeup: Elena Nheme using Hourglass Cosmetics – @elena.esmee
Model: Rebeca Bertoldo at The Industry Model Management NY – @rebeca.bertoldo @theindustryny
Special Thank you to Cody Benfield – @c_benfield