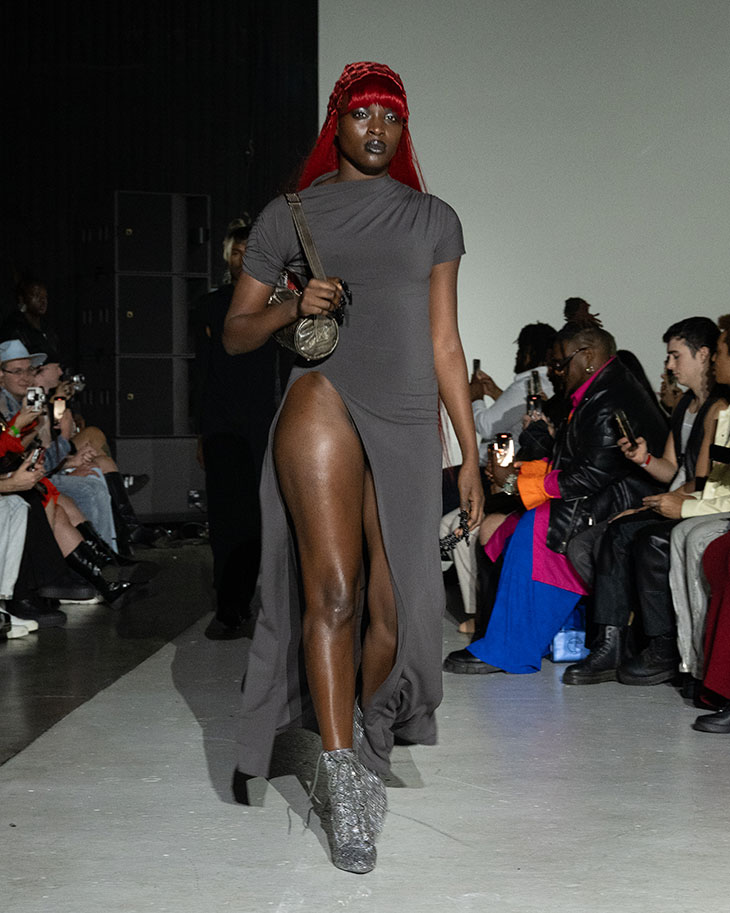 No Sesso returns to their hometown of Los Angeles for the much-anticipated unveiling of the Spring Summer 2024 Collection, "FUTURO FISH," at LA Fashion Week on October 22, 2023.
With the backing of long-time partner Nike and the production of N4XT Experiences, the No Sesso runway show transported the audience into a future world, laden with sci-fi elements and compelling narratives.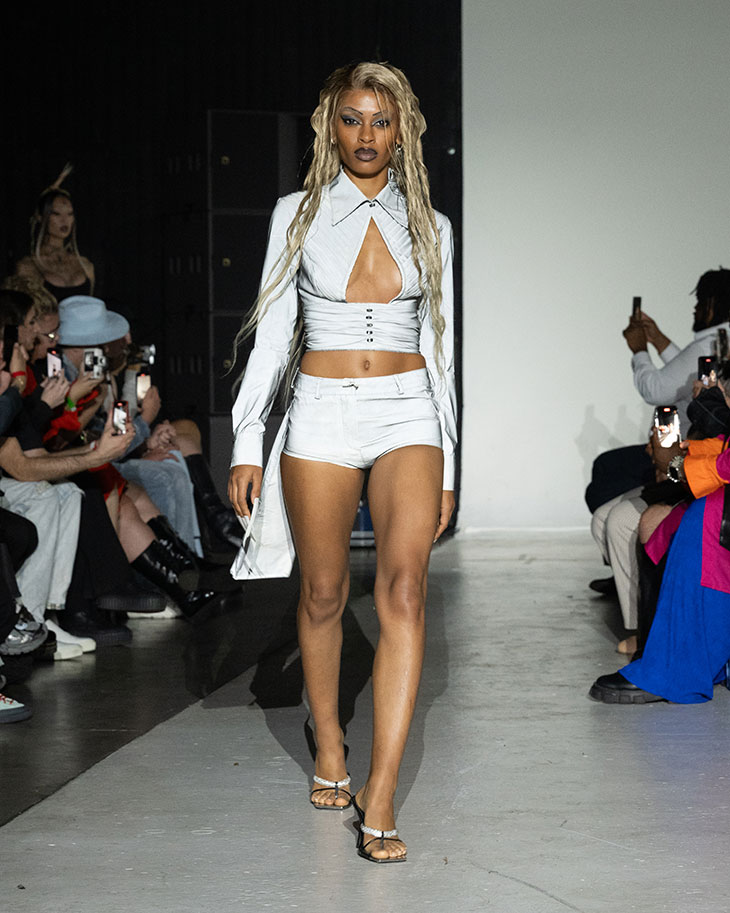 "FUTURO FISH" explores "The No Sesso System," a sci-fi-inspired vision of the future masterminded by co-designers Pia Davis and Autumn Randolph, in collaboration with brand President Mya Axe. The collection challenges conventional notions of technology and its impact on humanity. Through an array of unique silhouettes encompassing ready-to-wear and accessories, the No Sesso Spring Summer 2024 Runway Show offered a thought-provoking and visually stunning experience. This immersive event combined a performance piece with a rotating circular platform and a treadmill, truly taking the audience on a journey to the future.
While the collection ushered us into uncharted territory, it simultaneously explored the human form in a more conventional manner. No Sesso took classic silhouettes and transformed them into practical designs that embodied the essence of No Sesso – a commitment to versatility and the blurring of lines between style and functionality. Notably, the "Carry Bag" made a return to the runway, featuring two new captivating colorways: Marble Ash and Black Crocodile.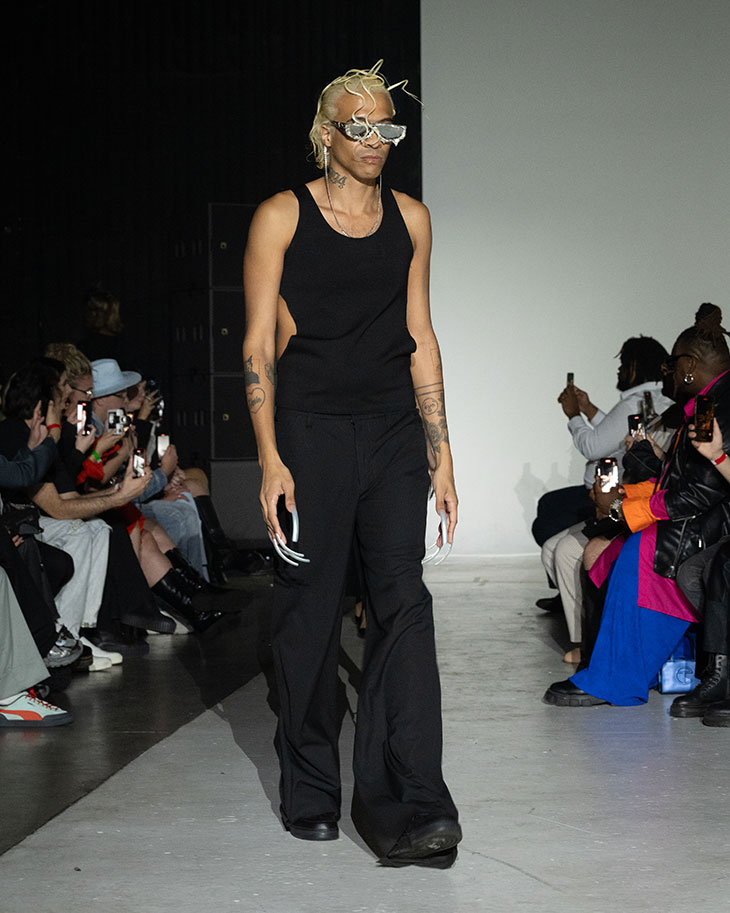 The accessory game was strong, featuring custom upcycled earrings and sunglasses created in collaboration with artist Georgina Trevino. Materials ranged from denim, leather, and garter knits to the introduction of metallic nylon.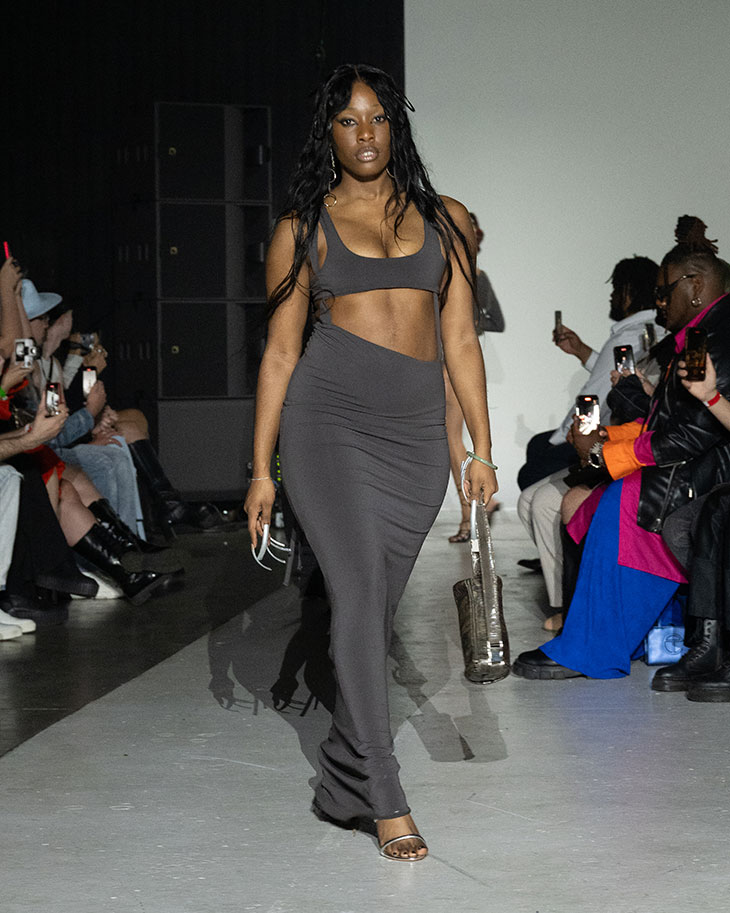 Key pieces from the collection included a puffer jacket with an asymmetrical zipper and quilted interior, paired with a metallic skirt, a metallic nylon two-piece set with classic silhouettes such as a cropped bustier and shorts, a spaghetti strap dress with a convertible zipper, a leather black two-piece set featuring a one-shoulder vest and half-zippered knees on the bottoms, a two-piece mesh set with a half leg, and a convertible long skirt that could effortlessly transform into pants.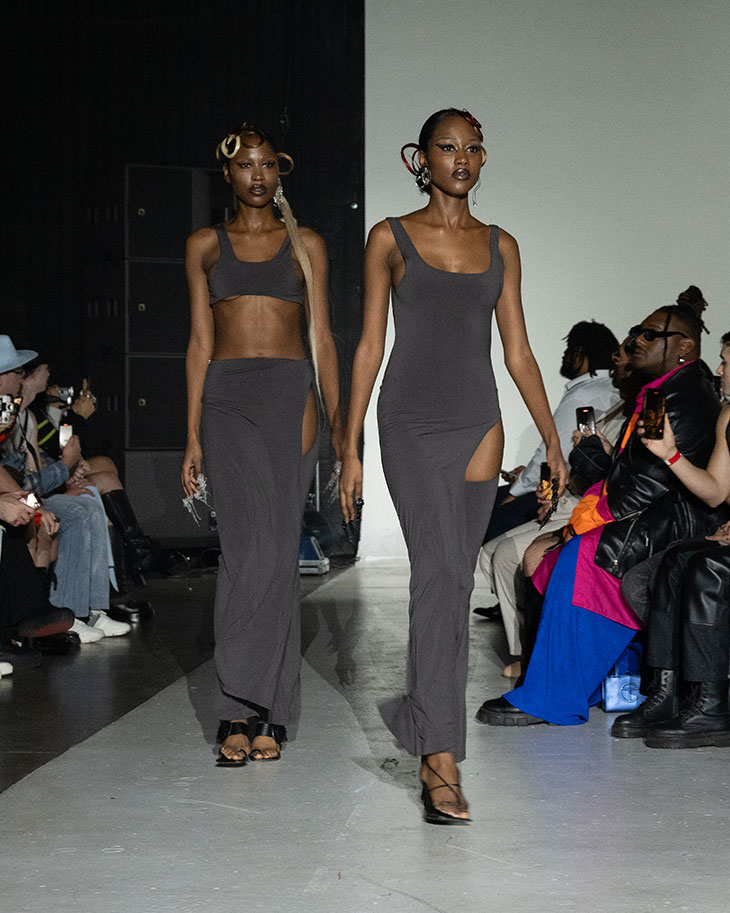 The No Sesso Spring Summer 2024 Collection not only pushed the boundaries of fashion but also seamlessly merged futuristic concepts with wearable, versatile, and stylish designs.