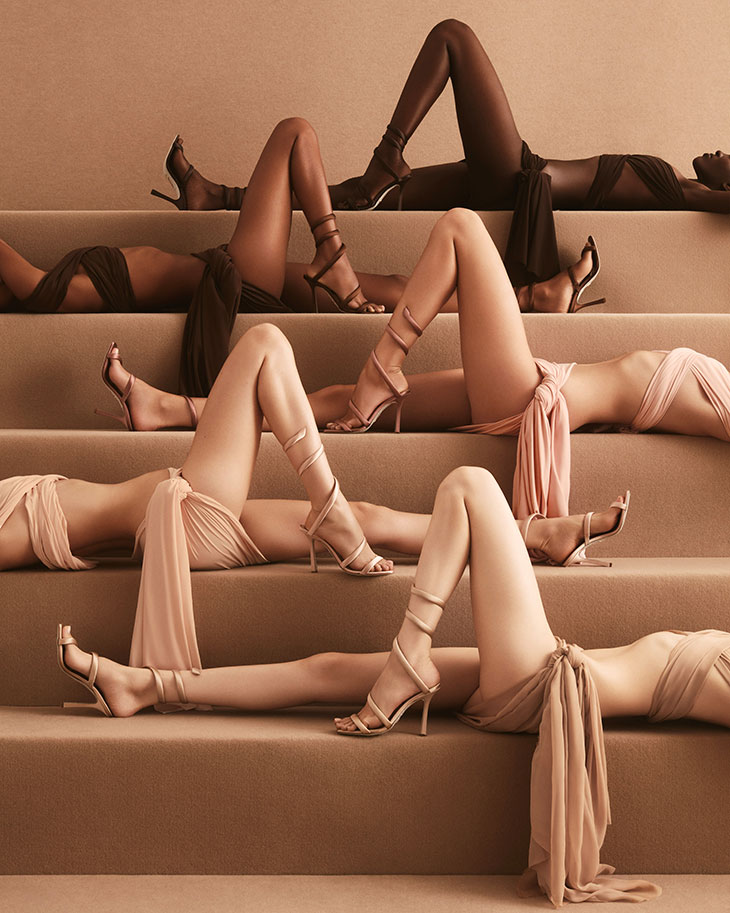 The Italian footwear brand Rene Caovilla, known for its meticulous craftsmanship and luxurious designs, unveiled its Spring Summer 2024 collection.
Offering a symphony of tradition and avant-garde styles, the collection is a testament to the brand's dedication to evolving without losing touch with its iconic past. Guided by the artistic direction of Rene Caovilla and Giorgia Caovilla, the brand continues its journey, bridging historical elegance with contemporary flair.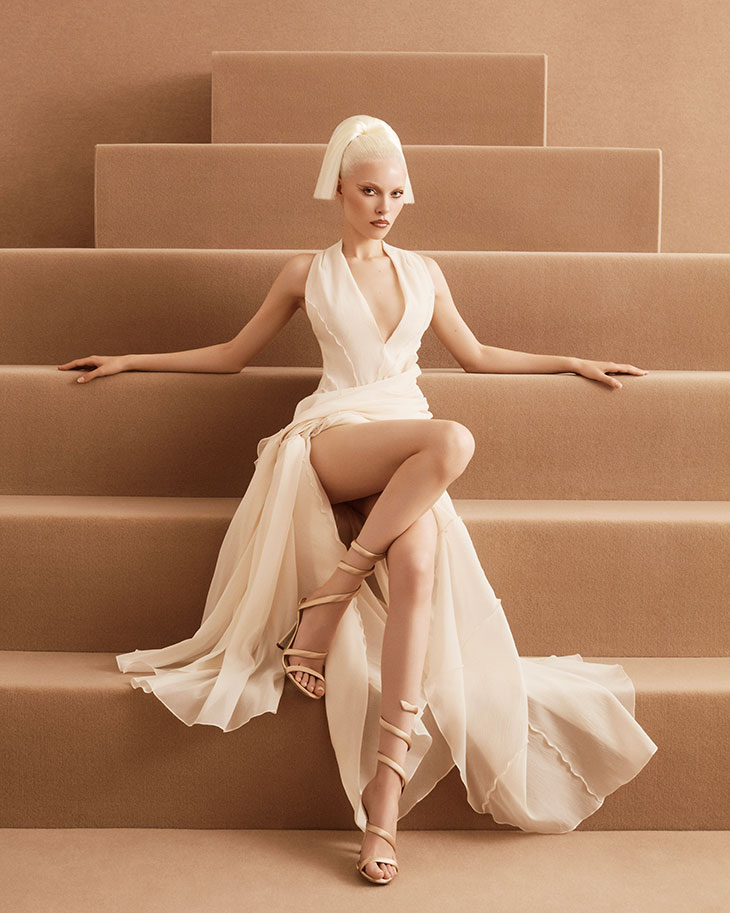 Introducing the 'Cleopatra'
As the brand celebrates the 50th anniversary of the iconic 'Cleo', characterized by its signature serpentine coil, they introduced the world to an evolved version – the 'Cleopatra'. This new model is not just a homage to the classic 'Cleo' but also an ode to the legendary Egyptian queen, Cleopatra, who is synonymous with timeless allure. The 'Cleopatra' stands out with its range of nude tones, tailored to complement every skin shade. The design features a tapered spool heel, a semi-square toe, and is elevated by the brand's signature stardust sole.
To accentuate the launch, the brand rolled out captivating campaign visuals and videos. These showcase models in gracefully draped outfits, posing against pyramid backdrops, their feet adorned with various nude iterations of the 'Cleopatra'.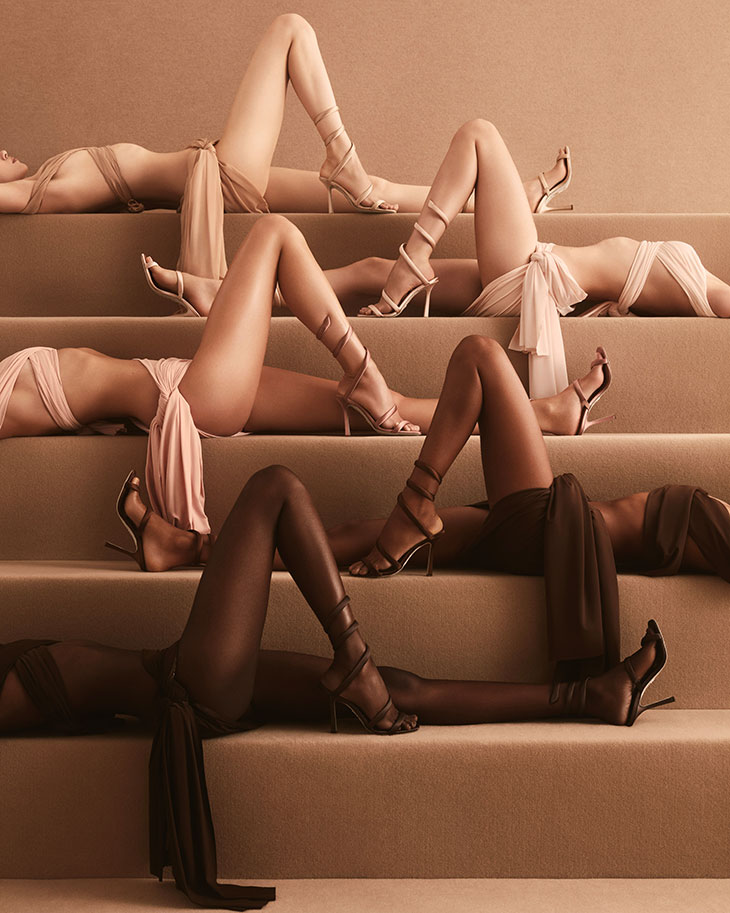 A Nod to Contemporary Craftsmanship
Adding a touch of modernity to the collection is a brand-new model that boasts a sculptural chrome wedge, lacquered exquisitely in shades of gold, silver, and black with a metallic sheen. This dramatic silhouette encapsulates Rene Caovilla's enduring commitment to creativity and unique craftsmanship.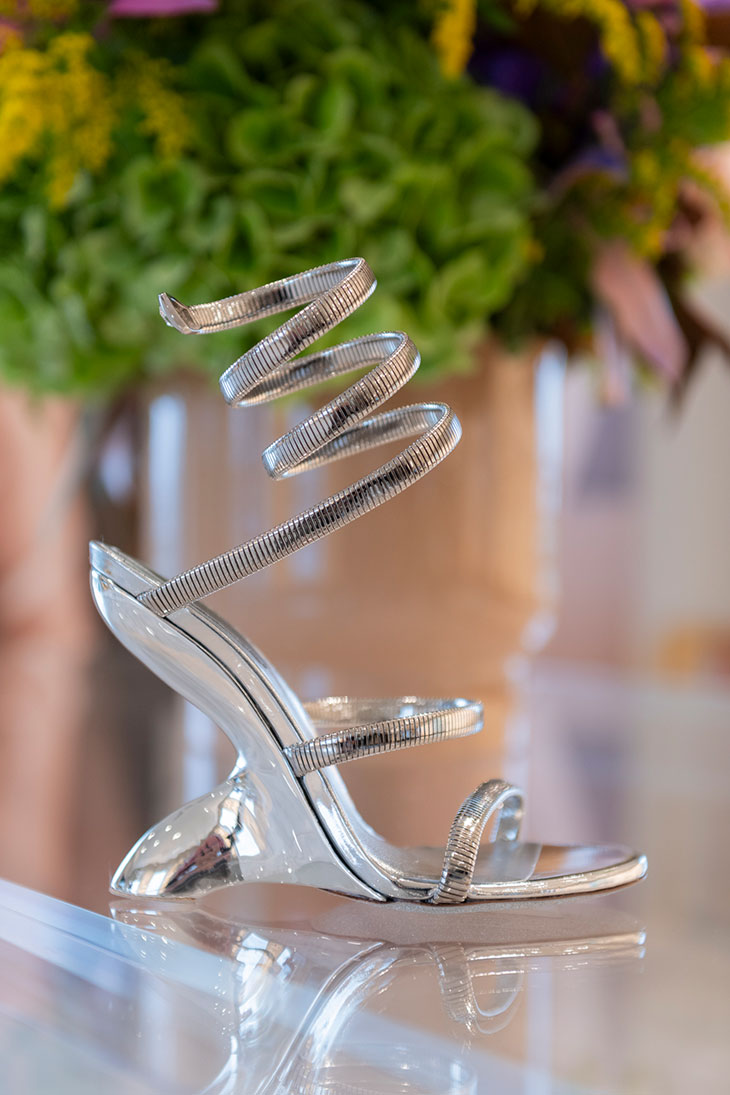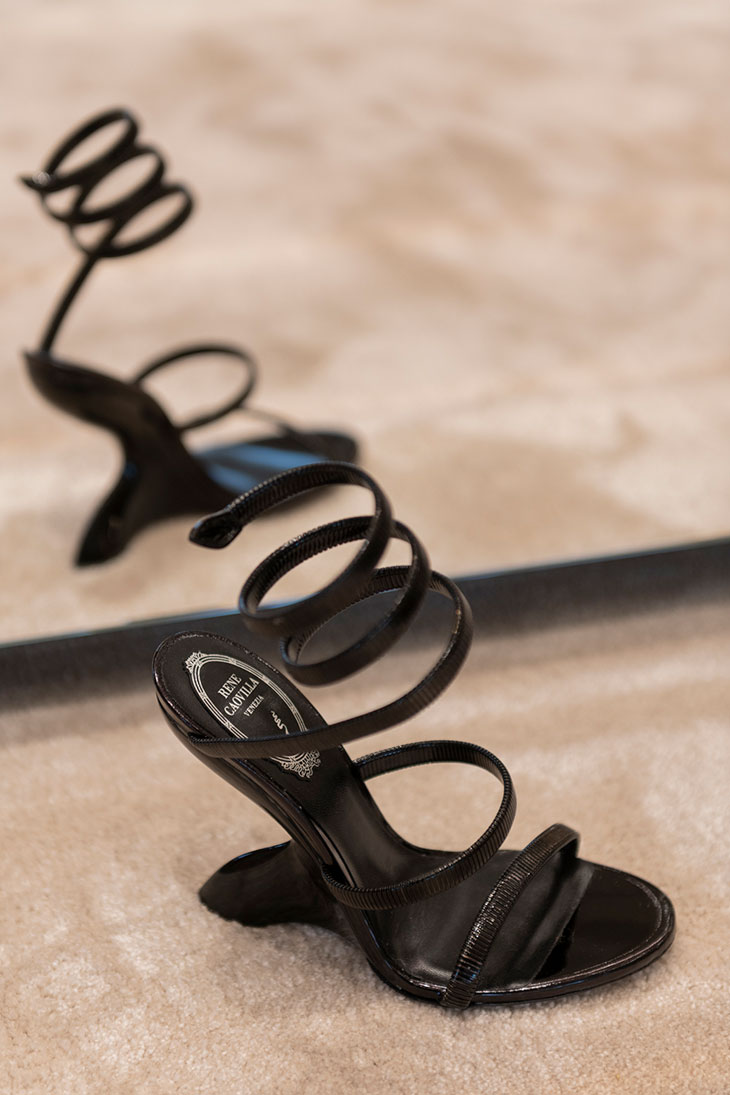 Carrying Forward a Legacy
Rene Caovilla's Spring-Summer 2024 collection isn't just about footwear; it's a testament to the brand's legacy of seamlessly intertwining timeless elegance with contemporary design elements. As the fashion world constantly evolves, Rene Caovilla remains rooted in its traditions while simultaneously pushing the boundaries of footwear design.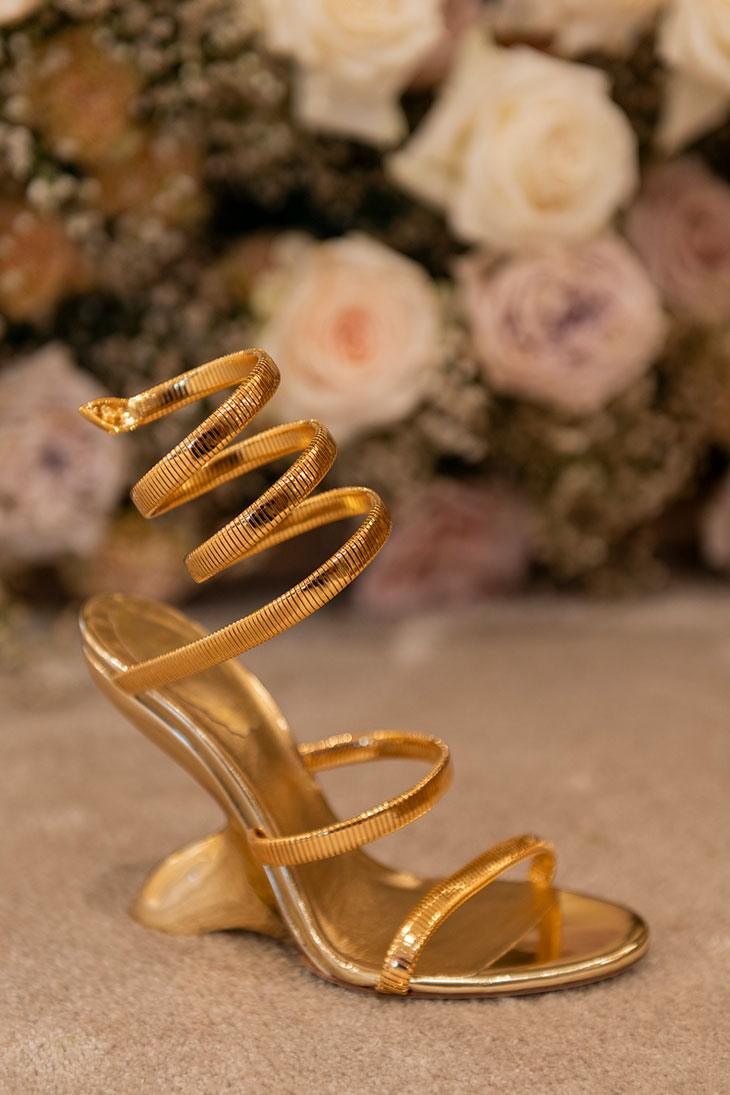 With this new collection, Rene Caovilla proves once again that innovation can coexist with heritage, and that true luxury lies in the details.