Fashion brand Sacai unveiled its Spring Summer 2024 Collection with a fashion show, on Monday, October 2nd, during the ongoing Paris Fashion Week, led by the creative vision of founder and designer, Chitose Abe.
SPRING SUMMER 2024 COLLECTIONS
Abe's philosophy revolves around the concept that simplicity breeds completeness. With this mantra in mind, Abe has redefined familiar garments, infusing them with intricate designs that seem effortless at first glance. The creations epitomize a balance of strength and grace, capturing the essence of elegant femininity that Sacai is renowned for. Soft, gentle sculptures are artfully draped around the wearer, with innovative pattern cutting and construction techniques resulting in unexpected silhouettes. Asymmetrical cuts and slashes add dynamism and intrigue.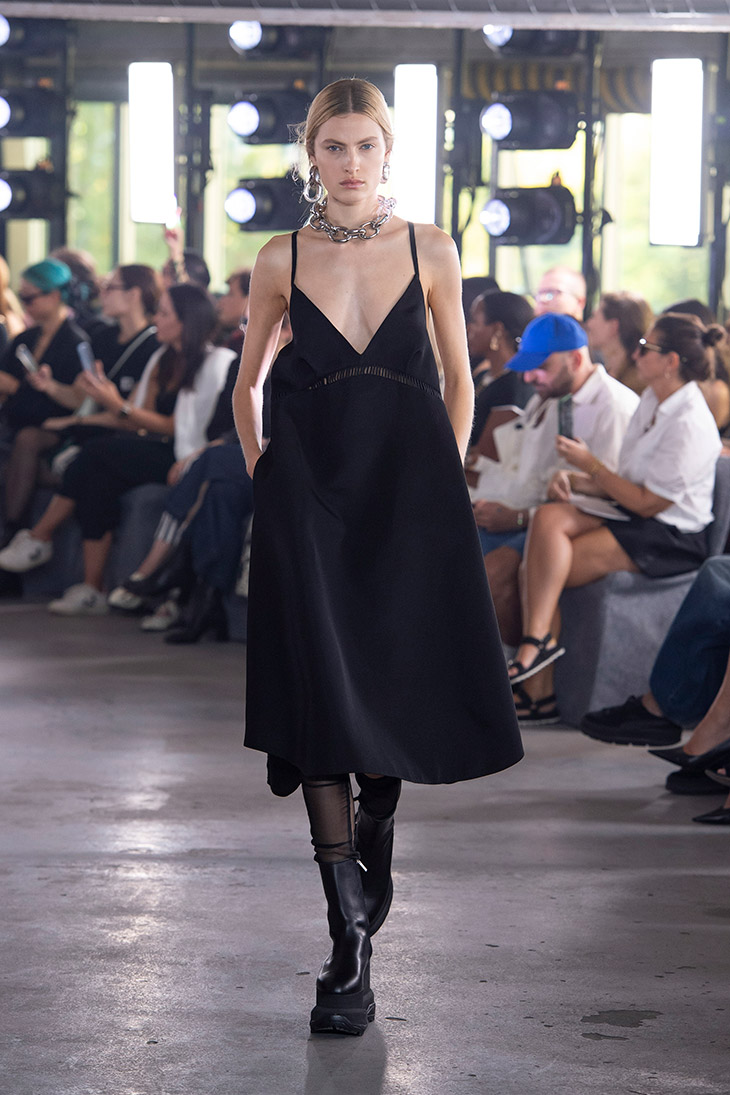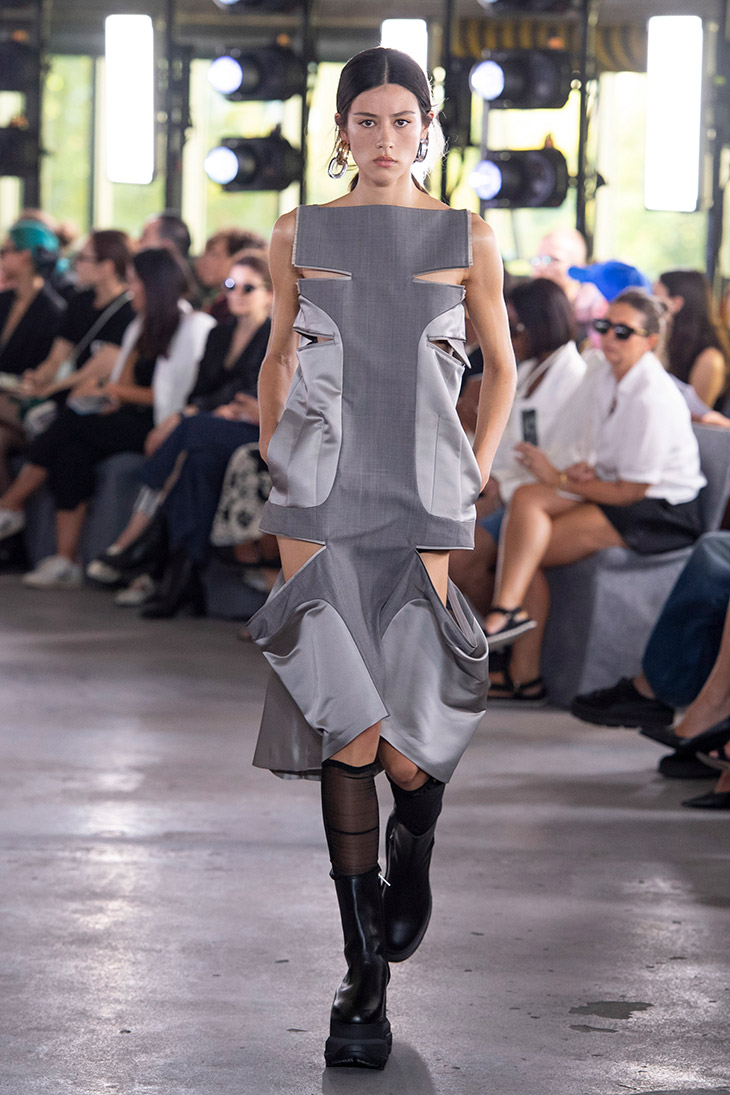 The Sacai Spring Summer 2024 collection is characterized by circular pattern cutting, resulting in unique cocoon and balloon-like silhouettes. While the techniques employed are sophisticated, their application is grounded in familiar clothing styles and commonplace fabrics such as denim and shirting. For instance, the volume of a shirt is derived from its circular foundations, while a fair isle sweater is given a fresh lease of life with its pattern serving as the basis for a near-spherical design.
In true Sacai fashion, the brand's signature hybridization shines through. Drawing from its lingerie lineage, camisoles and slip dresses are seamlessly integrated with outerwear components, resulting in novel, unified pieces. These garments flirt with the concept of three-dimensionality, providing glimpses of spaces fixed in place, while embodying the relaxed demeanor associated with single-piece outfits. Movement is introduced with sheer chiffon and fringed skirts, which stand in contrast to the structured elements they accompany.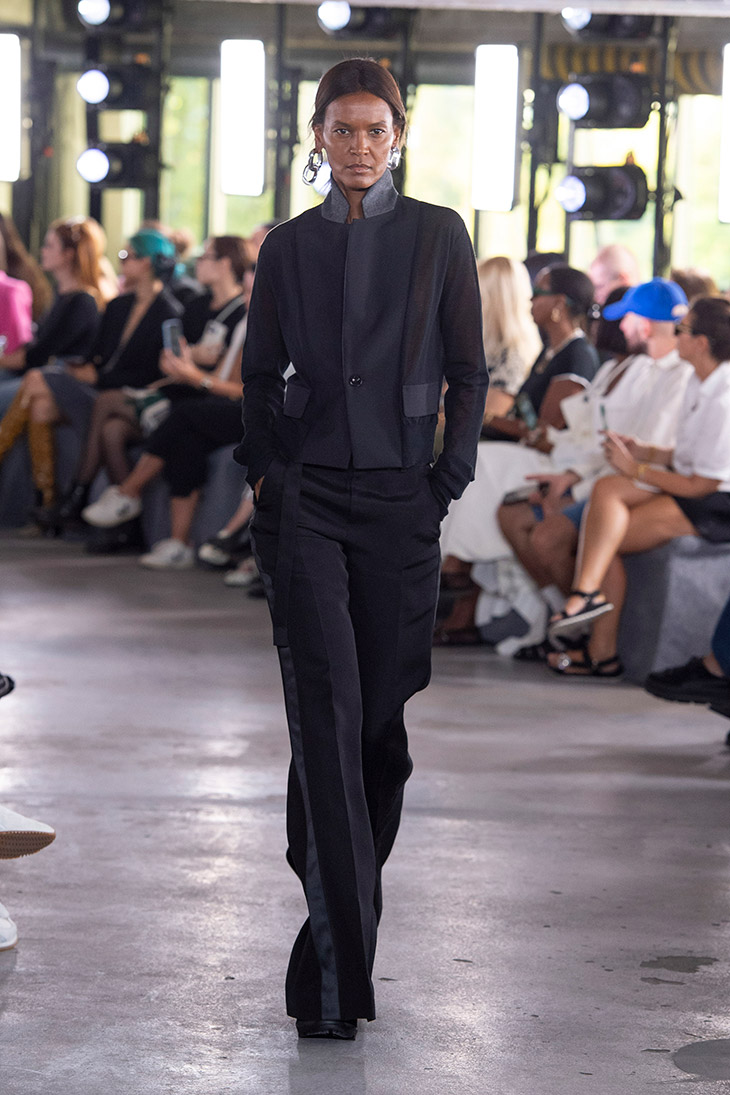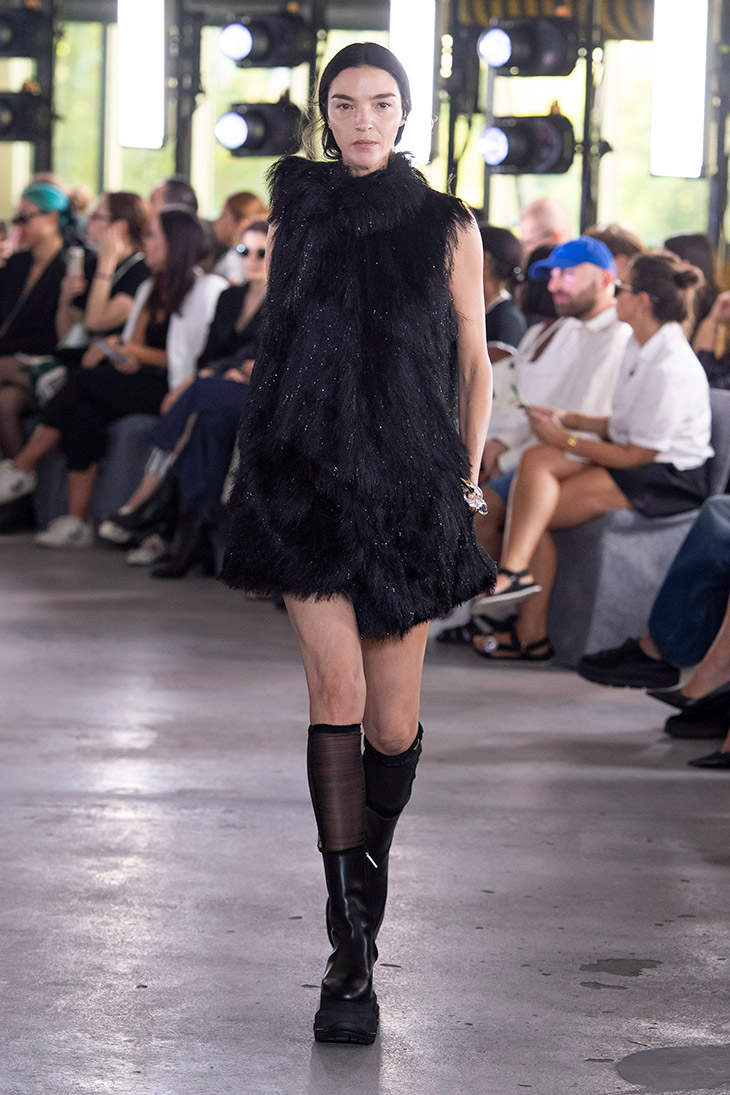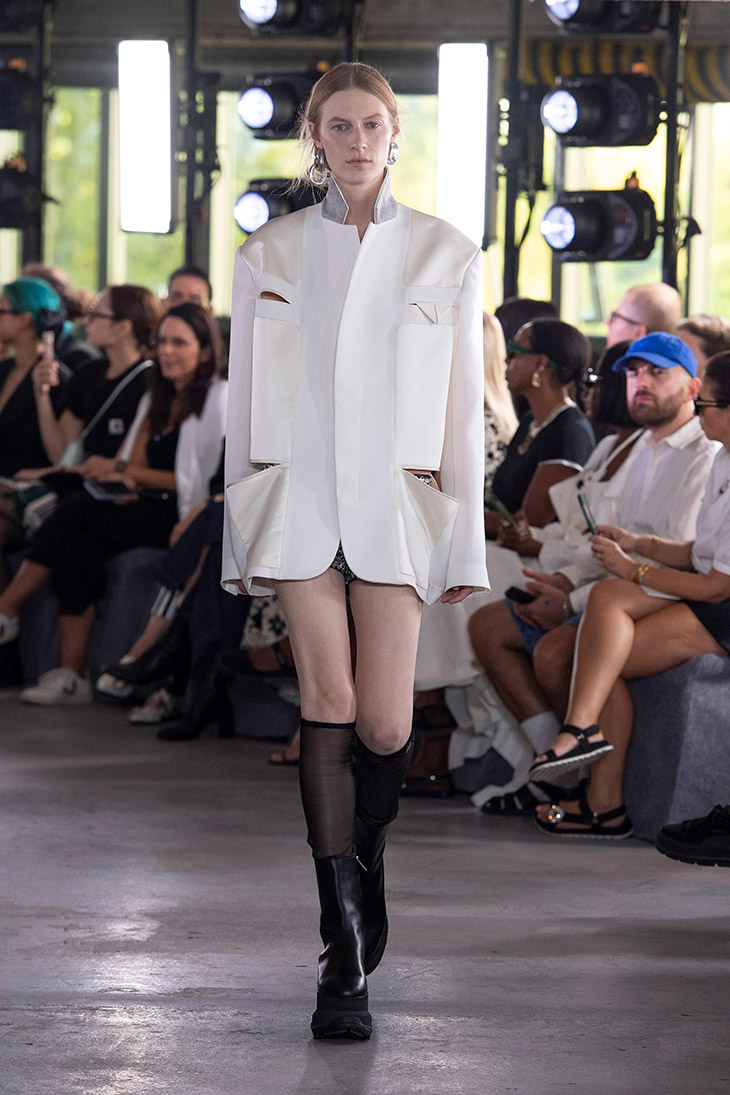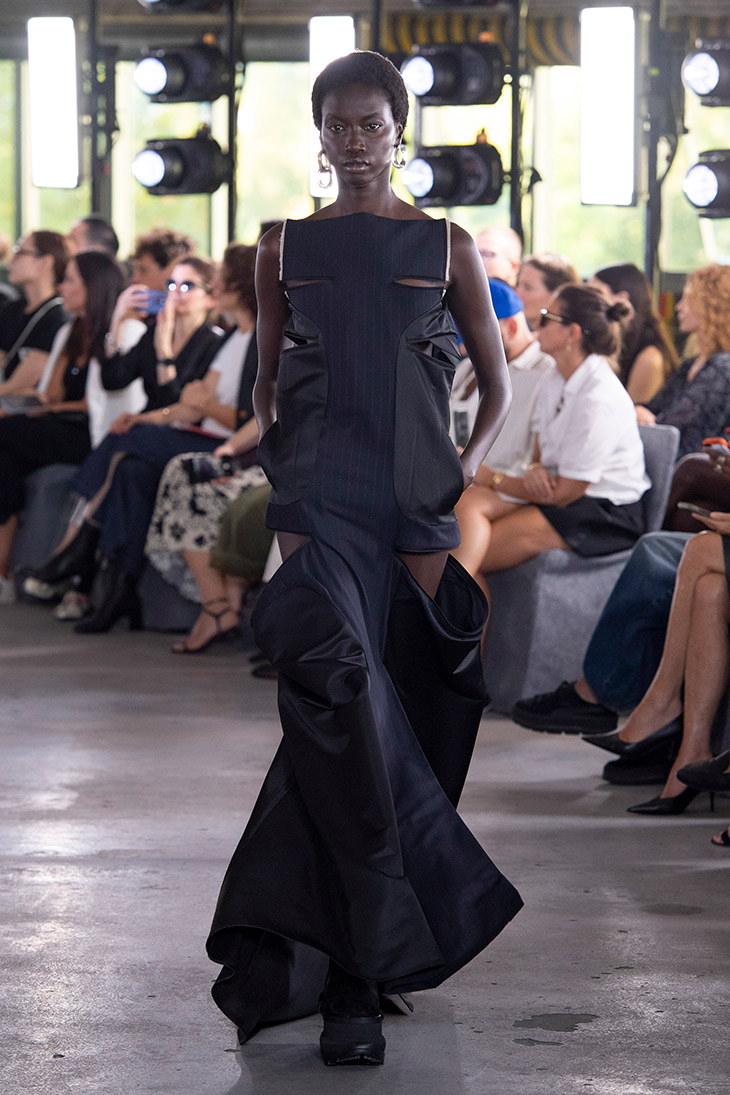 Chitose Abe employs cuts and slashes as transformative tools, altering well-known silhouettes to unveil captivating openings that flirt with the viewer's gaze. Familiar front-facing designs are playfully shifted, creating an off-center, whimsically skewed perspective.
But beyond the design, structure, and technique, at the heart of Abe's creative process lies an enduring belief, one that serves as the cornerstone of all the endeavors: the notion that "Love is best."