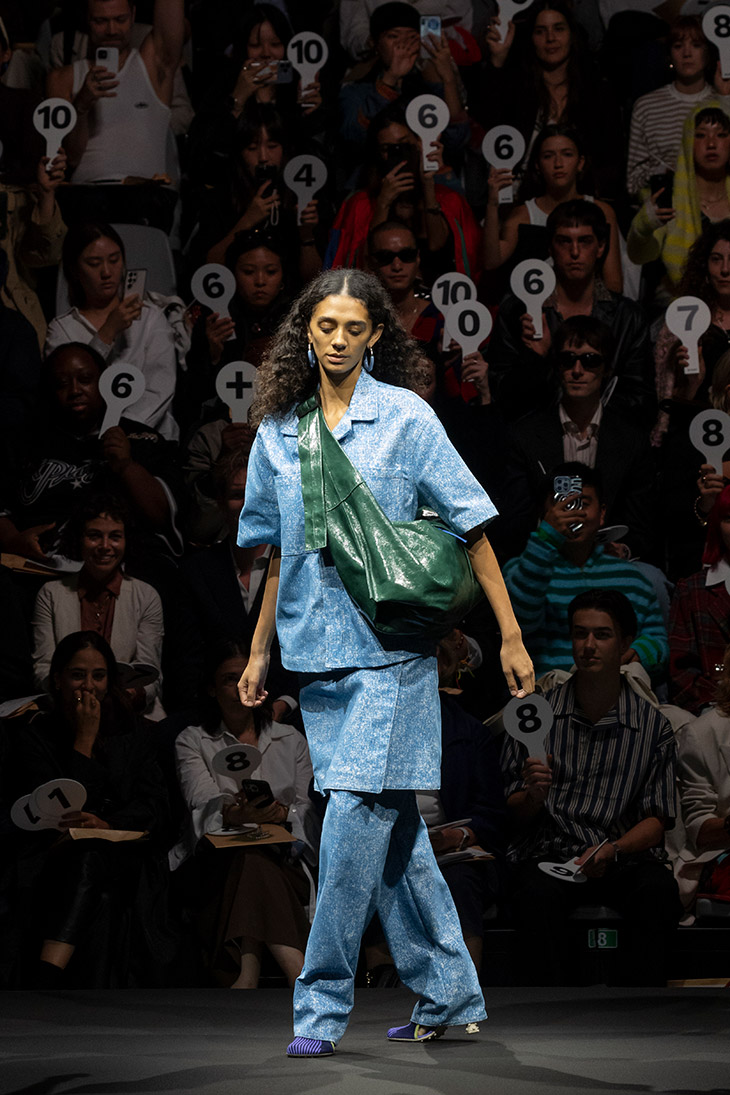 Fashion house Sunnei showcased its Spring Summer 2024 collection at Milan Fashion Week, emphasizing a balance between very tight and extra-oversize volumes. The collection includes jersey-stretch items, tops with layerable cutouts, and exceptionally voluminous tulip-shaped intarsia pieces. These are crafted by skilled artisans and are complemented by garments adorned with long fringes that seemingly move with a life of their own. Sunnei's synonymous stripes feature prominently in various forms.
SPRING SUMMER 2024 COLLECTIONS
The season's signature print, Cuore Di Pietra, reinterprets the traditional heart-with-an-arrow motif and is prominent across both ready-to-wear and accessories. The knitwear for the season embodies "see-throughness", evident in the finely crafted Japanese knit items. Techniques employed include a pixelated-like print and dyeing of already-finished items, creating some of the most eclectic pieces.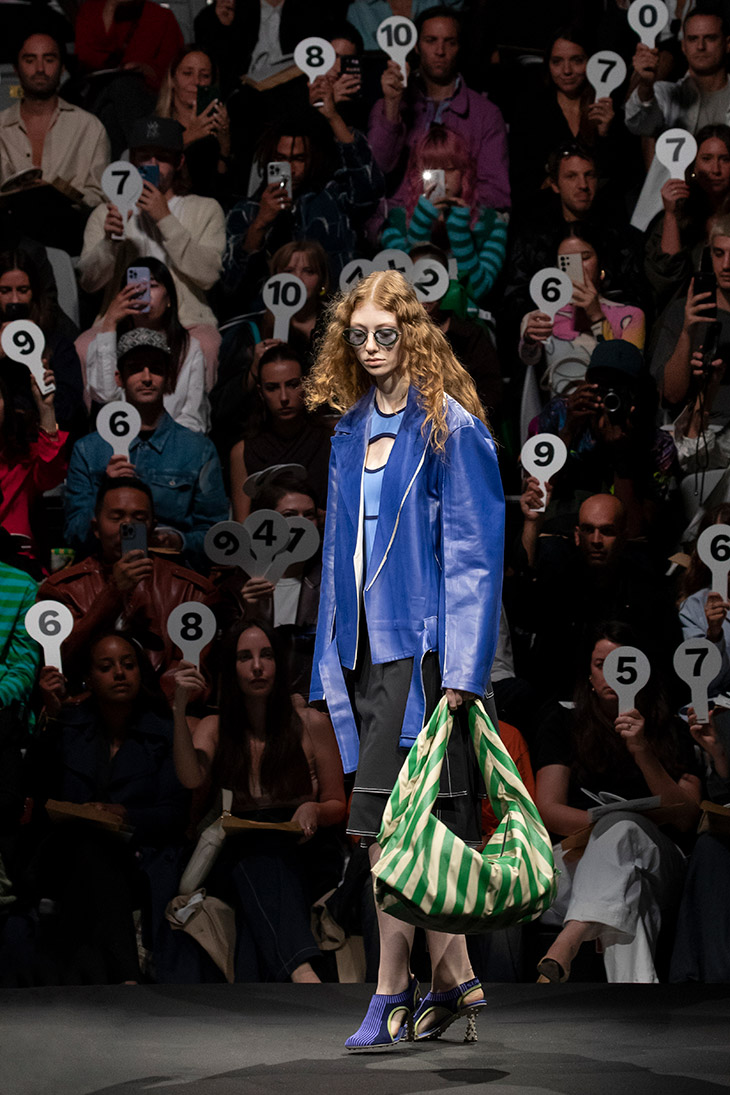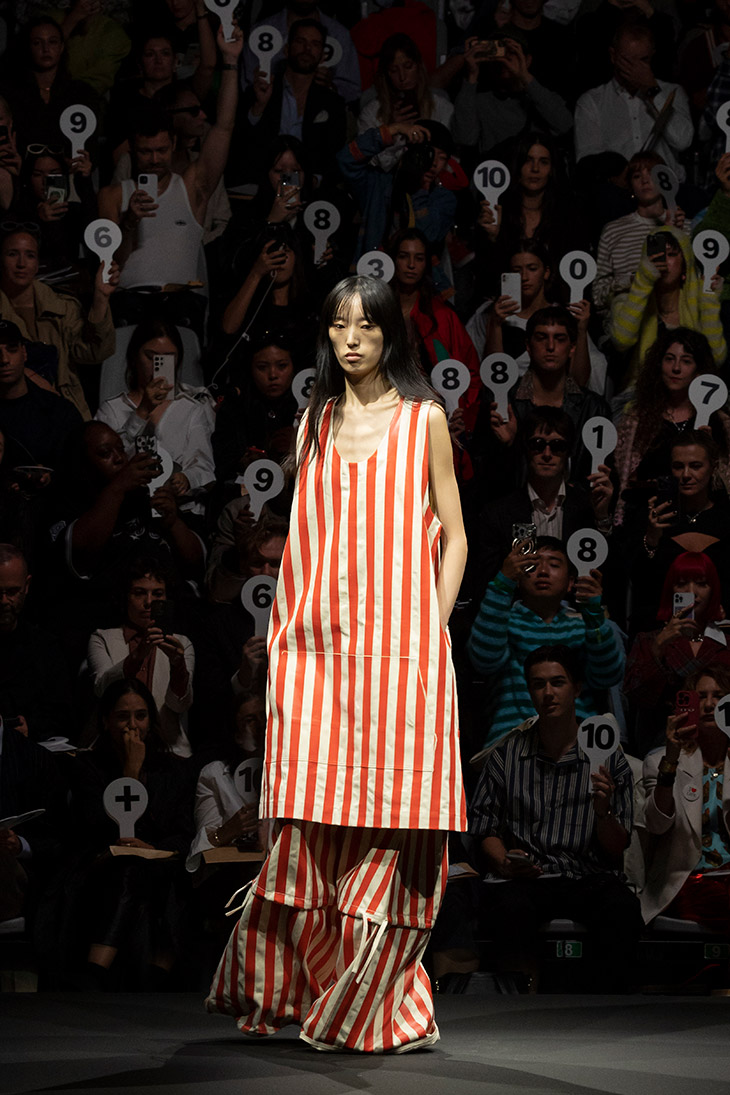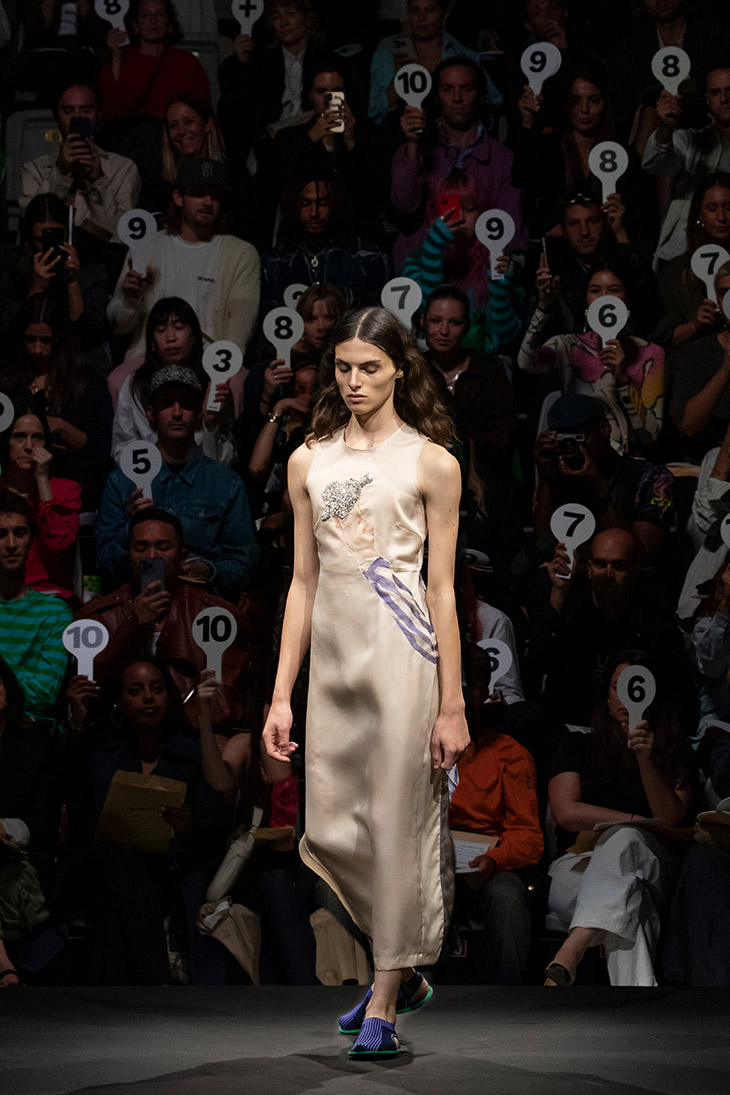 Footwear experiments led to the introduction of the Cuoio family, which includes the Mary Jane and Stringata style for both genders. Additionally, the season boasts knitted shoes and the 1000chiodi shoes in flat and heel versions. Bags and small accessories channel Sunnei's playful essence, with the Twisted Labauletto and Crossed-zipped Lacubetto Bags offering braided shoulder straps made from intertwined shoe laces, leather strips, and rubber bands. A standout is the Multitasking Bag, a versatile accessory that morphs to fit various occasions.
Jewelry sees the return of the Cuore Di Pietra theme, with earrings resembling stone-carved hearts made from brass, but mimicking the texture and appearance of actual rocks. The colors and veins of these earrings evoke specific gemstones like rose onyx, green jade, blue lapis lazuli, and grey rock. Sunnei's sunglasses line, Prototipo, debuts the Prototipo 6, distinguished by its double lens crafted from the see-through material of its frames.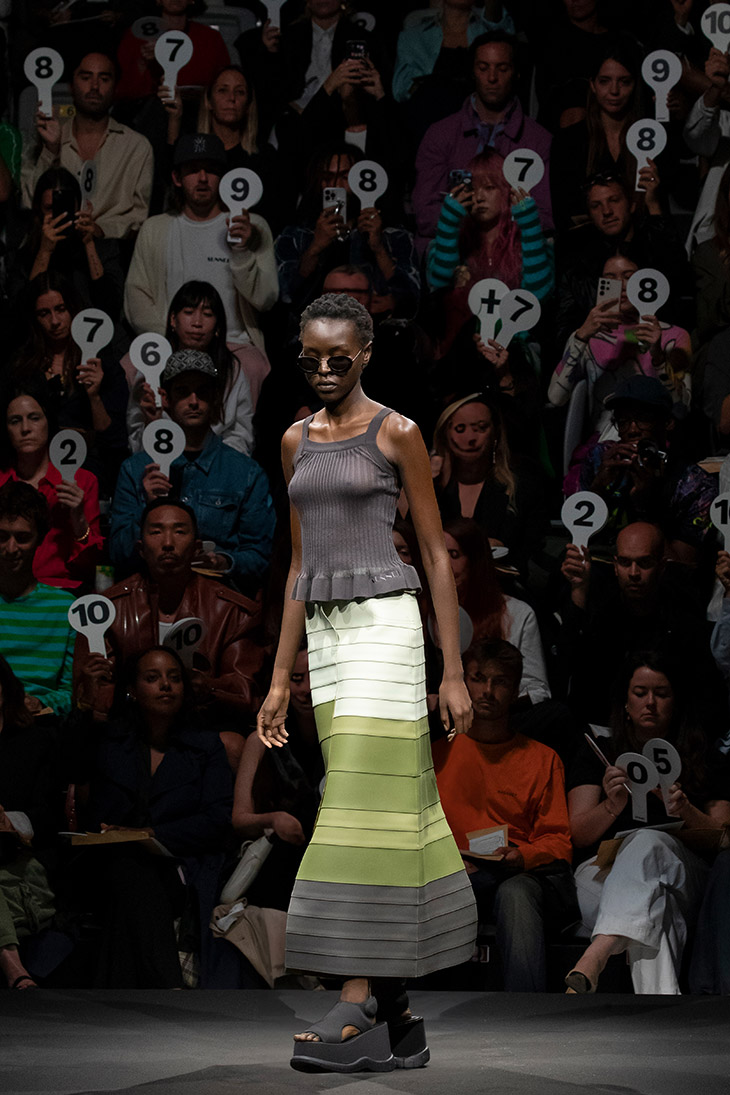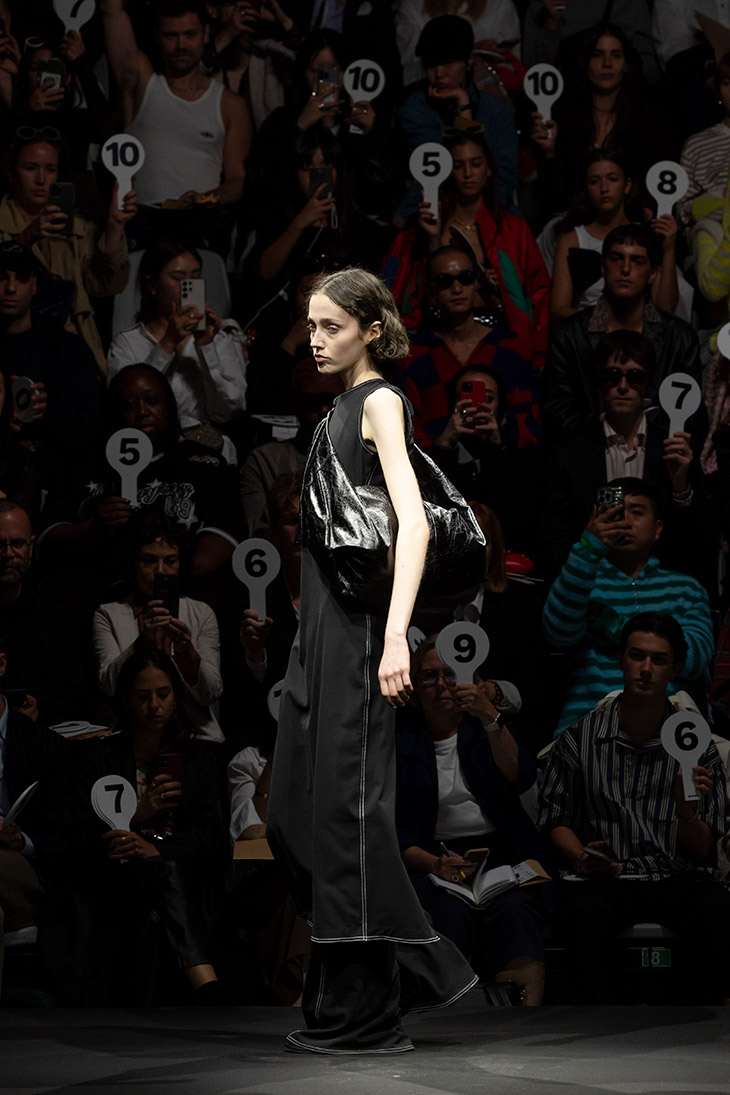 Founders Loris Messina and Simone Rizzo envision each collection as an immersive experience, not just a passive presentation. The duo encourage guests to actively engage and express their thoughts. Their aspiration for the season is that when someone views their new collection, they'll recognize it as unmistakably Sunnei.
Discover every look from the Sunnei Spring Summer 2024 Collection in the gallery bellow: