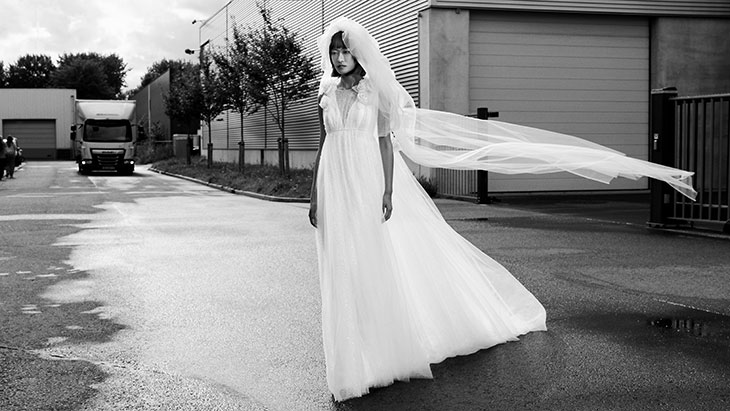 Viktor & Rolf, the avant-garde luxury fashion house founded in 1993 by Viktor Horsting and Rolf Snoeren, and Justin Alexander, the award-winning bridalwear designer and manufacturer, have unveiled the collaborative Bridal collection for Fall Winter 2024.
Viktor & Rolf, celebrated for their provocative Haute Couture and conceptual glamour, have consistently presented groundbreaking collections during Paris Fashion Week for thirty years. This new collection is a testament to their legacy, offering voluminous ballgowns adorned with romantic garden flower embellishments, shimmering tulle A-line gowns, and statement mini dresses.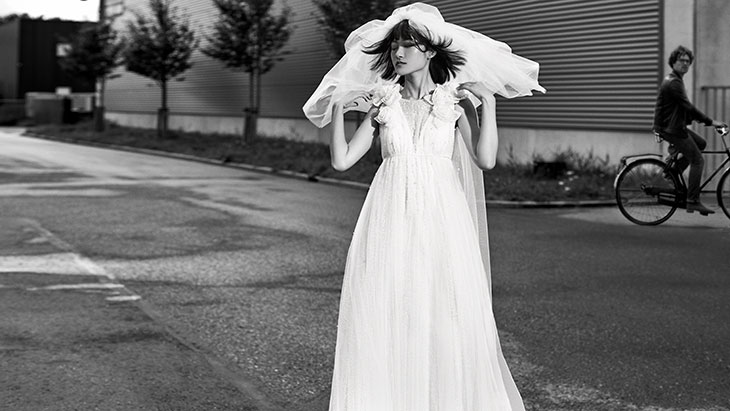 Highlights from the collection include the 'Empire Crystallized Roses Gown' featuring crystallized dew roses and the 'Sculpted Florals Gown', an elegant A-line gown enriched with couture lily, rose, and rosebud embellishments. The attention to detail and the fusion of classic couture influences with an avant-garde twist are emblematic of Viktor & Rolf's unique approach to fashion.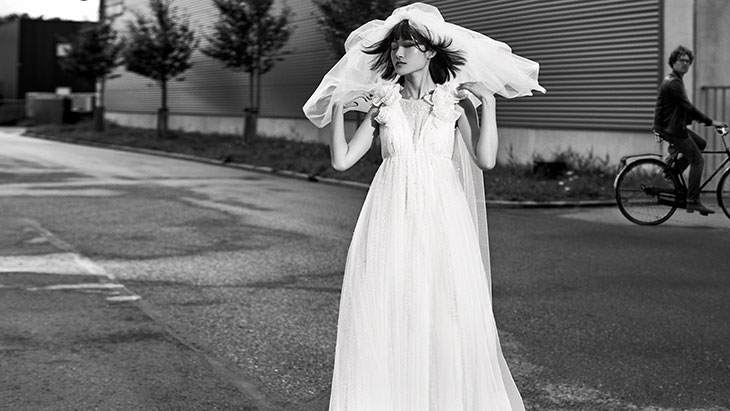 True to Viktor & Rolf's signature style, florals have been reimagined and are prominent throughout the collection, with shimmering tulle, swirled roses, and sculptural lilies stealing the limelight. The pieces also showcase meticulously crafted embellishments, crystallized dew drops, and layered tulle gowns, effortlessly merging Viktor & Rolf's artistic sensibilities with Justin Alexander's renowned craftsmanship.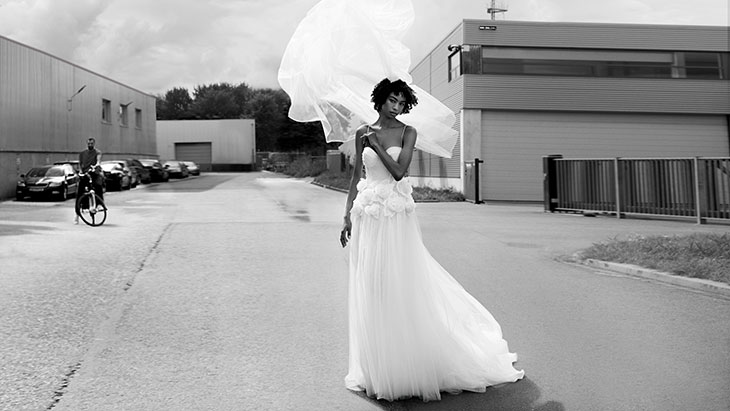 Justin Alexander, recognized globally for his mid to high-end wedding dresses, operates under five distinct labels and has a vast network with offices in New York City, New Jersey, London, Rotterdam, and Hong Kong. His expertise in bridalwear, combined with Viktor & Rolf's innovative design approach, has culminated in a collection that resonates with timeless allure and the signature Viktor & Rolf influences.
Both brands are celebrated for their distinct takes on bridal fashion, making this collaboration a perfect marriage of elegance, craftsmanship, and innovation.