Angelos Frentzos sets the stage for a season of exploration with the co-ed Spring Summer 2024 collection, inspired by the vibrant transit spaces of airports. The collection captures the essence of departures, creating a nexus of connection and exchange through fashion.
SPRING SUMMER 2024 COLLECTIONS
The line infuses a graphic vitality with elements reminiscent of passport photo booths, characterized by striking stripes and compelling prints. This graphic approach is seamlessly integrated into a range of designs, setting a clear mood for the collection.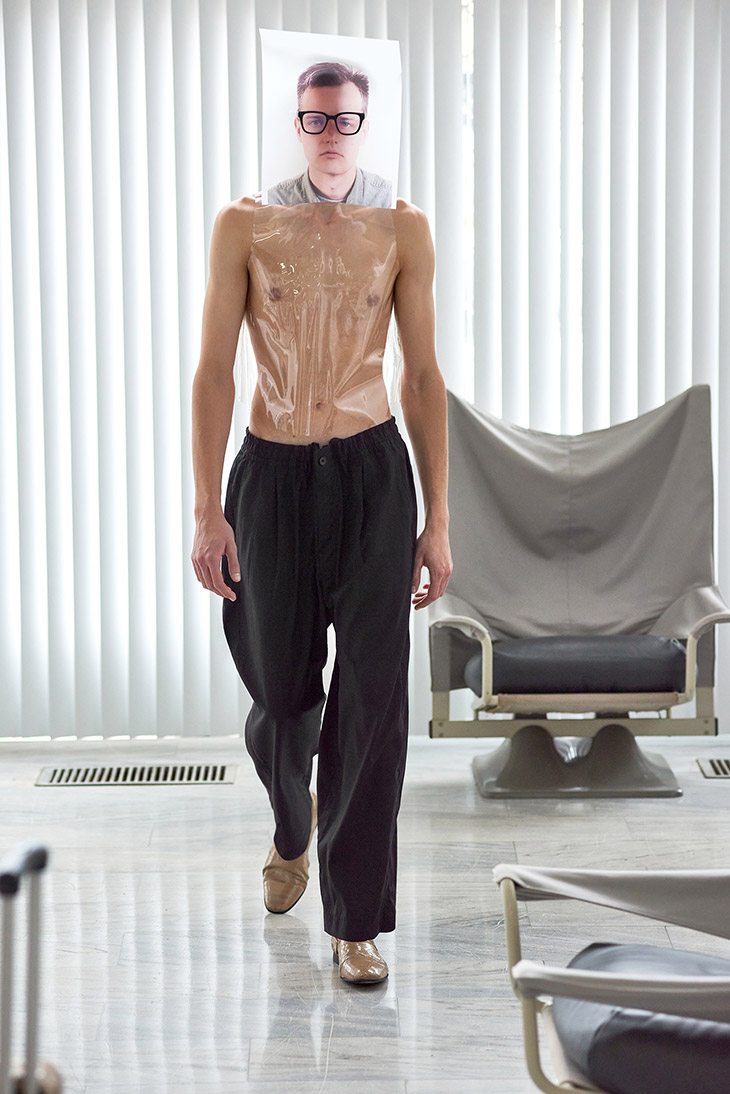 Frentzos cleverly merges casual classics with modern fabrics, crafting a dynamic tension that's further amplified by the exquisite "crashed effect" seen in the collection's tailoring. The garments pay homage to the timeless elegance of ceremonial attire, borrowing techniques from tuxedo construction to create pieces that exude sophistication.
Innovative jelly fabrics are employed to sculpt the body, concealing the layers beneath with pleated and draped designs that add depth and movement. The collection also features a thoughtful nod to restoration, as traditional hardware is replaced with opulent golden touches that refine and elevate the overall aesthetic.
The collection plays with a juxtaposition of silhouettes, contrasting the sleek, millennial-inspired narrow forms against oversized, jumbo-sized structures. This interplay brings the Y2K aesthetic into the present, with an emphasis on layering and the inclusion of anti-luxury accessories that challenge conventional opulence.