Bottega Veneta Spring 2024 collection (Pre-Collection or Cruise/Resort as some may define the season) is a true embodiment of harmony and elegance set up under the Matthieu Blazy's vision for the legendary fashion house. Artfully composed, this collection celebrates the balance between classic Bottega luxury and contemporary design.
Matthieu Blazy, at the helm of brand, has steered the collection towards a direction that honors Bottega Veneta's rich heritage while infusing a fresh, avant-garde spirit. The Spring 2024 characterized by an elegant yet bold aesthetic that speaks to the fashion-savvy. As by definition the pre-collections often focus on the brand's DNA, and as such the Bottega Veneta Spring 2024 collection is celebrating the label's signature pieces.
The campaign, cast by Anita Bitton, brings together a diverse array of models – including Badhiel Nyang, Chu Wong, Daisuke Ueda, Emma Balfour, Kris Wardak, Lara Menezes, Noah Ramos, Sun Mizrahi, Tess Breeden, Zhao Lei and Walid Fiher – each embodying the brand's inclusive and global perspective. Bottega Veneta's Spring 2024 line-up is punctuated by the interplay of textures and patterns, as seen in the checkered ensembles and the signature Intrecciato present in the woven leather accessories. A grayscale palette is enlivened with pops of bold color, exemplified by the striking evolution of the classic footwear pieces and the vibrant yellow knitwear, showcasing the label's flair for juxtaposition.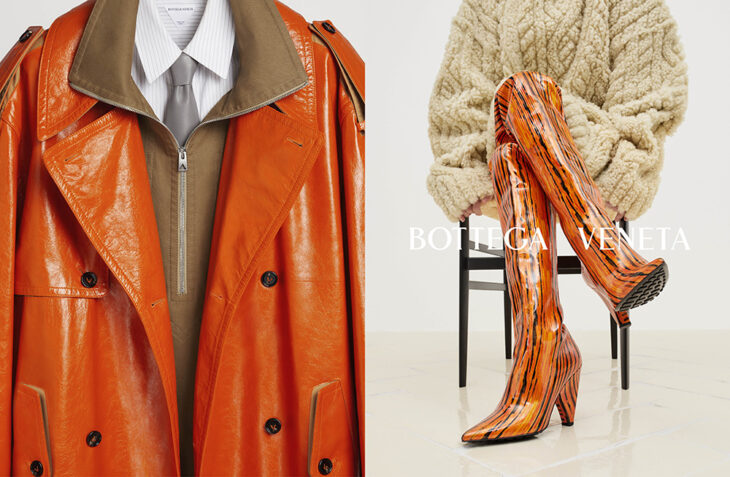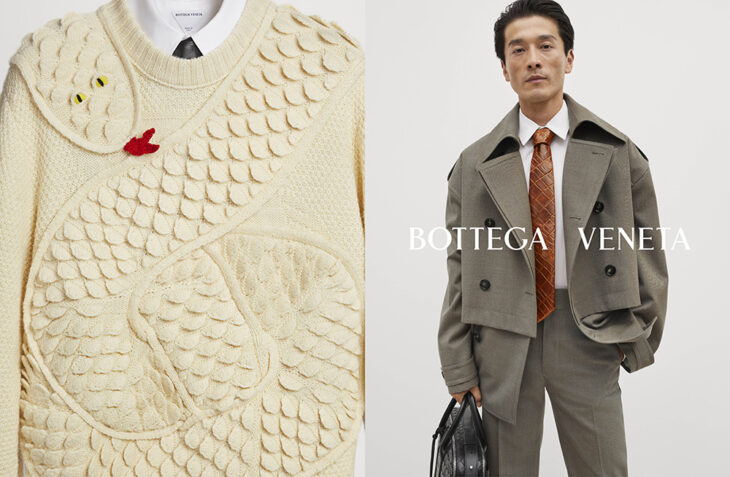 The accessories, a hallmark of Bottega Veneta, do not shy away from the spotlight. The handcrafted leather bags feature the brand's iconic intrecciato weave throghout, now reimagined in oversized proportions and unexpected shapes, seamlessly blending functionality with high fashion.
This collection stands not just as a representation of the label's dna, but also as a new narrative of Bottega Veneta's evolution, echoing Blazy's commitment to pushing the boundaries of luxury. Continuing the label's exploration of tradition and innovation, a vision splendidly realized in every stitch and silhouette.
Discover more of the Bottega Veneta Spring 2024 collection in our gallery:
Designer: Matthieu Blazy
Casting Director: Anita Bitton
Models: Badhiel Nyang, Chu Wong, Daisuke Ueda, Emma Balfour, Kris Wardak, Lara Menezes, Noah Ramos, Sun Mizrahi, Tess Breeden, Walid Fiher