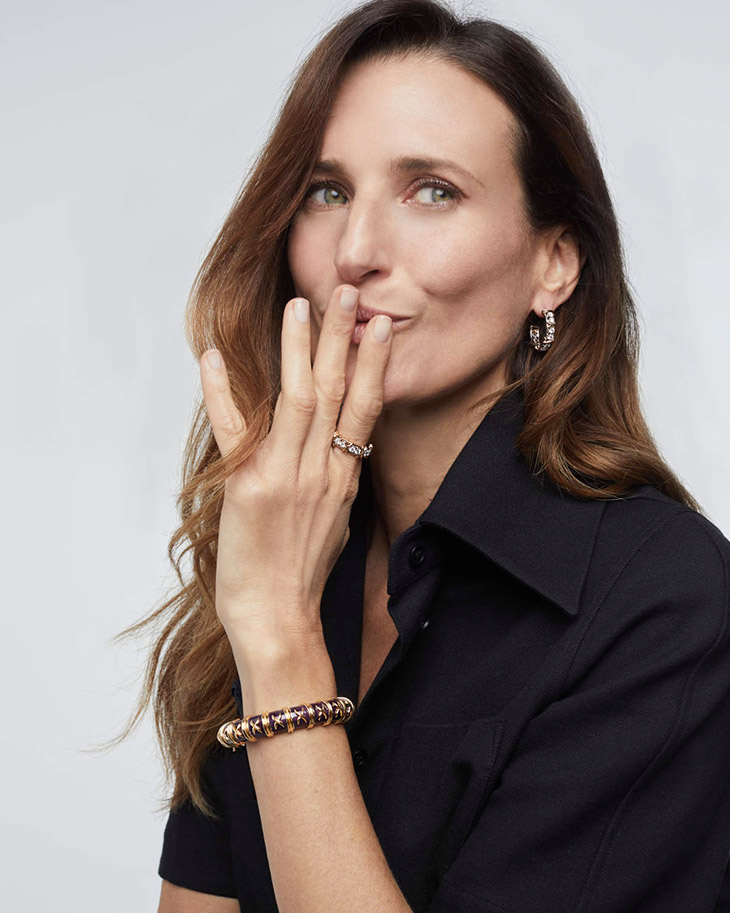 Luxury jewelry house Tiffany & Co. has announced French actress Camille Cottin as its newest House ambassador. This partnership underscores the brand's longstanding connection to France, which dates back to its foundation in 1837. Over the years, the New York-based jeweler has woven French savoir-faire into its design ethos, notably through the work of Jean Schlumberger, who served as the House's Creative Director for decades and infused his French cultural heritage into some of Tiffany & Co.'s most iconic pieces.
Camille Cottin, known for her exceptional acting talent, exquisite taste, and innate wit, expressed her admiration for Tiffany & Co.'s visionary designs and its commitment to innovation and modernity. She spoke about the versatility of Tiffany & Co.'s pieces, ranging from everyday delicate items that add a touch of luminosity, to extravagant pieces perfect for parties, and those that tell stories, carry history, or symbolize love and promises.
Cottin's forte in storytelling, showcased in both film and television productions like Thomas McCarthy's "Stillwater", Ridley Scott's "House of Gucci", "Call My Agent", and "Killing Eve", has significantly bolstered her international presence. Her quintessentially French taste has also garnered attention within the fashion community.
Recalling her experience with Tiffany & Co. jewelry, Cottin mentioned wearing Flame Ear Clips from the Schlumberger collection to the Met Gala, describing the piece as powerful, modern, elegant, precise, shimmering, and feminine.
Tiffany & Co.'s history of ambassadors includes iconic figures like Audrey Hepburn, Elizabeth Taylor, Beyoncé, and Jay Z, who have captured the mood of their times in a way that is both current and meaningful. These ambassadors have also echoed messages that resonate with the timeless appeal of the House's exceptional pieces, a tradition that Camille Cottin is set to continue.