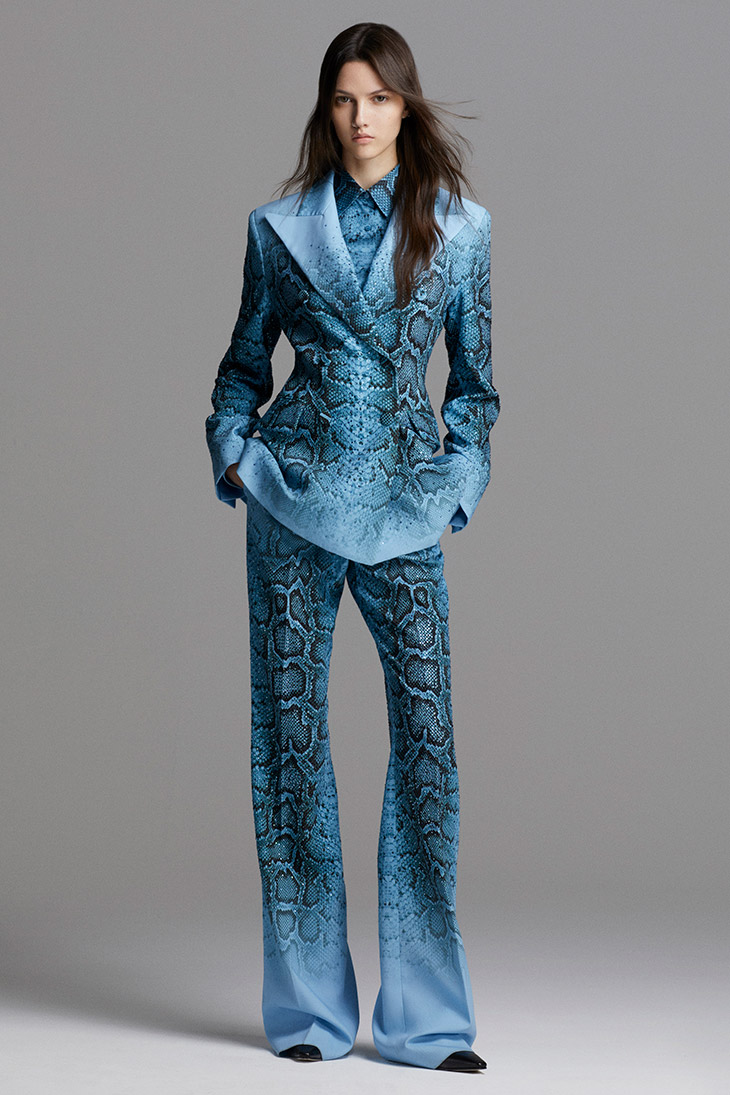 In the Ermanno Scervino Resort 2024 Collection, the essence of travel transcends the tangible, ushering in a dreamlike exploration of style. Inspired by the words of Guy de Maupassant, the collection evokes the image of a woman of curiosity and cosmopolitan flair, journeying through fantastic landscapes and diverse cultures, her wardrobe an intricate mix of contrasting styles.
Crafted with a keen eye for tailoring, the collection features waisted blazers and boxy jackets layered over wide Bermuda shorts adorned with oversized pockets and voluminous cargo trousers that gather at the ankles. Embroidered suede cowboy boots make unexpected appearances beneath the hemlines of coats, miniskirts, and shorts, encapsulating a spirit of adventurous eclecticism.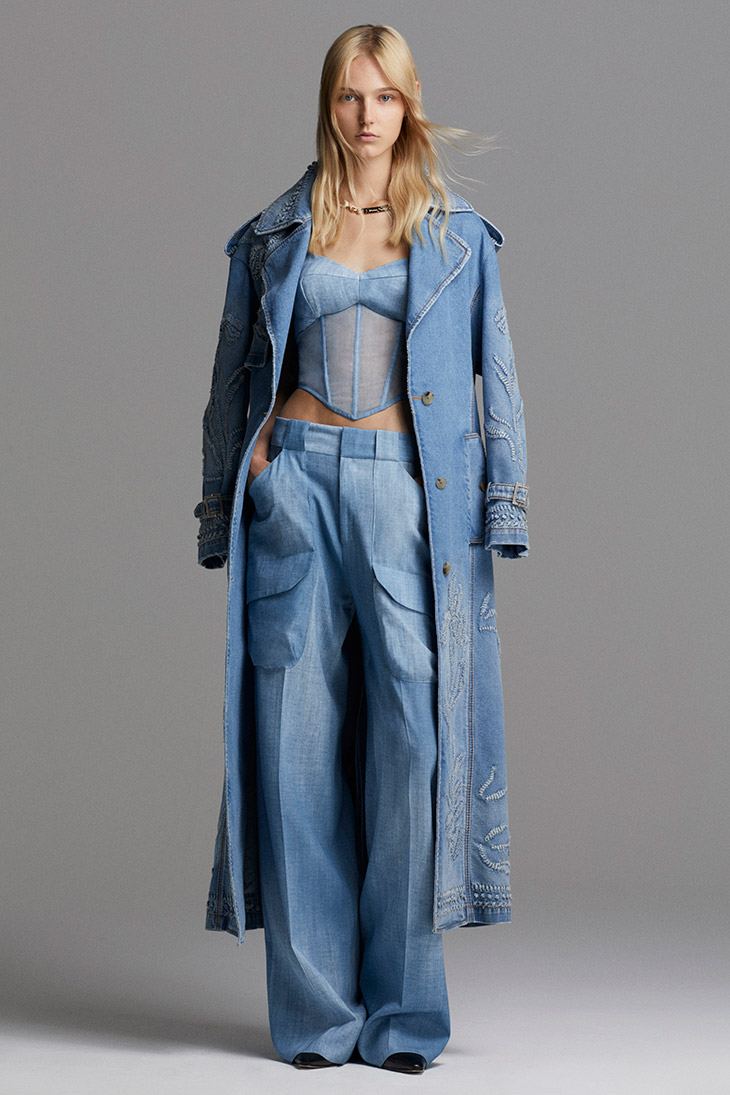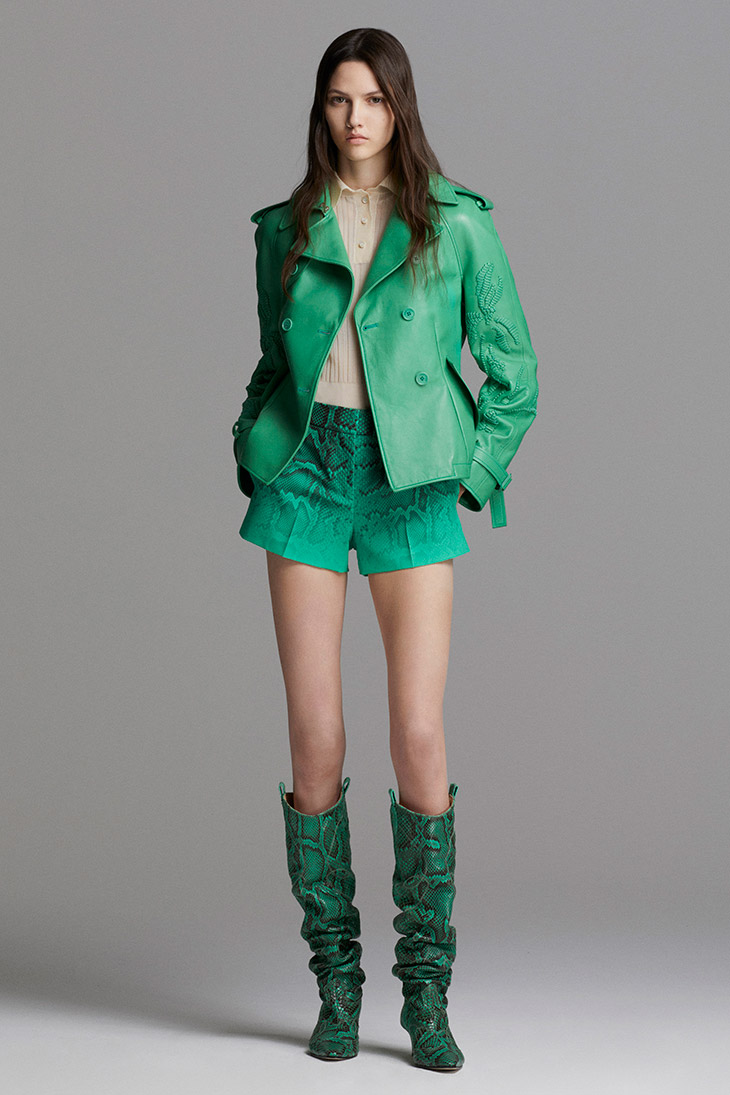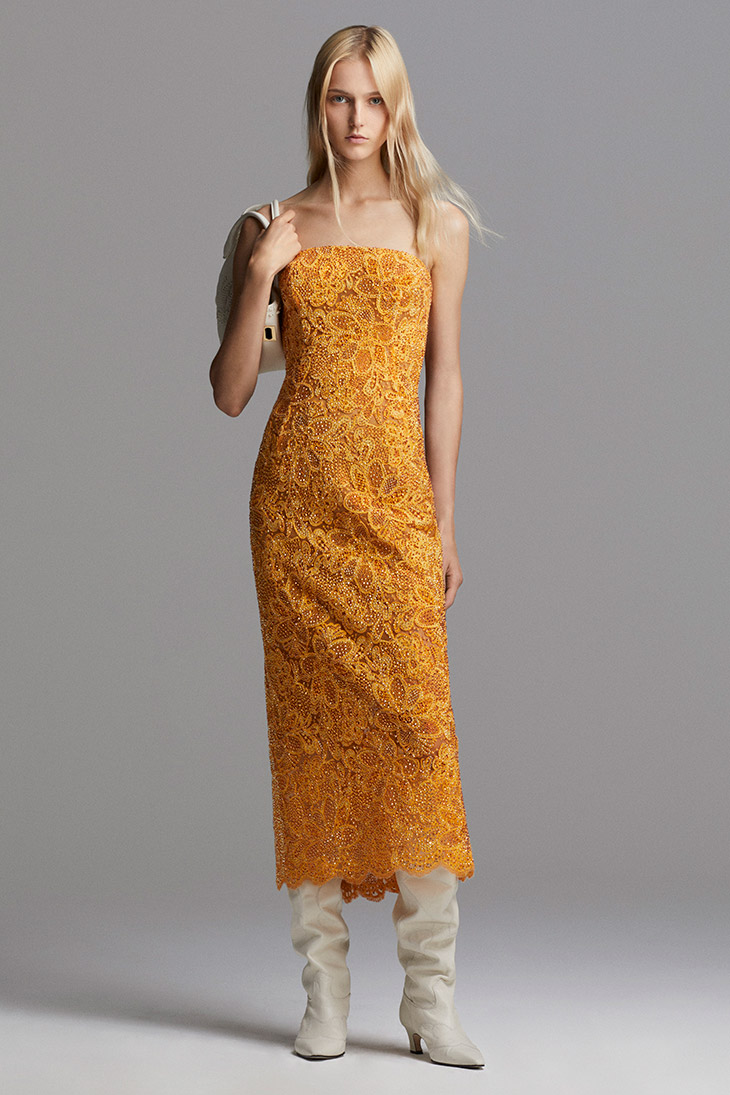 The collection's palette traverses the spectrum of nature, from colonial hues to the rich greens of an anaconda and watery blues that mimic reflections in a pool. Mango-colored lace, knitwear, and hand-embroidered nappa leather are introduced, while glove-soft nappa and sculpted ivory knits provide a tactile counterpoint. Black fabrics are chosen to enhance the delicate play of transparency that has become a hallmark of Scervino's designs.
Ermanno Scervino's passion for exquisite materials shines through in the crystal-illuminated printed marocaine, impeccably tailored denim, snake-printed lace that pulsates with life, and the intricately carved and embroidered white poplin that crafts both puffed and masculine silhouettes.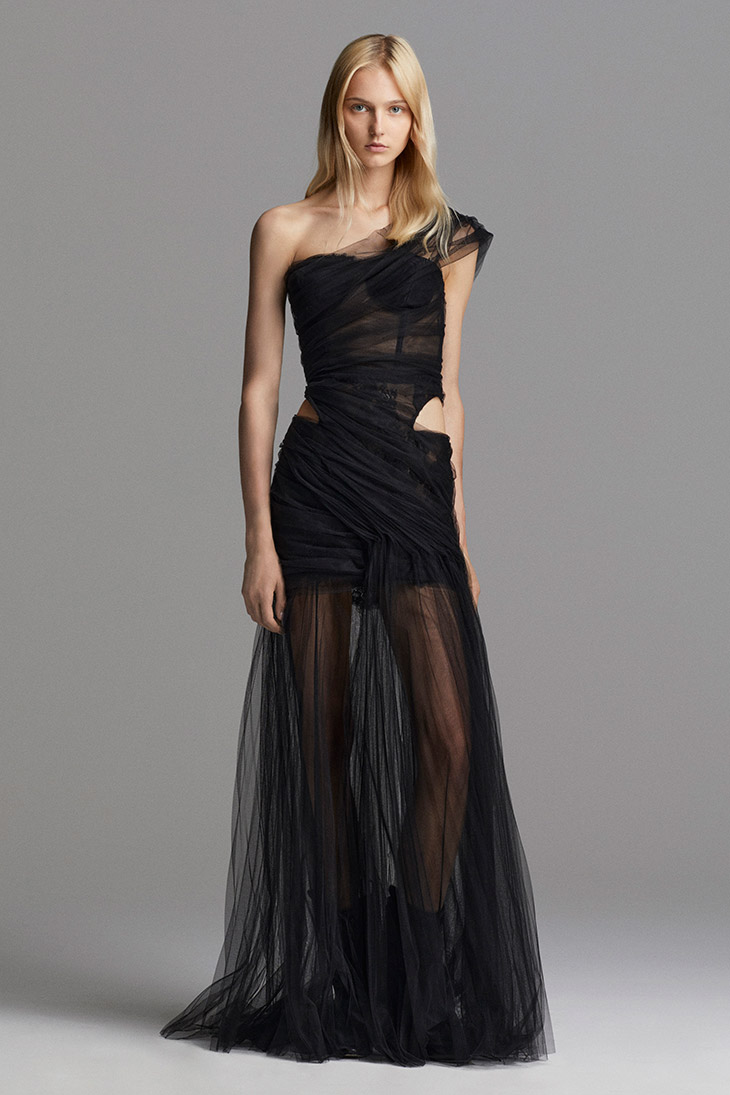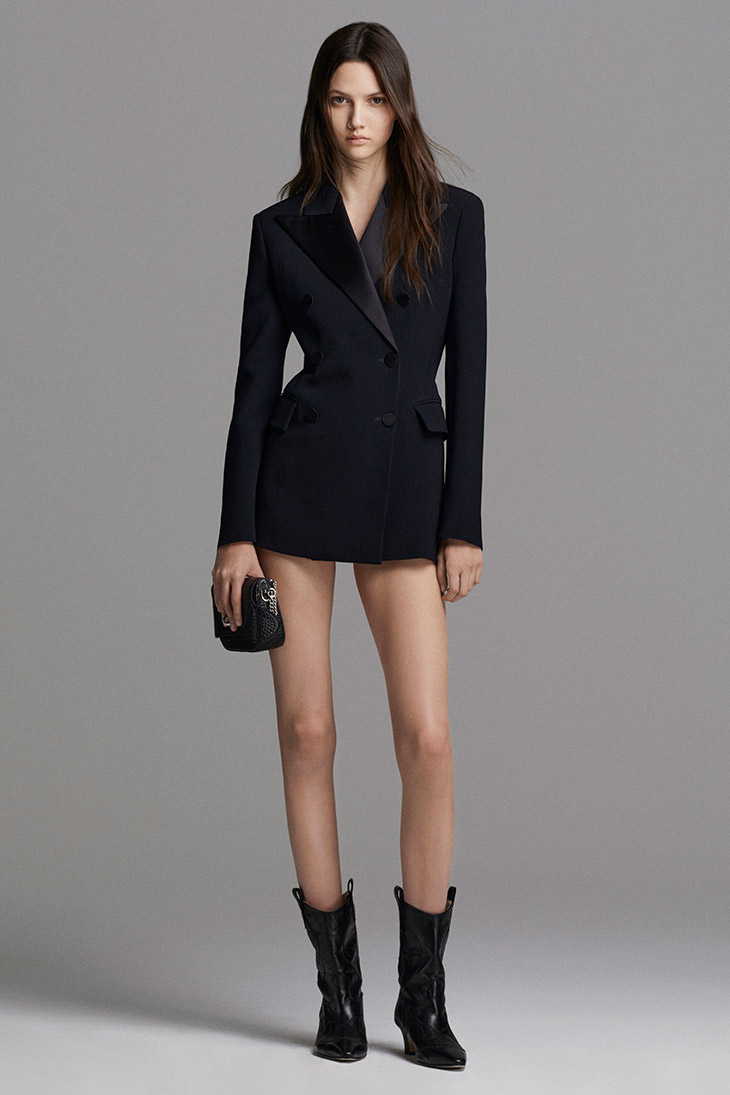 The narrative of the journey is further carried by the assortment of bags – from large to small, in a palette of natural tones, blues, emerald greens, and whites. Sack bags, pouches, and handbags are presented as integral components of a traveler's ensemble, suggesting a voyage that is as much about discovering new scenarios as it is about fashion.