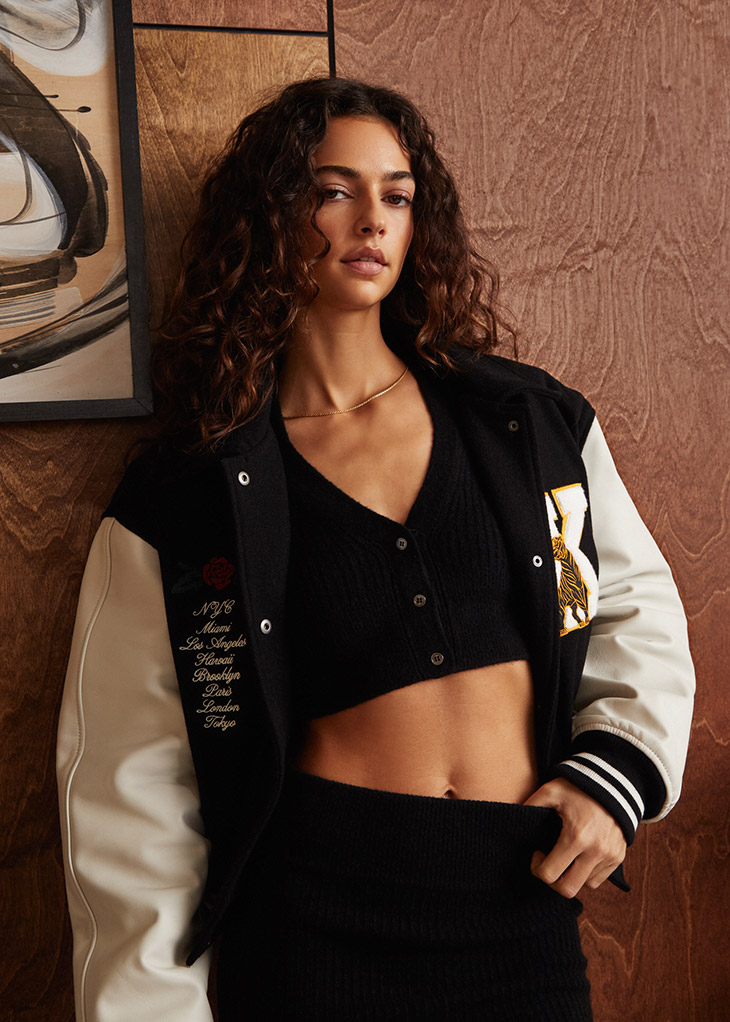 Kith Women's latest Winter 2023 collection emerges as a refined yet diverse range that integrates timeless essentials with a nod to vintage motocross aesthetics. Building upon the narrative set by its Fall 2023 lineup, this season's focus hones in on sophisticated outerwear, structured tailoring, and exquisite evening wear, all imbued with Kith's bespoke seasonal color palette. This palette blends neutral and icy tones with bursts of intense, warm colors that add depth to the collection.
The assortment showcases an array of luxurious materials, from the meticulously sculpted triacetate satin forming the elegant Tux Tailoring Set to the unique, handcrafted chainmail made in New York, exemplified by the striking Dana Cowl Neck Bra & Ashtyn Skirt. Soft mohair knitwear also takes center stage, offering pieces like the Maddox Mohair Cropped Long Sleeve, designed to complement the Furgora Beret, a fresh addition from Kith Women's ongoing collaboration with Kangol.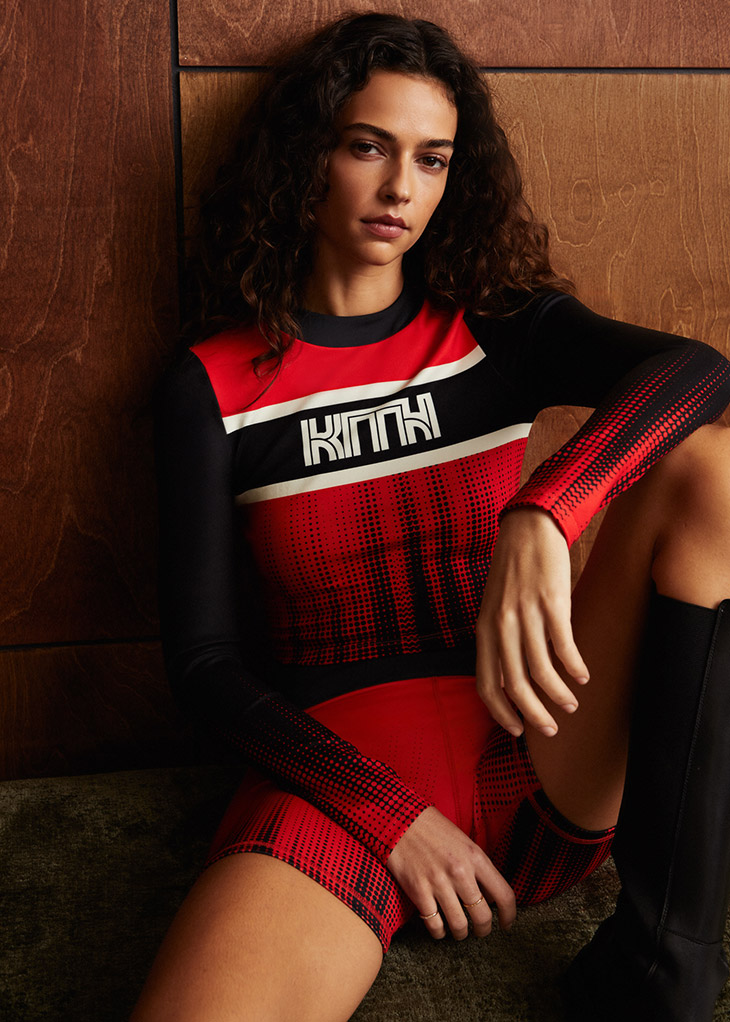 Key pieces from the outerwear selection are the epitome of luxury, particularly the Lennox Panelled Bomber, Merra Double Breasted Coat, and the Amani Moto Bomber – all fashioned from sumptuous 100% lamb shearling. The Lennox Bomber interweaves plush tipped shearling with curly varieties, adorned with a leather Kith Script patch. The Merra Coat combines elegance and comfort with its shearling construction, complete with Kith-branded buttons and a distinctive leather patch. The Amani Moto Bomber presents a color-block design with a standout shearling collar and contrast corded piping, best paired with the leather Ren Mini Skirt.
Moto inspiration continues with the Idra Stretch Zip-Up and Evren Moto Pant, accented with striking white leather piping. Meanwhile, the Winter Classics 2023 line retains its hallmark aesthetic but welcomes novel shapes like the color-blocked Corey Hooded Nylon Puffer and the updated Ryder Quarter Zip with its unique yoke detailing and crafted from Kith's signature interlock fabric.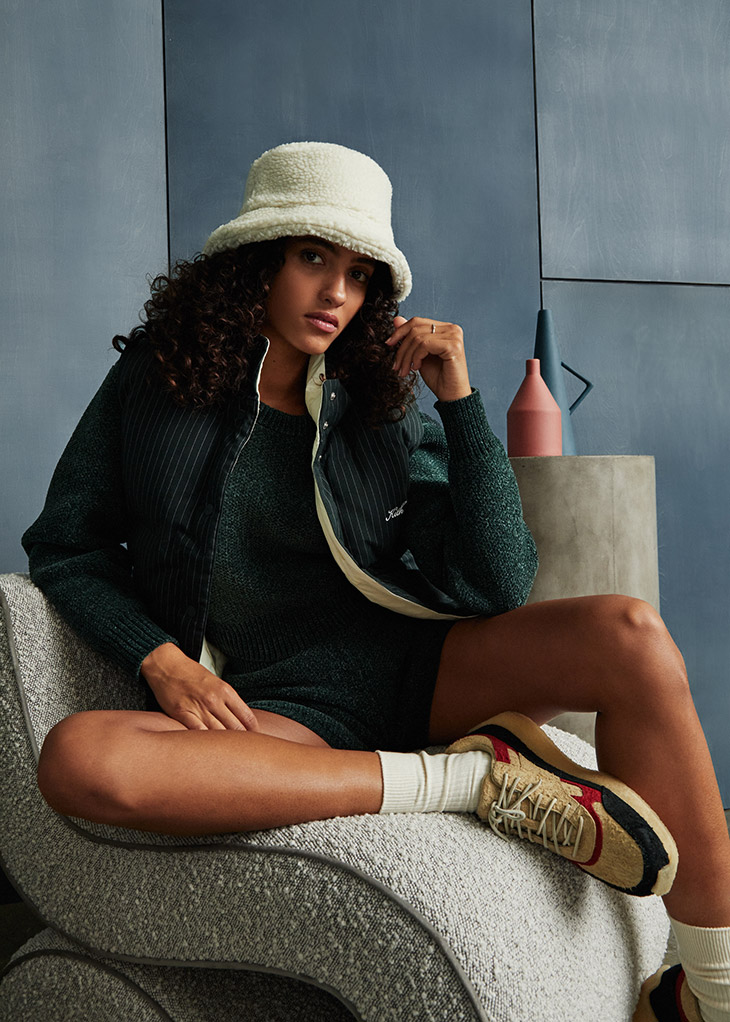 The collection is further enriched with the return of the Shae Cropped Puffer, now reversible, highlighting a tonal plaid exterior that flips into a velvet-textured nylon interior. Kith Women Active also makes a comeback, offering a selection of activewear in heavyweight jersey, ideal for various exercise intensities and adorned with seasonal colorways.
Complementing the apparel, the accessories range features items like shearling earmuffs and a crossbody bag, alongside the Kith for Kangol Furgora Beret – an oversized rendition of the iconic Monty Beret. The accessory collection is rounded out by the Specchio Mini Crossbody Saddle Bag, a stunning piece in 100% cowhide specchio leather, versatile with its removable and adjustable strap.