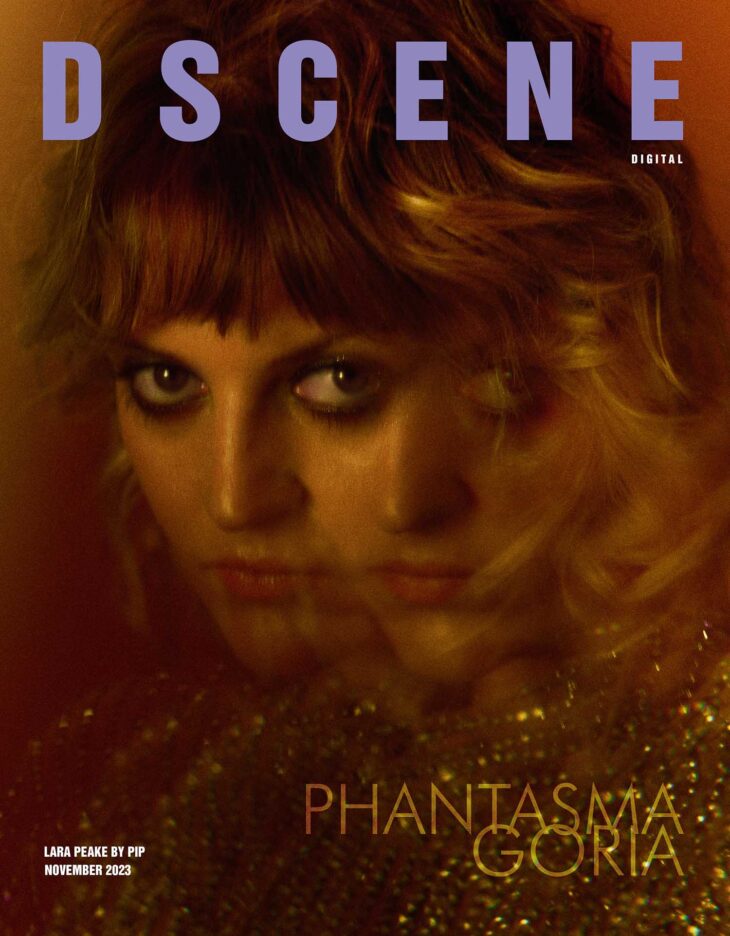 British actress Lara Peake stars in DSCENE Magazine's November 2023 cover story, highlighting her role in the acclaimed film "How To Have Sex," a winner at the Cannes Film Festival's Un Certain Regard 2023. Peake, known for her dynamic performances in BBC's "Born To Kill" and Netflix's "The English Game," speaks with editor Katarina Doric about her profound portrayal of Skye, a character that navigates complex themes of youth, consent, and the nuances of female relationships. The film, having already made its debut on MUBI on November 3rd, showcases Peake's depth and versatility as an actress.
With her career on a remarkable trajectory, as evidenced by her striking work in BBC Three's "MOOD," Peake's repertoire includes a range of diverse roles, from the dystopian "Brave New World" to the eccentric "How To Talk To Girls At Parties." In her exclusive interview for DSCENE, Peake shares insights into the challenges of embodying the character of Skye and the conversations the film has ignited.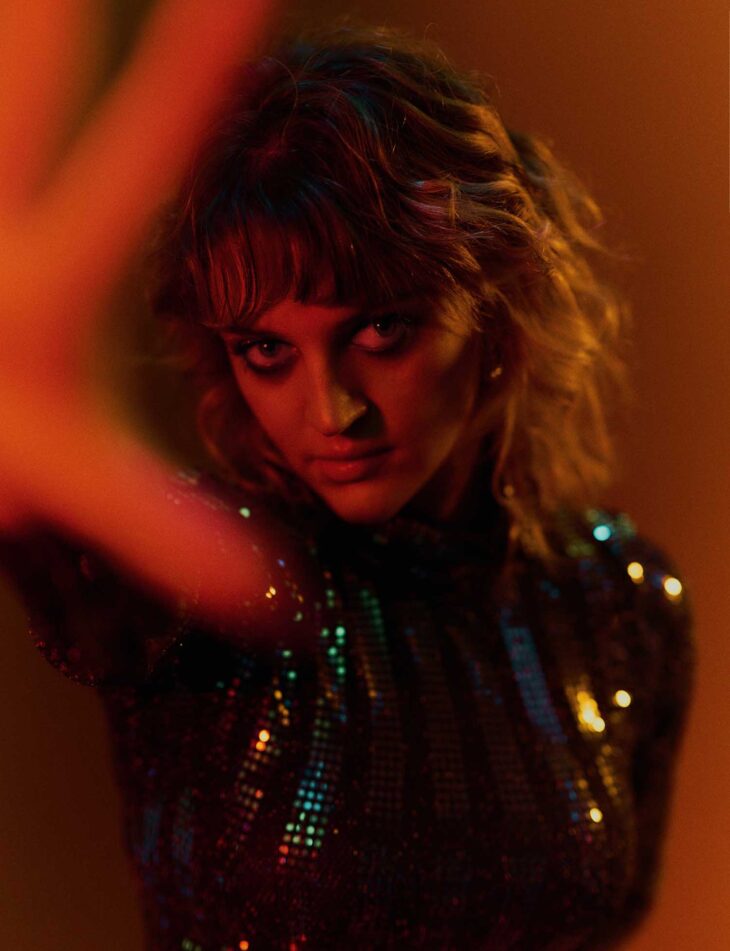 "How To Have Sex" tackles complex narratives around consent and female safety. Can you tell us about what drew you to the role of Skye and what her character represents in the context of this storyline? – I think she symbolises a lot of the pressures from society and social media on young people today. She's ultimately still really young and is figuring out how to navigate the world around her but really feels the weight of pressure on her to look and be a certain way. Skye isn't the most likeable out of the girls, she jabs at people and tends to put her friends down a lot with snide comments. She's the ring leader of the group but when that starts to slip between her fingers she struggles to know where she stands.
How did you approach the emotional depth required for your role, and what were the challenges or learnings from portraying such a layered character? – My first impression of her was that she's a bit of a mystery and I felt like she has this secret deep down that she's hiding. Maybe about something that's happened in the past or is ongoing but whatever it is I wanted to keep it a mystery from everyone including myself. I had fear of playing her secret rather than the nasty bravado it creates as a result. You have to find ways to empathise with characters and to me knowing what that secret was took something away from her that I felt was just hers. I wanted her to have that, because I don't think she's ready to share. Keeping it dormant in her but not too far from the surface was key though because there's still a vulnerability in her bravado. It only takes one good comeback from Paddy or Badger to break it down.
This film captures the experiences of three teenage girls on a holiday, each having distinct narratives and perspectives. Can you tell us about the dynamics between the lead characters and how they evolve throughout the film? – Each of them are so different to one another in lots of ways but ultimately really love each other a lot. I think there's a real sense of time running out in the film and there's this fear that they won't stay friends forever which adds to the frantic nature of their friendship. In rehearsals our director, Molly Manning Walker, was asking us to discuss how the group dynamic shifts over the course of the film. It's the classic two's company, three's a crowd scenario. It's all Em and Tara to begin with then, as the pressure to have sex intensifies, Skye and Tara get closer. But by the end of the film Tara feels completely left out by the fact Skye and Em have got better GCSE results than her and are able to go to a different college. That and also Skye's jealousy of Tara forges a ridge between them.
"How To Have Sex" premiered at the prestigious Cannes Film Festival and won the Un Certain Regard award. How was the experience of being part of such a grand stage, and how did the audience's reception at Cannes impact your perspective on the film? – So surreal and overwhelming. It was honestly mental. I remember the reception and the applause in the cinema and thinking 'Oh my God, what have we made?'. It hit me all at once and the emotion just poured out of us all as we looked at each other like 'Wow'. Then everyone suddenly started chanting "Ooo ah Malia", which we chant throughout the film and I thought okay people support this a lot. They're behind us here. I think the conversations that have spawned from the film regarding sex and consent have been incredibly eye opening and important.
Given the serious themes the film addresses, were there any particular moments during the shooting that were especially challenging or poignant for you? – I found it really hard bursting into the bedroom and lying next to Tara after what's happened seconds before. Also the airport scene when Tara is visibly not ok yet Skye is totally avoidant. I think Skye is actually very intuitive and can read a room quite well, so her making the decision to brush everything off felt really tough and a bit grubby at times. But I do think it's a protective measure she's put in place for herself, for her right now she'd much rather deflect and avoid conversation than have it.
Over the years, you've been a part of diverse projects ranging from BBC's "Born To Kill" to Netflix's "The English Game." How do you choose your roles, and what do you look for in a script or character? – I feel really fortunate to have had the roles I've had so far. I love a challenge and I'm really grateful that each one has pushed me creatively. I try to keep myself from being looked at as one thing or a certain type of actor that plays a certain type of role. I look for the chance to play roles that are the opposite to one another and appear in projects across a wide range of genres.
Your career trajectory has seen you work alongside many prominent actors and creators. Can you share any memorable experiences or advice you've received that have shaped your approach to acting?
"You're only as good as your last job."
"If you want to act drunk try really, really hard to act not drunk"
"When the camera's not on you, give just as much as you would when it is"
What's next for Lara Peake? Are there any dream roles or genres you're eager to explore? – Ah! So many! I'm really open to be honest. I've got a wish list of directors I'd love to work with so hopefully I can have the opportunity to tick off some of those in the future. There's a couple of projects I have in the New Year that I can't talk about right now but am really excited about. For now I'm just really looking forward to catching up with friends and family over Christmas.
Photographer: Pip @bypip
Stylist: Jess Stein @jessiesteinstylist
Makeup Artist: Andriani Vasiliou @andrianimakeup
Hair Stylist: Chad Maxwell @chadmaxwellhair