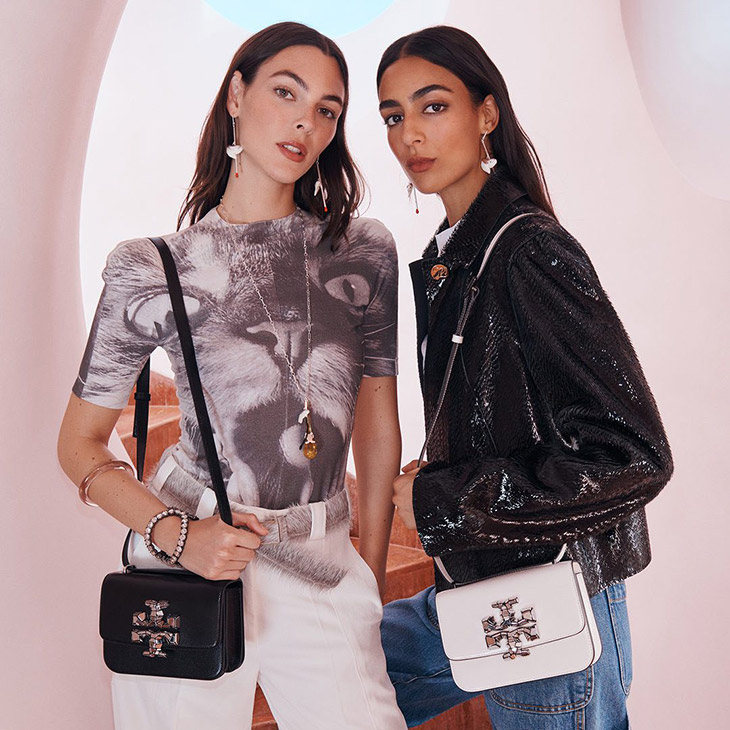 The Tory Burch Holiday 2023 collection introduces a season of elegance, offering numerous ways to dazzle and shine. This collection stands out with its emphasis on clean lines and interesting textures, and it includes an intriguing twist: pieces that are photo-printed with the work of German photographer Walter Schels, renowned for his heroic animal portraits.
Key elements in the collection are signature handbags such as the Fleming, Ella, and Kira, each updated with metallic materials and intricate details. A highlight of the collection is the Miller kitten heel, now featuring an all-over pavé embellishment, perfect for holiday festivities.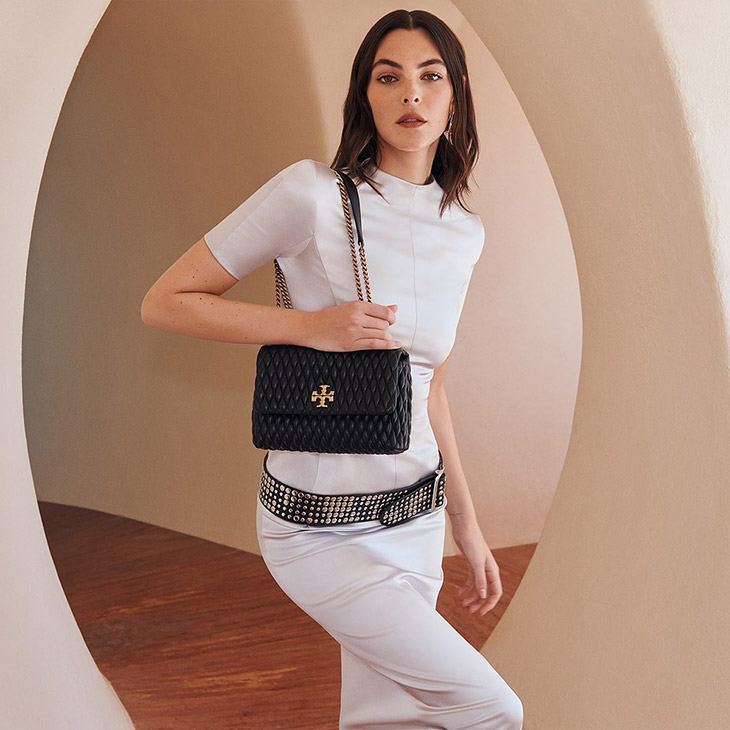 The Holiday 2023 campaign was set against the backdrop of Le Palais Bulles, the iconic home of the late fashion designer Pierre Cardin. Located in the south of France, this estate is known for its retro-futuristic curves and expressive interiors, making it an ideal setting for showcasing the collection's interplay of clean lines and intense textures.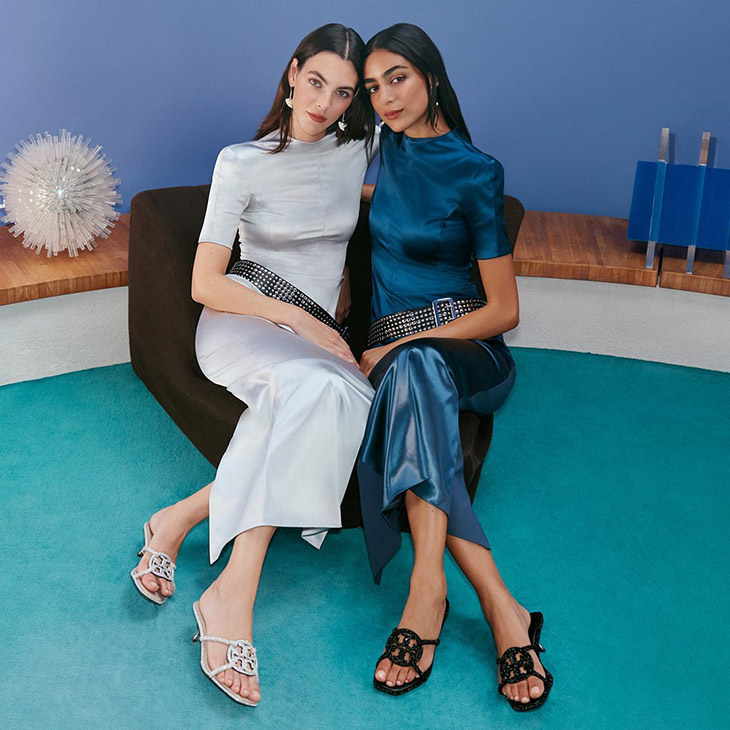 Photographer Oliver Hadlee Pearch has captured the essence of the season through his lens. Top models Nora Attal and Vittoria Ceretti bring the collection to life, embodying the beauty and brilliance that Tory Burch aims to convey in this holiday season's offerings. In charge of styling was Brian Molloy, with casting direction from Ashley Brokaw. Beauty is work of hair stylist Cyndia Harvey, and makeup artist Lucia Pica.