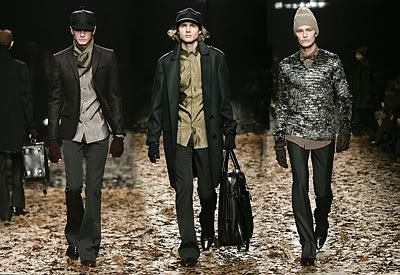 Fashion Week: Milan
Collection: Burberry Prorsum Fall Winter 2008
Models: Axel Mirathon, Julian Hennig, Douglas Neitzke, Cole Mohr, Gerhard Freidl, Danny Beauchamp …
Soundtrack:
Website: www.burberry.com
Photos: Click HERE to download photos from the show in one zip folder. Credit for the photos goes to modelhommes.com forumers.
You can view the video from the show at the Burberry website, by clicking HERE.