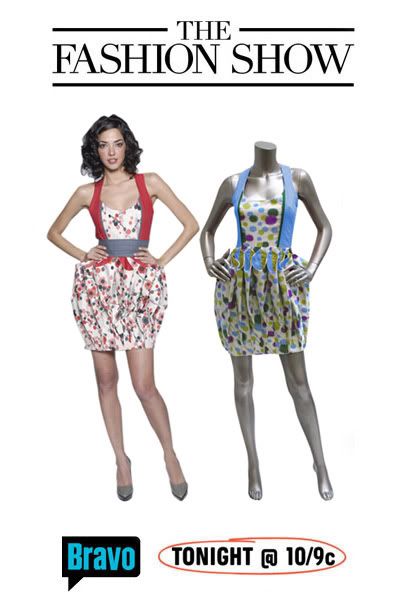 Judges:
Isaac Mizrahi, Kelly Rowland and Fern Mallis
For their Mini Challenge this week, the designers must put forth their best efforts at creating a uniquely draped dress using SOLELY 1 piece of fabric and 12 pins. For their elimination challenge, the contestants have the ultimate project: design your fantasy evening gown incorporating Swarovski crystals into their designs. With just FIVE remaining, the pressure is on to make it to the final four but the designers get a little help from some surprise guests. Will the extra hand hands them secure a space towards the finale? Or will the help ultimate hurt them?
Also check out this cute
recap of The Fashion Show
(so far) in under 4 mins! Great for new viewers and those that need a refresher.
Catch this episode tonight @ 10/9c only on Bravo and don't forget you can purchase past winner designs
HERE
.