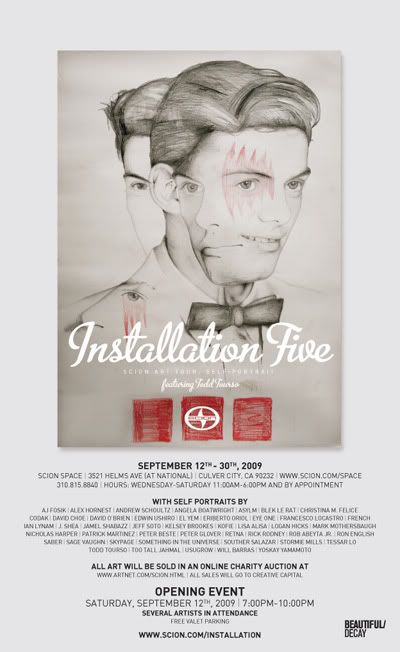 Scion's Installation 5 – Final Show in LA
Date: September 12th – 30th
Place: SCION Space |3521 Helms Ave|
Opening Event: Saturday, September 12th 7pm-10pm
Several artists in attendance
Scion's Installation 5 national art tour is wrapping up with the final show at the Culver City gallery, opening September 12th. There will also be an online auction of all the artwork, from September 12 – September 30 taking place at:
www.artnet.com/scion.html
For the fifth year, Scion auctions off an unprecedented collection of contemporary works to benefit charities and
non-profits that support independent artistic expression. The Installation 5 Tour collection features literal and non-literal self-portraits of varying cost by international art luminaries, with 100 percent of the proceeds aiding Creative Capital, the premier national artist support organization (
www.creativecapital.org
). Audiences around the world can begin bidding Sept. 12 when the Installation Tour auction goes live on ArtNet at
www.artnet.com/scion.html
. The auction closes on Sept. 30. More info and images under the cut
: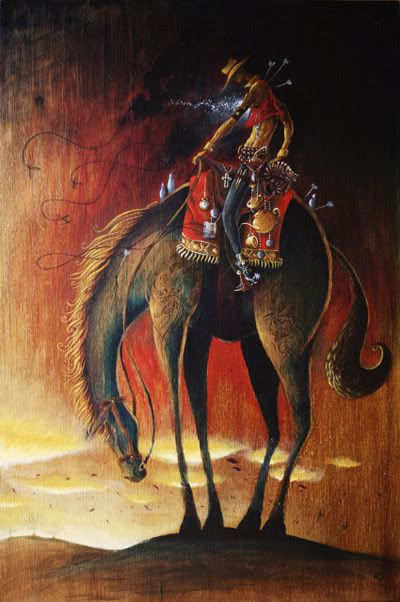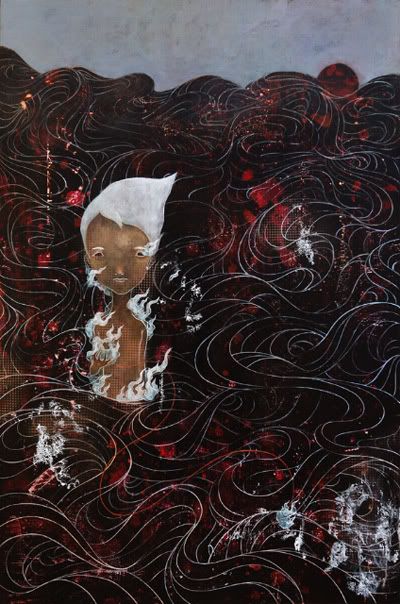 After traveling through Detroit, Art Basel in Miami, Phoenix, Minneapolis, New York, San Jose, Philadelphia and Portland, the tour concludes at Scion's 4,2000 square foot gallery in Culver City. The exhibition will be available for viewing and bidding from the gallery on Sept. 12 through Sept. 30. Artwork values range from $100 to $17,000 and bidding will begin at 25% of the art's estimated worth.
"It is an absolute honor to work with these incredible artists in support of visionary arts non-profit organizations," says Jeri Yoshizu, Scion sales and promotion manager. "Since we launched the Installation Tour in 2003, we've raised more than $190,000 for art-related charities and look forward to continuing our support of exciting and impactful contemporary art."
"Scion Installation 5: Self Portraits" features established and respected artists, including the godfather of stencil art, Blek le Rat, and Devo's Mark Mothersbaugh, alongside other notable and up-and-coming photographers, painters and video artists.
Launched in 2003, Scion Installation is a revolutionary art tour affirming the brand's ongoing commitment to support independent artistic expression, featuring work from esteemed contemporary artists, designers and photographers. Previous participants include: Andre from Paris, Gary Baseman, Mr. Cartoon, Crash, David Ellis, Daze, Sam Flores, Futura, Mike Giant, James Jean, Caia Koopman, Mel Kadel, Travis Millard, Andy Mueller, Andrew Pommier, Ricky Powell, Rammellzee, Rostarr, Kenny Scharf, Chris Yormick and many others. More information on the Scion Installation Tour is available at www.scion.com/installation.
The opening reception takes place on Sept. 12 from 7 p.m. – 10 p.m. at the Scion Installation L.A. Gallery, 3521 Helms Ave. (at National), Culver City, CA 90232. The reception is free with complimentary valet parking and an open bar. The exhibit will run until Sept. 30, 2009. Gallery hours are Wednesday through Saturday 11:00 AM – 6:00 PM and by appointment – 310.815.8840. For more information, visit www.scion.com/space.
About Scion
Scion, from Toyota Motor Sales (TMS), U.S.A., Inc., was developed with a new generation of youthful buyers in mind. Scion's mission is to provide distinctive products, the opportunity to personalize, and an innovative, consumer-driven process at the retail level. The Scion brand features three ground-breaking models with a wide array of standard features: the xD urban subcompact five-door, the iconic xB urban utility vehicle, and the tC sports coupe. The brand often applies new practices in all aspects of its business and pushes the creativity envelope with non-traditional advertising and marketing to engage young consumers. Scion also supports originality through its programs in the artistic community. For more information, visit www.scion.com.
About Creative Capital

Founded in January 1999, Creative Capital Foundation is a national nonprofit organization that supports individual artists pursuing innovative approaches to form and content in the fields of performing, visual, literary, and media arts, as well as in emerging arts fields. Creative Capital evolved as a response by philanthropist
s, arts professionals, artists, and business leaders to government cuts in funding to individual artists. Its model differs from those of traditional grantmakers in that the foundation commits to a long-term approach to working with artists. Artists in Creative Capital's grant program have access to professional services, including assistance in fundraising, networking, marketing, and strategic planning. In addition, grantees agree to share with Creative Capital a small percentage of any profits made by the project.
Creative Capital Foundation currently supports 118 projects, with another 30 to 40 to be added in the spring. For more information on the funded projects and for the latest on the foundation's activities, visit
www.creative-capital.org
.
*Courtesy of Scion