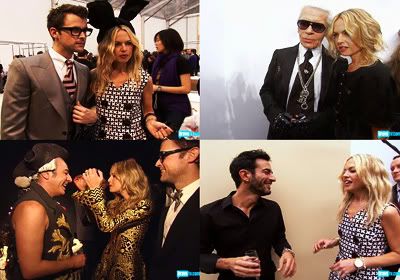 Network:

Bravo
TV series:

The Rachel Zoe Project
Episode:

#8
Website:
www.bravotv.com/the-rachel-zoe-project
After last weeks Paris fashion week extravaganza, in season 2's final episode, change is in the air amongst Team Zoe. After her recent struggle with Vertigo, Rachel gets strict doctors orders that she needs to slow down or she will wear herself out. The solution? Rachel calls a team meeting to announce that
Rodger will be taking over the business side of Rachel Zoe Incorporated
. But how will this affect Taylor's role on the team? With her frustration with her job at a breaking point, Taylor finally confronts Rachel with her issues and her future on Team Zoe – will Rachel honor her requests or will Taylor quit?
*Courtesy of BRAVO