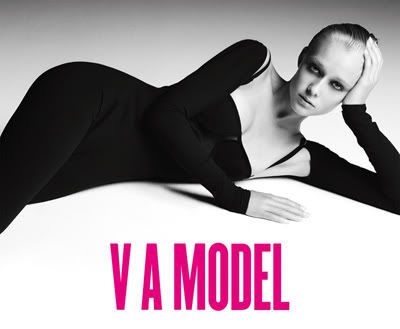 V a Model 2010 Search
Website:
vmagazine.com/modelsearch
Are you ready for your close up? V Magazine and Ford Models are joining forces once again for V A Model – a search to find the next face of women's fashion. Starting today, prospective models can submit photos online for a chance to win a fashion spread in V Magazine's spring 2010 issue and a coveted contract with Ford Models!
"V is excited to join forces with Ford Models to unearth the next classic female beauty with a twist," says V editor-in-chief Stephen Gan. Jon Diamond, Chairman of Ford Models, agrees: "Teaming up with an influential publication like V Magazine allows us to creatively further our efforts."
If you think you have what it takes to V A Model, submit online applications before December 23, 2009 and log on to vmagazine.com/modelsearch