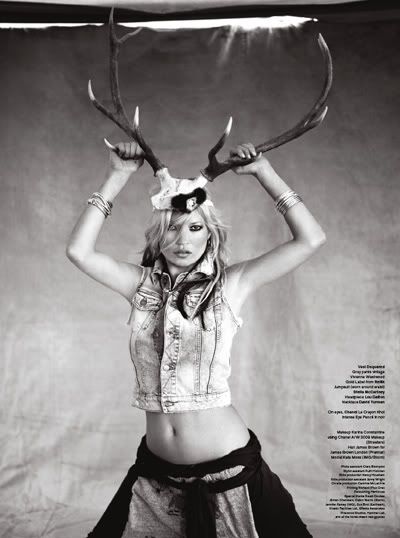 Magazine: V Magazine
Issue: #61
Published: September 2009.
Editorial: Kate & The Gypsies
Styling by Karen Langley
Model: Kate Moss
Photography by Iain McKell
Pack up the caravan and get rollin' in an exclusive collaboration for V with photographer Iain McKell….
Continue for more
.
Magazine: Elle UK
Published: September 2009
Editorial: Master Pieces
Fashion Editor: Anne-Marie Curtis
Model: Martina Correa |NY Models|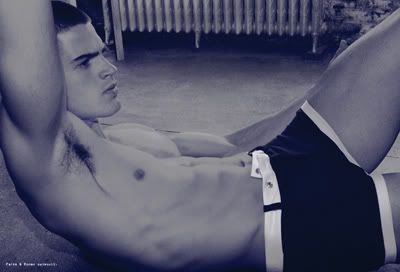 Magazine: Contributing Editor
Editorial: Sex Is Not The Enemy
Fashion Editor: Kithe Brewster
Photography by Joe Lally
Long awaited return of Chad White to editorial photography is finally here, photographed by Joe Lally for online magazine Contributing Editor in Sex Is Not The Enemy with face and body of Armani Exchange Kerry Degman. Continue for more.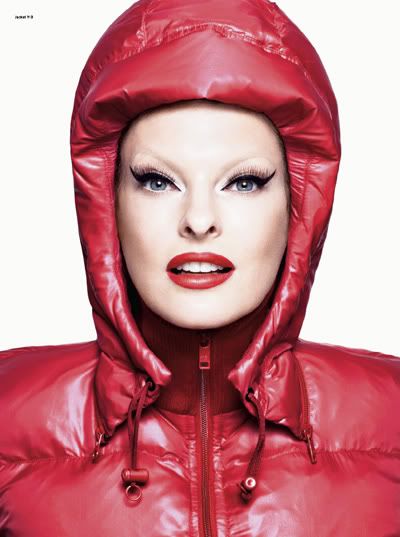 Magazine: V Magazine
Issue: #61
Editorial: Color Me Linda
Styling by Sofia Achaval
Model: Linda Evangelista
Photography by Sebastian Faena
No supermodel has had more looks than Linda Evangelista. In the latest issue of V Magazine she proves she's still the reigning queen of chameleons… Continue for more.
Project: Mariinsky Theatre
Location: St. Petersburg, Russia
Designed by Diamond + Schmitt Architects
Completion date: 2011
Russia's world renowned conductor Valery Gergiev confirmed today that Diamon and Schmitt Architects of Toronto … Continue for more.

With V Magazine giving us one of their best issues to date, it was quite the focus point of August, along with Tom Ford giving us Jon Kortajarena, Matthias Vriens delivering an unforgettable pictorial for ELLE magazine and more…