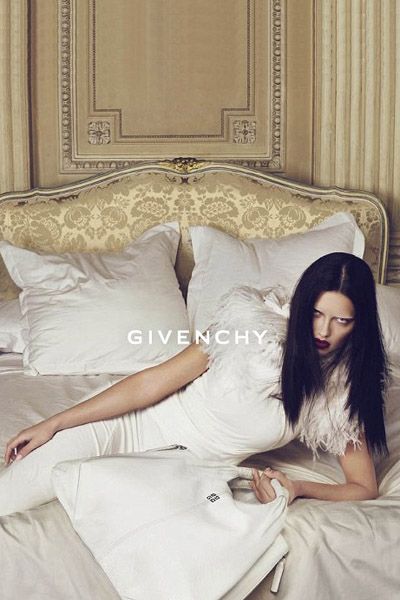 Above is the complete Givenchy advert featuring supermodel Adriana Lima as you never seen her before…
Continue for more
.
Editorial:
Espirits Couture par Jean-Paul Gaultier
Photography by
Sophie Delaporte
Coco Rocha, the star of Jean-Paul Gaultier's fall winter show, continues in the same spirit and styling for pictorial Espirits Couture par Jean-Paul Gaultier …
Continue for more
.
Magazine:
Dazed & Confused
Model/Featured Star:
Gaspard Ulliel
Actor Gaspard Ulliel, cover boy of Dazed & Confused June issue, was photographed by the acclaimed fashion …
Continue for more
.
Location:
Dubai, United Arab Emirates
Director in Charge:
Ma Yansong, Dang Qun
Constructed Area:
50,000 sqm
Program:
Office Headquarters
Client:
Al Rostamini Group Ltd
The site for the Al Rostamini group headquarters is a long waterfront within the central business area of Dubai… Continue for more.

Covergirl:

Brooke Shields
Models:

Brooke Shields and Christopher Fawcett |Click Models|
Ms Brooke Shields together with up and coming model Christopher Fawcett, was a part of the Australian Kurv Magazine shoot… Continue for more.

Ad Campaign:
Balmain Homme
It is the first Balmain menswear collection, which made its debut just a few months ago in Paris. Balmains first venture into mens fashion…
Continue for more
.
Editorial:
L.A. Confidential
Preview outtakes of Paola Kudacki's LA CONFIDENTIAL featuring the iconic
Heidi Klum
, her homeland publication of Vogue magazine dedicates the whole issue to Klum…
Continue for more
.
In May we got to see Adriana Lima like never before just before her maternity leave, Coco Rocha wowed us again, Gaspard Ulliel made smoking look cool for a second, Brooke Shields became queen of the cougars in a shoot by Tony Duran, Heidi Klum took over German Vogue, Balmain Launched it's menswear line…we singled out few more of our favorite most popular stories of May 2009. under the cut: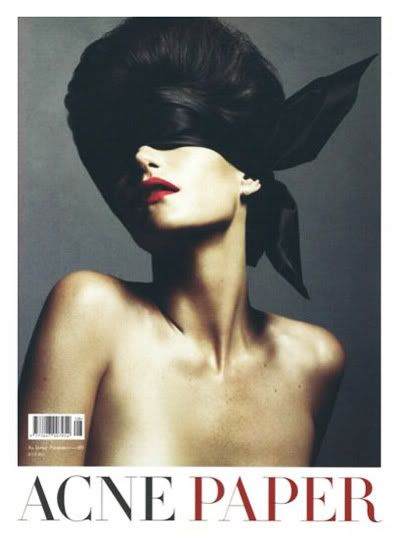 Magazine:
Acne Paper (Sweden)
Model:
Missy Rayder |Why Not, IMG|
You dont have to smile with your eyes for a great magazine cover, in fact you can do it even blindfolded… Continue for more.

Models:
Colin, Amanda, Jonathan Waud |Nous Models|, Salome, Gabriel, Jordan and Sandhurst
Photography by
Howard Schatz
With the competition coming down to the wire, the few that still remain are truly feeling the weight of it all: Branden breaks down…
Continue for more
.
Editorial:
He's Lost Control
Witha a revolutionary change at Models.com ranking, after many seasons, the modeling industry gets the new #1 on the boys team… Continue for more.

Magazine:

Dazed & Confused
Published:

June 2009
Editorial:

The Ultimate Robot Is Invincible In The Armour Of The Autumn / Winter Collections
Model:
Georgina Stojiljkovic
Photography by

Mark Pillai
Website:
www.dazeddigital.com
Supermodel Georgina Stojiljkovic is part of one of the most noticed editorials in the new issue of Dazed & Confused by photographer Mark Pillai
… Continue for more.