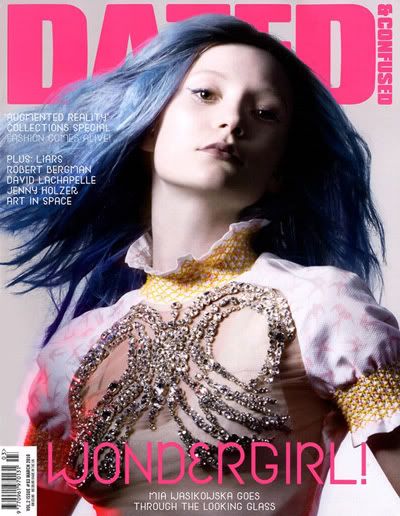 Magazine:

Dazed & Confused
Published:

March 2010
Cover Model:

Mia Wasikowska
Photographer:

Laurence Passera
Website:
www.dazeddigital.com
Lead actress in upcoming motion picture

Alice In Wonderland,

and future Jane Eyre (set to release to the big screen in 2011.) becomes the cover star of next months

Dazed & Confused.

Mia wearing a Miu Miu dreass was photographed by Laurence Passera. See more fashion at dazeddigital.com/fashion.