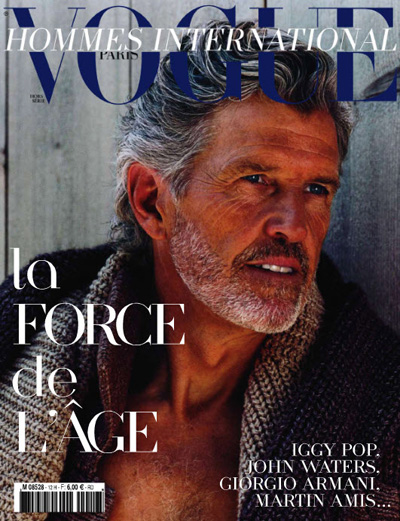 Magazine: Vogue Hommes International
Issue: Fall Winter 2010.11
Cover Model: Matt Collins
Photographer: Bruce Weber
Website: www.voguehommes.com
Vogue Homme's Fall Winter issue is on our newsstands and one more magazine dares to say no to the ever growing ageism in the fashion industry. Carine Roitfeld and Olivier Lalanne made sure this time you wont even see a glimpse of those strangely grown up looking 16 year olds.
Cover man Matt photographed by Bruce Weber is wearing Prada chosen for him by fashion editor Anastasia Barbieri.