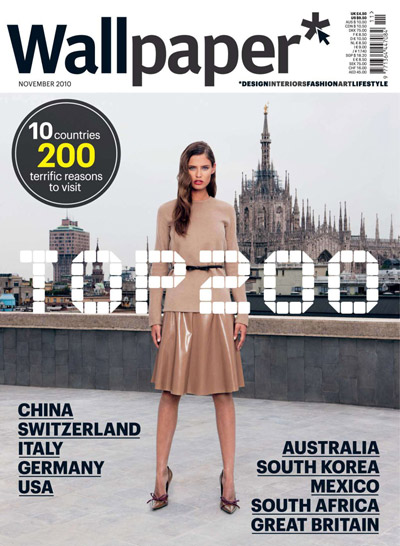 Magazine: Wallpaper*
Published: November 2010
Cover Model: Bianca Balti |BRAVE|
Styling: Rossana Passalacqua
Hair: Gian Luca Guaitoli
Makeup: David A Jones |Green Apple Italia|
Photographer: Gianluca Fontana
Website: www.wallpaper.com
A year later Wallpaper* magazine gives another of their impressive lists, this time their noted team visits 10 countries and presents 200 reasons to visit those amazing destinations. Each of the 10 countries Wallpaper* visited will have a cover of its own, the above image comes for both international and Italian version, photographed on the terrace at the Boscolo Exedra hotel in Milan. Covergirl Bianca Balti is clad had to toe in Prada.