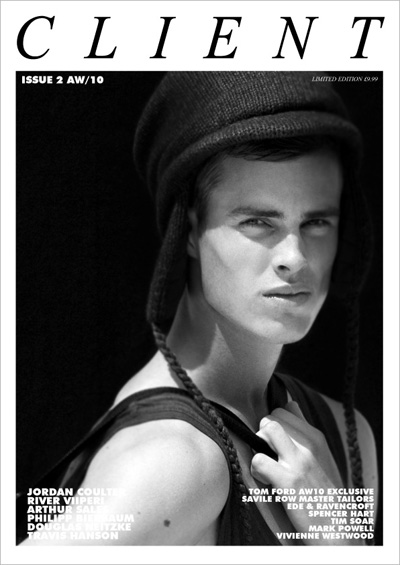 Magazine: Client
Issue: #2
Cover Model: Jordan Coulter |VNY|
Photographed by Karl Simone
Website: www.clientmagazine.eu
VNY model Jordan Coulter front's the second cover of Client magazine's sophomore issue, Jordan's cover was shot by noted fashion photographer Karl Simone. Click HERE to view the previously featured Client cover with River Viiperi.
Client #2 is out now and you can order it in PRINT or DOWNLOAD.