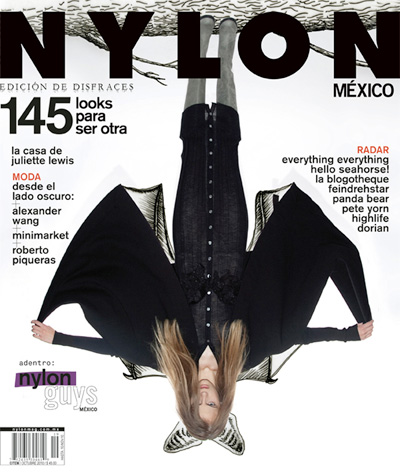 Magazine: Nylon Mexico
Cover Model: Tessa Westerhof
Stylist: Jordy Huinder |Eric Elenbaas|
Photographer: Elza Jo
Website: www.nylonmag.com.mx
A fantastic new NYLON Mexico cover by photographer Elza Jo and Eric Elenbaas stylist Jordy Huinder, featuring model Tessa Westerhof. This is how you do a Halloween inspired cover!
Stay tuned for the accompanying pictorial.