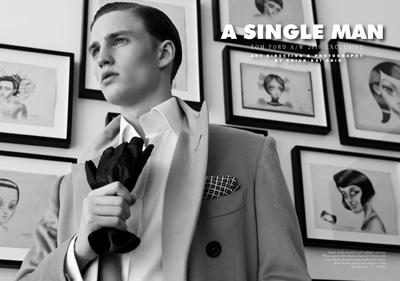 Magazine: Client
Issue: #2
Editorial: A Single Man
Model: Jules Hamilton |Adam NYC, I Love Models Mgmt Milan|
Fashion Editor: Paasha Motamedi
Groomer: Scott McMahan
Photographer: Chiun-Kai Shih
Website: www.clientmagazine.eu
An advance preview of a Tom Ford exclusive specially arranged for Client Magazine's second issue, model Jules Hamilton wears Tom Ford AW10 collection for this impeccable shoot by fashion photographer Chiun-Kai Shih.
Client's A Single Man shoot exclusively took place in the private home of world-renowned interior designers George Yabu & Glenn Pushelberg, with offices in New York and Toronto, countless projects and an array of prestige awards, YabuPushelberg are at the top of world's interior design scene.
Client #2 is out now and you can order it in PRINT or DOWNLOAD.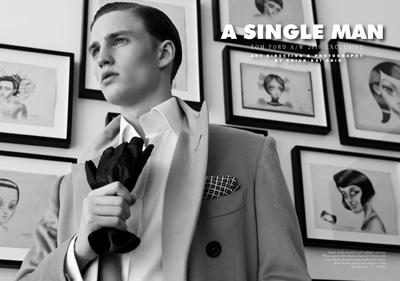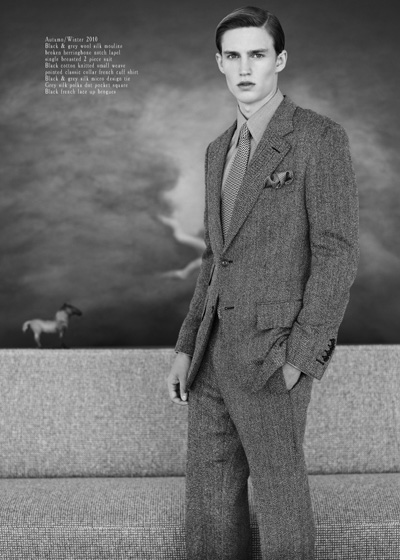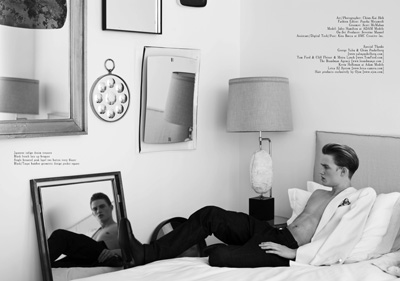 This is an exclusive preview for DESIGNSCENE.NET, please do not re-post this story in its entirety. You are not permitted to use more than two images from this post. Images must be accompanied by a working link to this post and photographer credit.
All images copyright of Client Magazine.