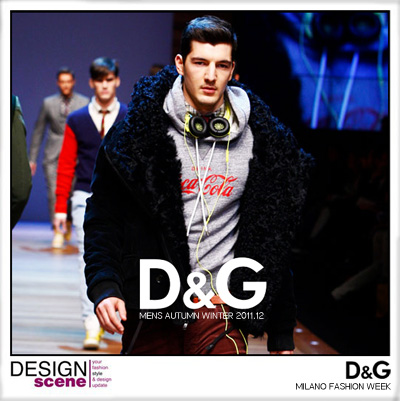 Collection: D&G Menswear
Season: Fall Winter 2011.12
Designed by Domenico Dolce and Stefano Gabbana
Website: www.dolcegabbana.com
Sex and fun. These words of Domenico Dolce are the undeniable theme of D&G Fall Winter 2011.12 collection, stepping into the game is the Coca-Cola branding alongside Disney characters which already became such an integral part. The collection can be separated by two, the first part targeting the more younger teen audience, while for the more serious buyer's the impeccably tailored jackets and suits are a definite eye-catcher.
To the infectious music beats Domenico and Stefano sent some of the most wanted top model faces in more than sixty D&G Fall Winter 2011.12 pieces. View a selection of our favorite looks and the runway video after the jump.
Runway photo by Monica Feudi, Coca-Cola, Coke, The of The contour bottle and the dynamic ribbon device are registered trademarks of the coca-cola company. © The Coca-Cola company. All Rights Reserved.
To view all of the runway imagery, with collection details log on to the official web page.