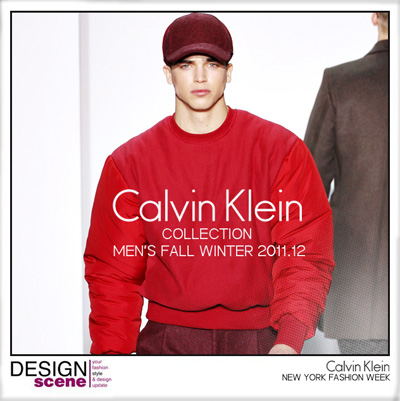 Collection: Calvin Klein Collection Men
Season: Fall Winter 2011.12
Designer: Italo Zucchelli
Website: www.calvinklein.com
For season Fall Winter 2011.12 Calvin Klein Collection's designer Italo Zucchelli translates brands signature timeless style and subversive sexuality into the sophisticated machismo. Reworking and emphasizing the classic tailored lines of menswear, trousers get a higher waist, sleeves often become over-sized and at the same time reminisce of the 90's. Dominant colours gray and brown are at occasion taken over or combined by strong blue and red, while from patterned materials the designer introduced an interesting black and white grid scheme.
Older gentleman will certainly find all the formal and classic outerwear pieces they need within the collection, while the second younger group still has a colour pallette to choose from and some daring pieces to try on. The most daring, certainly is the oversized sweatshirt transformed into a warm outerwear jacket.
After the jump, view the runway video and more than forty pieces presented during Mercedes-Benz Fashion Week in New York.
*Images c/o Calvin Klein