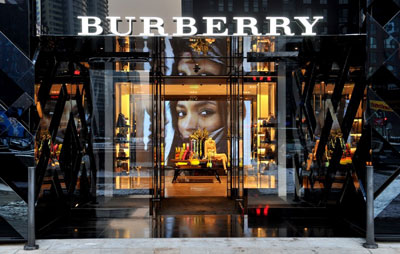 Burberry Live from Beijing
Website: www.burberry.com
With a never-before-seen live event from Beijing, Burberry is set to celebrate British weather, fashion, technology and music on April 13th (1.30PM UK Time). This will be a first ever for a luxury brand, an event combining animated footage, live models and life-like holograms all of it making it a rich audio, visual and sensory experience.
For the first time ever British band Keane will be performing in China, we have an exclusive opportunity to stream the event live on Design Scene, all you need to do is log on to designscene.net/burberrylive.