TOP STORIES: Versace, Andrej Pejic, KMAG and more.
|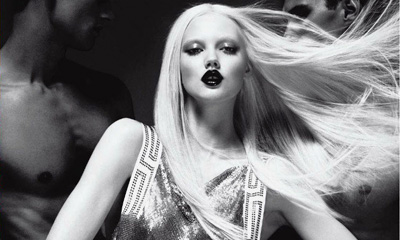 #1 – More of Daphne & Lindsey for Versace H&M Collection
#2 – Marta Zmuda-Trzebiatowska by Lukasz Zietek for K Mag
#3 – Andrej Pejic for Lovecat
#4 – River Viiperi for Versace H&M Campaign
#5 – Andrej Pejic for El Pais S Moda
Verace in the lead once again joined by Andrej Pejic, these five stories got the most of your page views in the previous week as well as the most responses over at our Facebook and Twitter accounts, and to round it up we had the help of the trusty Google Analytics.
Click HERE to view some of our previous top stories.