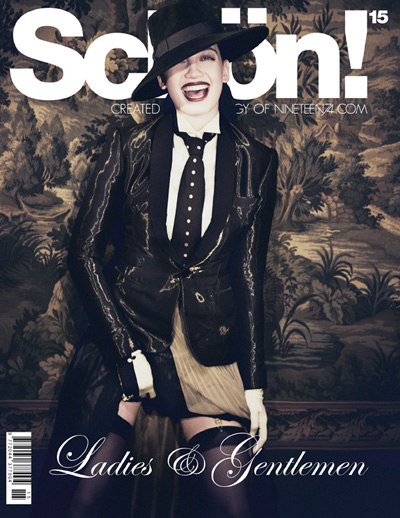 Magazine: Schön!
Issue: #15 |Ladies & Gentlemen|
Cover Model: Daisy Lowe |Marilyn, Tess, Women|
Hair: Bianca Tuovi |CLM|
Makeup: Lynsey Alexander |using Mac|
Stylist: Kay Korsh
Digital Operator: Lee Whittaker
Photographer: Yuval Hen |Visual Artists|
Website: schonmagazine.com
Daisy Lowe photographed by Yuval Hen is all smiles on the cover of Schön! magazine's just released 15th issue.