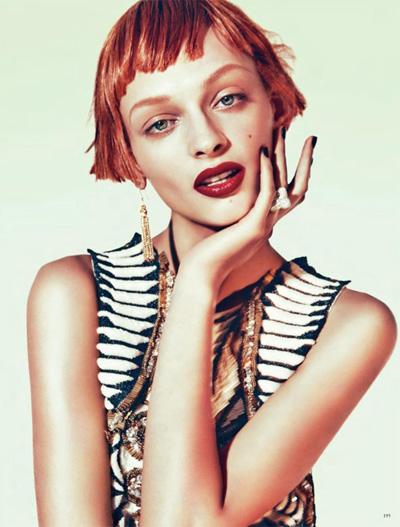 Magazine: Vogue Germany
Issue: January 2012
Editorial: Tanzt! Tanzt!
Model: Daga Ziober |Elite, Marilyn, Model Plus|
Hair: Franco Gobbi
Makeup: Maki Ryoke
Stylist: Katie Mossman
Photographer: Sebastian Kim
Website: www.sebastiankim.com
The gorgeous Daga Ziober teams up with Sebastian Kim for this dynamic German Vogue fashion story styled by Katie Mossman.